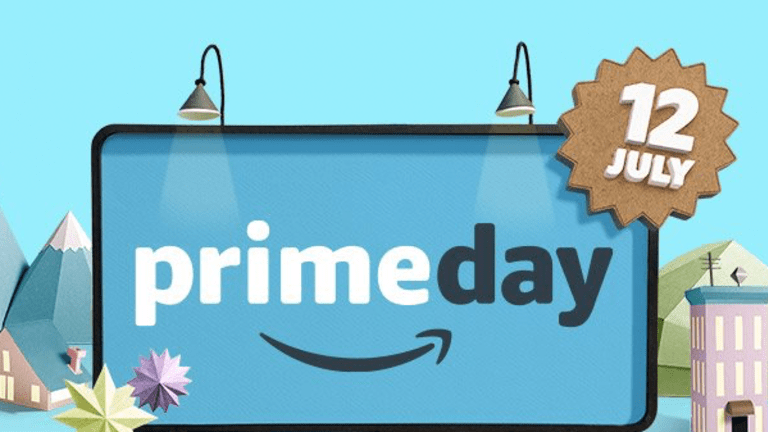 Amazon Prime Membership: Is It Worth the $99 Annual Fee?
Amazon's Second Annual Prime Day on July 12 will offer exclusive deals for new and existing Amazon Prime members. Is the service worth the annual fee?
Last year, Amazon (AMZN) - Get Amazon.com, Inc. Report celebrated its 20th anniversary with a one-day online shopping event with a number of deals that rivaled Black Friday. On Tuesday, July 12, Amazon will be hosting its second annual Prime Day with over 100,000 deals worldwide.
New and existing Amazon Prime members will have the ability to shop the site for exclusive deals starting at midnight, with new deals becoming available as often as every ten minutes. Additionally, from July 5th through July 11th, Amazon will be offering countdown deals including gadgets; products for summer travel, foodies, and outdoor living; back-to-school and in-home essentials; and daily deals on top TV series and blockbuster movies available to instantly stream through the Amazon Video app.
These deals are definitely appealing, but is it worth signing up for Amazon Prime to get them?
Click here to sign up for Amazon Prime.
One of the biggest perks of an Amazon Prime membership is free two-day shipping and, for some zip codes in major cities, free same-day delivery on eligible items with no minimum order size. Additionally, one-day shipping can cost as little as $2.99 per item, and Saturday shipping as low as $7.99 per item. Shipping benefits can be shared with up to four additional family members or, with Prime's work option, four coworkers.
Without Amazon Prime membership, you will be paying $12 on average for two-day shipping on each purchase. If you typically buy one item each month from Amazon using two-day shipping, you would be spending at least $114 a year, making an Amazon Prime membership worth the cost.
If you don't always need items right away and opt for standard shipping instead ($6 on average), you would need to make at least 16 purchases a year to make an Amazon Prime membership pay off.
Amazon throws in other benefits to Prime members. If you buy movies and music online, then you will appreciate the unlimited access to movies, television shows, and more than a million songs through Prime Instant Video and Prime Music services.
Aside from video and music services, Amazon Prime members get access to Lightning Deals on Amazon.com and MyHabit.com -- 30 minutes before other customers can see the deals.
Click here to read more about Amazon Prime.
Other lesser known Amazon Prime membership benefits include: unlimited storage of photos in the Amazon Cloud Drive; a flat delivery fee of $5.99 for a box-load of household products using Prime Pantry; and the ability to borrow books from the Kindle Owners' Lending Library. Customers who have never tried Amazon Prime can sign up for a 30-day free trial.
Not interested in committing to a full year of Amazon Prime? Customers can now sign-up for monthly payments of $10.99 per month. For students, Amazon offers a six-month free trial of Prime followed by a $49 per year fee, which only includes shipping benefits. Amazon Prime Fresh members pay $299 per year to get free same-day or next-day grocery delivery on orders over $50 in addition to other Prime benefits.
Amazon offers products of all types, from books and music to indoor and outdoor furniture. To gain access to the huge deals on Prime Day, you need to sign up on or before July 12.
Click here to sign up for Amazon Prime.
Disclosure: TheStreet has advertisers and partnerships; we may get a share of the revenue from your purchase.