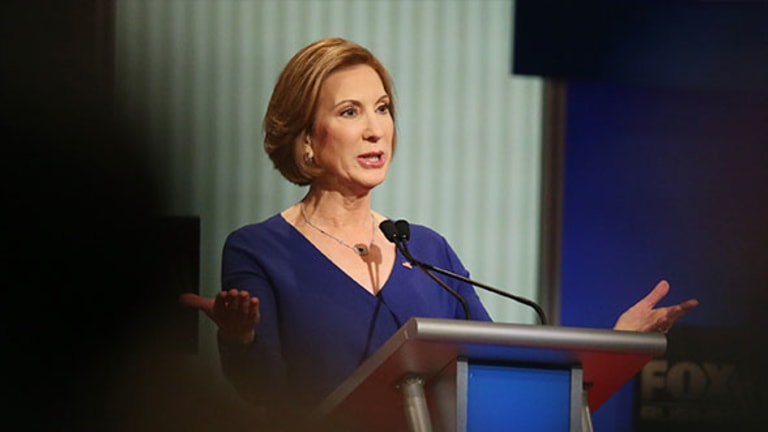 Carly Fiorina is a survivor.
Of breast cancer.
Of the loss of a child.
Of media scrutiny.
So even when life has posed professional challenges, she has learned to to rise back up.
She was the first first woman to head a Fortune 500 company when she became CEO and president of Hewlett-Packard (HPQ) - Get HP Inc. (HPQ) Report and she was the first female officer at AT&T (T) - Get AT&T Inc. Report .
She is a litany of firsts, including the first women to run as a GOP candidate for president. And even after failing to secure the GOP bid, she stays politically involved. She is currently focused on helping Ed Gillespie get elected as the Governor of Virginia this November, all the while there is talk of a Virginia Senate run in 2018.
But Fiorina has other passions outside of politics, such as micro-financing. She was the Global Chair of Opportunity International, the largest non-profit in the world, that helps people in still-developing countries get small entrepreneurial loans.
About "93% of the clientele are women because women are better credit risks and then invest in something other than themselves," according to Fiorina.
And more companies are realizing the importance of helping entrepreneurs around the world so for-profit firms, like General Electric Consumer Finance (GE) - Get General Electric Company (GE) Report and Citigroup Inc. (C) - Get Citigroup Inc. Report unit Microfinance, are doing the same.
After leading a viable business in microfinancing Fiorina now turns her attention to training the future leaders of non-profit organization that often don't have the same resources as large corporations She believes that there are is a lack of leaders today so she is in the process creating a non-profit to teach leadership. "I believe very strongly.....that leaders are made not born ...that leadership is first and foremost about problem solving."
I have been following her career since her days at Hewlett Packard, so when Fiorina agreed to sit down TheStreet the gravity of her accomplishments and drive was palpable.
She was smart, super articulate and real. And when I asked her if she had any regrets through it all, she said she had one. So watch our interview to hear what it was - but let's just say I called my Mom after the interview.
You probably should do the same.
WATCH HERE: TheStreet's new series #AlphaRising:
Meet The Women Redefining Business in TheStreet's New Series, Alpha Rising
Meet Ford's 23-Year-Old Prodigy Who Holds 15 Patents