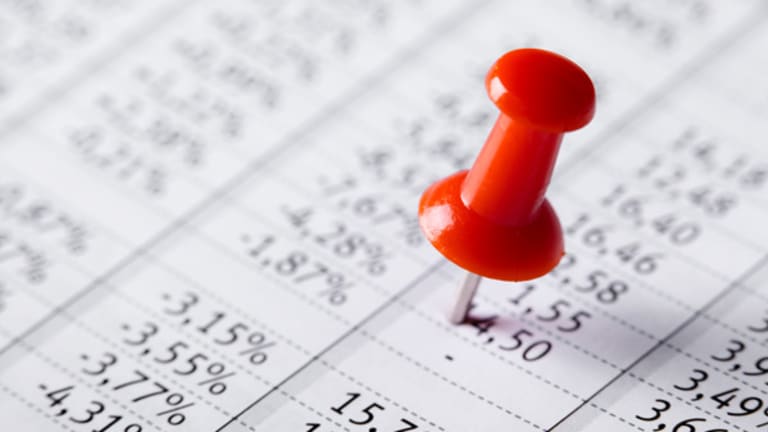 All Roads Lead From Cisco
Two former Cisco executives talk about the company's innovative culture, the startups they founded and perhaps being bought by a big technology company like Cisco one day.
SUNNYVALE, Calif. (
) -- Talk to a founder of a computer-hardware company in Silicon Valley, and chances are good he or she spent time at
Cisco Systems
(CSCO) - Get Free Report
. While Cisco, the world's largest maker of networking equipment, has gained a reputation for acquiring dozens of little companies, it has inadvertently birthed dozens.
"Cisco instills in its corporate culture a sense of being an entrepreneur within the company," says Pejman Roshan, who left Cisco's Wireless Networking Business Unit two years ago to co-found Sunnyvale, Calif.-based
Agito Networks
, which deals with the convergence of cellular and Wi-Fi technology for corporate phone systems. Backed by
Battery Ventures
, Agito has about 50 customers and supports dual-mode handsets from
Nokia
(NOK) - Get Free Report
,
Palm
(PALM)
and
Research in Motion
(RIMM)
.
"Because Cisco plays a leading role in the IT industry in general and the Wi-Fi industry in particular, working there means you're going to interact with a lot of really smart people and get exposure to a lot of new ideas," says Ron Seide, who, along with his partners, left the Ohio branch of Cisco's Wireless Technology Business Unit in 2006 to start
Summit Data Communications
, an Akron-based company that makes high-performance radio modules for medical devices and industrial equipment. So far, Summit has shipped 600,000 modules to customers such as
Datalogic
undefined
,
Psion Teklogix
undefined
and
Philips
(PHG) - Get Free Report
.
TheStreet.com
caught up with Roshan, now Agito's chief marketing officer, and Summit President Seide to talk about what it's like to leave Cisco to start a company in an age when getting acquired by Cisco is a common exit strategy.
How did you come up with the idea for your start-up?
Seide:
When we were at Cisco, my partners and I observed that, although wireless LANs (local area networks) got their start in places like factories and warehouses, these markets were being underserved as Wi-Fi became a phenomenon in office and consumer applications. Summit focuses Wi-Fi back on its roots.
Roshan:
I had a peer in the engineering organization, and we were tasked with taking wireless LAN, which in 2001 and 2002 was still very retail-centric, and making it a standard enterprise offering. They wanted to make it 'as pervasive as blades on a switch.' We had to find applications for the technology, and the one I personally romanticized was voice over wireless LAN. We had all these ideas, and one day over a beer at
Chili's
, we were doodling on a napkin and came up with the idea that launched Agito. It went from that piece of paper to VC funding in three months.
Pej, did you think about launching the idea within Cisco?
Roshan:
We both knew that the problem was it would fall between two business units: the voice group and the Wireless LAN group. We did talk about the idea internally and asked if Cisco was going to do something like this, but every time it came up, it was met with a "nah" or an apathetic "it's on a roadmap somewhere."
When you left, was there any concern that Cisco would take issue with the fact that you were thinking about an arguably competitive product while you were still working at Cisco?
Roshan:
What was important was that we hadn't developed any intellectual property. We couldn't develop any code or create any IP while were still at Cisco, and we didn't. Still, we had to maintain some element of secrecy -- we didn't know how long it would take to get funding -- but at the same time be clear that we weren't doing anything wrong. When we gave notice, we just said we were "leaving for a startup," only because we were so paranoid about anything leaking out. The thing that was hard was that you give two weeks' notice, and for two weeks it was 20 questions from everyone: "Come on. You can tell me. I thought we were friends!" We didn't want them to think there was any kind of collusion, so we had to be very careful. If someone found out that we were leaving and wanted to join us, we had to be careful.
How did you make the decision whether to seek venture funding or to bootstrap -- to start a business without external help or capital?
Roshan:
I had a family of four and a kid on the way. But the biggest driver was that we kind of knew that we could get funding. When we started pitching this idea casually -- talking to a buddy of a buddy at a VC -- feedback came back very favorably. The money was in front of us, and we knew it was there to get. We got funded with just
Powerpoint slides.
Seide:
Our original business plan called for equity funding from VCs, customers or both. Even in the early days, my partners and I really believed strongly in the viability of the plan and so thought that the risk was limited -- and, so then, should be the expected reward for an equity partner. Apparently, we did a really bad job of communicating this to potential equity partners, all of whom were looking for a lot more reward, a lot more ownership and control than we thought reasonable for the risk. And week by week, our prototype became more solid, our confidence grew, and our perceived risk decreased. Over time we frankly had less and less patience for the innumerable presentations that make up the equity dance. We had a working prototype and ready customers! We got to a point that we thought it more expedient in the short term and lucrative in the long term to roll the bones and try to fund the thing ourselves. We were fortunate to find a local bank to front us the money in exchange for an equity position in our houses. We were even more fortunate to have spouses who believed in us to the point of signing away their homes.
Pej, Agito's on its second chief executive officer, not counting six months when you acted as interim CEO, which seems par for the course in a venture-funded company, but which also must be kind of disruptive. What have you learned?
Roshan:
The CEO you're bringing on is a relationship. You don't have to be thinking the same way or having the same agreeable sentiment, but you have to have mutual respect and the same vision.
Do you have an exit strategy?
Seide:
When we were looking for equity financing, "What's your exit strategy?" was typically among the first questions asked. This struck us as really odd because we were nearly 100% focused on the blocking and tackling on bringing a product to market. We feel pretty much the same today; we have three major projects going on and are working to bring a raft of new customers on line. Our focus is very much on the operational and product strategy with the belief that if we execute on this, an exit strategy will present itself.
Roshan:
We get asked every day, "When is Cisco going to buy you? Are you trying to get bought by Cisco?" Publicly, we'll tell people we're aiming to be a standalone company with a successful IPO -- in order to sound confident. The reality is we're setting ourselves up to be a standalone company, but we're businessmen, and if an offer is made, we'll evaluate it for its merits. And anyone who says otherwise is lying.
-- Reported by Carmen Nobel in Boston.