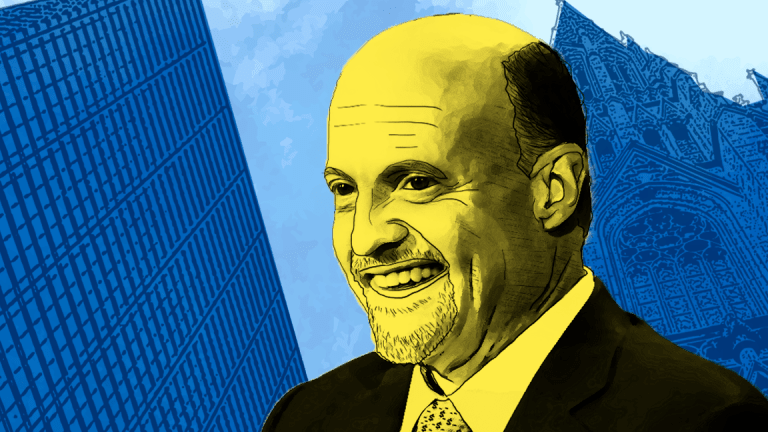 Watch Jim Cramer's Bucknell Commencement Speech
Jim Cramer shares his account of rising through the ranks in business and life during his commencement speech to 2018 Bucknell University graduates.
The Bucknell University Class of 2018 got a real treat on Saturday. 
TheStreet's founder Jim Cramer, whose daughter was among the graduating class, shared his personal story on how he got ahead in business and life during a 20-minute plus commencement speech. From sleeping in his car fresh out of school to taking entry level reporting jobs, Cramer's story should serve as an inspiration to any young adult getting ready to enter the workforce.
The story should also serve as a reminder to any young adult who thinks they will be a Fortune 500 CEO at the age of 22: it takes dedication and hard work to get ahead, success does not happen overnight. You must knock down those walls and when they are knocked down, find more walls to known down.
"Life after graduation is rarely a straight path, there are twists and there are turns and there are roadblocks and defeats -- you must know how to negotiate them, and negotiate them gracefully," Cramer told Bucknell University graduates. "College, as you will realize soon, is not an onramp to the HOV success lane."
Cramer shared two lessons with graduates. "It's OK to fail, but it's not OK to quit -- you have more strength in you physically and mentally than you know," Cramer said, adding "Your classmates are your safety net."
Watch Cramer's full speech starting at the 45 minute mark below.