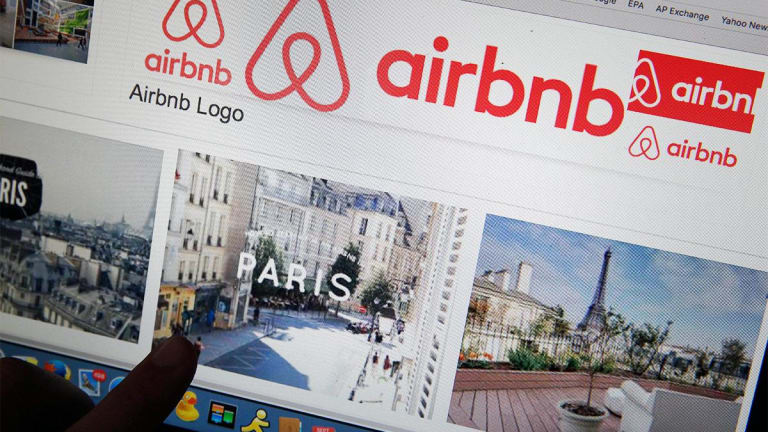 5 Airbnb Scams to Avoid on Your Next Getaway
Airbnb is coming under fire for fraudulent rental scams and the company is taking action.
Airbnb has been in the news, and not for the reasons the travel home rental giant would prefer.
Airbnb has over 150 million users worldwide and has recorded over 500 million rental stays since its inception in 2008, when co-founders Brian Chesky and Joe Gebbia rented out their San Francisco apartment's living room to travelers.
Over 10 years later Airbnb is a household name, but a recent shooting at an Airbnb rental in California and repeated instances of scams and fraud (such as the one recently profiled on Vice) have the company on the defensive.
In a Nov. 6 email, Chesky promised more vigilance by Airbnb going forward:
"Recently, events by bad actors on our platform took advantage of (our) trust, including at a home in Orinda, California. We intend to do everything possible to learn from these incidents when they occur."
"People need to feel like they can trust our community, and that they can trust Airbnb when something does go wrong," Chesky added. "Today, we are making the most significant steps in designing trust on our platform since our original design in 2008."
Chesky is promising that, going forward, Airbnb will:
Provide "100%" Airbnb rental verification on participating home and apartment owners.
Offer a "guest guarantee" that promises to replace unsatisfied customers in new homes and apartments, or get a 100% refund.
Launch a new "24/7 Neighbor Hotline" with a "rapid response" customer service team to handle client problems on the spot.
Top 5 Airbnb Scams
That's a good start, but for Airbnb customers who want a clean rental experience, job one is to avoid some common, but highly damaging, scams that threaten not only the client's rental visit, but could slam them in the pocketbook, too.
To stop that from happening, keep your eyes peeled for the following Airbnb scams and frauds:
1. The "Bait and Switch"

This is one of the most frequent sources of customer ire with Airbnb -- home and apartment owners who promise one clean, quality home, but when the client shows up, they're told the residence is in some form of repair. Instead of the promised property, the customer is moved to a low-quality, even squalid, residence with a value nowhere near the money paid for the original property rental.
The fix: Don't ever agree to a switch unless you've seen the other property first. If you're unsatisfied, demand your money back. Airbnb's new hotline can help you fix the problem. Just note the hotline doesn't roll out until Dec. 31, 2019.
2. The "No Apartment" Fraud
Additionally, some fraudsters have gotten away with posting fake images and descriptions of rental properties that don't exist. They pocket the money and are long gone when the customer discovers the problem.
The scam is rare, but it has happened, especially in countries where rental homes are difficult to vet. The problem is the customer doesn't realize their rental property doesn't exist until they are on-site and it's too late.
The fix: By December 2020, Airbnb promises to vet each of its seven million homes listed on its rental platform for, among other factors, "accuracy of photos, addresses, and listing details and quality standards including cleanliness, safety, and basic home amenities," according to the company.
That will help, but customers can still vet properties on their own by checking the host's profile on the Airbnb web site and Googling any images used to showcase the home to see if they're just stock photos or the real deal.
Additionally, if the property in question doesn't have any reviews included, it very well could be fraudulent and it's best to stay away.
3. The "Too Good to Be True" Scam

Some Airbnb property owners aren't above overselling their property, in order to bilk a higher visit fee out of you. For example, a listing for a property with a "view of the beach" might actually have an attic window that offers a tiny glimpse of the coastline miles away -- and that's it.
The fix: Once again, read the customer reviews on any rental properties you're considering. Also, take advantage of Airbnb's "price button" to compare property prices in the same area, or even the same block. That should give you a much better "property true value" picture before you hit the "send" button.
4. The "Fake Airbnb" Email Scam

Some unscrupulous fraudsters will try and use a fake, but similar, Airbnb.com email. The email may look like it's coming from Airbnb, and may seem enticing when it offers you a great deal on a New York City apartment, for example. This is comparable with the "too good to be true" scam, with the email origination the primary difference.
The fix. According to Airbnb, "if you receive an email or are directed to a website that looks like Airbnb but asks for confidential information, be cautious. When in doubt, always start at the Airbnb home page. Type https://www.airbnb.com into your browser and go from there."
Also, double-check for any suspicious links included in the email.
"A real link to Airbnb will begin with https://www.airbnb.com or a country-specific URL like https://es.airbnb.com or https://it.airbnb.com," the company states on its website. "If you click a link that takes you to a page that looks like Airbnb but doesn't start with this address, it's a fraudulent page and you should close it."
5. The "Wire Transfer" Request Scam

Airbnb scammers may try to collect money from you for a fraudulent residence outside of the Airbnb system. Don't fall for it. Any invoice sent by potentially untraceable transaction methods, like a money wire service, is a big red flag for travelers.
The fix: Any property rental transaction payment request made outside of the Airbnb in-house payment system should be avoided and reported. The only way you should pay for an Airbnb rental is with a credit card, and only through the Airbnb payment system on its website.
A credit card provides back-end refund protection if you've been victimized by fraud and it's easier for law enforcement officials and credit card providers to track in the event you've been scammed. And making the payment inside the Airbnb system minimizes the threat of fraud and can be returned in the event of a negative rental experience, Airbnb reports.
The Takeaway on Airbnb Scams
Give credit to Airbnb, which is taking significant action steps to stop scams and frauds before they happen -- and at least refund the customer if they do happen.
Still, it's up to you to remain vigilant when renting an Airbnb property. Be aware of the scams listed above and keep your short-term rental experience a positive one.