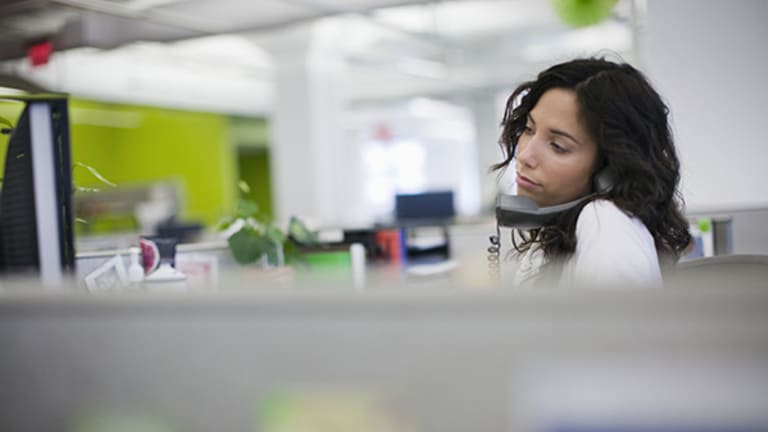 Why Age Discrimination Hurts Your Mom the Most
Older women seeking jobs encounter more age discrimination than their male peers, according to a recent study that reviewed 40,000 applicants -- from teachers to accountants and janitorial workers.
As if women in corporate life didn't already face enough obstacles, new research shows the challenges get worse with age. 
The authors of a National Bureau of Economic Research paper, whoexamined 40,000 job applications in cities from New York to Chicago and Los Angeles, found "considerably stronger evidence of discrimination against older women than older men" in fields from sales to teaching, administration and security services.
The review, titled "Is it harder for older workers to find jobs? New and improved evidence from a field experiment," is "by far the largest-scale correspondence study of hiring discrimination that has been attempted," authors David Neumark, Ian Burn, and Patrick Button claim. It focused on jobs commonly advertised on the web and three separate age groups of workers: The young (29-31), middle-aged (49-51) and older (64-66.) 
Why might this happen? The study suggests that age-discrimination laws are less helpful to women, who may be suffering from bias based on both age and gender. Because separate laws address the two issues, making claims involving both is more challenging, the study says.
There are other reasons too.
"Age is seen as an asset to men," says Melissa Thomas-Hunt, professor of leadership and organization at the Darden Graduate School of Business Administration in Charlottesville, Va. The core skills that employers seek in a sales person are typically more associated with men than women, she explains.
Such desired abilities would include prospecting for sales, cold calling and having the door slammed in your face, she says. It's not that women don't have those skills, but rather that hiring managers don't perceive that women have them as much as men do.
The discrepancy comes from "societal impressions," not actual abilities of women or men, Thomas-Hunt says. And while it hurts prospective workers, it also carries a price tag for businesses.  
"If you are in a sales management position, you want your salesperson to look like the customer," says Solange Charas, president of New York-based strategic human resources advisory company Charas Consulting.
She notes that with women making the overwhelming majority of purchasing decisions in households, hiring managers stand to benefit from hiring female sales reps.
That would be applicable to many large consumer-facing companies such as Macy's, Ralph Lauren and Whole Foods Market.
The problem in any business, says Charas, is that managers tend to hire workers who look like them. She says its a subconscious bias rather than something consciously considered.
That, of course, leads to a bigger question: How do hiring managers overcome those biases they aren't even aware of?
This article is commentary by an independent contributor. At the time of publication, the author held no positions in the stocks mentioned.