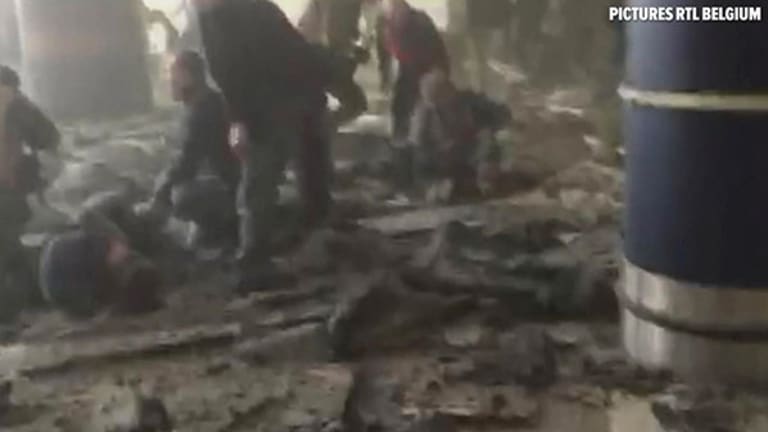 Afters the Brussels Attacks, Should You Cancel Your European Vacation?
Experts advise: don't cancel. But travel smarter and safer - here's how.
Experts advise: don't cancel. But travel smarter and safer - here's how.
Anxiety is rampant among travelers in the aftermath of the Brussels terror attacks, and they're left with a lingering question: should I cancel my European travel plans?
The dozens of travel experts TheStreet contact all had the same response: absolutely not. That is, don't let terrorists dictate your schedule, because if you do, they have won. Except: what if you are legitimately frightened? Worried stiff? That is why a few experts offered nuanced advice, and some also offered tips on steps to take to try to avoid becoming a terror victim.
A starting point: read the U.S. State Department March 22 Travel Warning on Europe. It does not say don't go to Europe. What it does say is: "U.S. citizens should exercise vigilance when in public places or using mass transportation. Be aware of immediate surroundings and avoid crowded places. Exercise particular caution during religious holidays and at large festivals or events."
That last bit caught the eye of several experts who wondered if there is a hint to avoid Rome at Easter. No experts know, at least no one is saying.
If you're wishy-washy about upcoming plans, expect the travel experience to be a bit of a hassle, says Jim Hutton, chief security officer at On Call International, which provides travel assistance and help. He said to avoid nonessential travel to Europe in the next seven to ten days, not so much because of fears of terror but to avoid probable logistical issues, especially at airports that may have tightened security.
More broadly, Hutton optimistically said that at least some experts are saying that in fact it's now safer to travel to Europe, because many governments have kicked their security into a higher gear.
Still, travelers will want to exercise caution in high-trafficked areas. "The key advice now is avoid markets, malls, public transit, anywhere where groups congregate and security is nearly impossible to guarantee," said Joe Brancatelli, a travel expert who blogs at JoeSentMe. 
Where possible, take taxis, not subways or buses. Big public transit hubs have proven a favorite terror target mainly, because they are very difficult to secure. So cautious travelers are opting to avoid them.
Think, too, about ditching the big cities. "Small towns are safer than big cities – that's always been true," advised Bob Tupper, travel writer and co-author of Drinking in The Culture. It may be even more true in an age of terror because terrorists focus on spectaculars - not tiny rail stations in Austria or wee pubs in rural Ireland. Added Tupper: "No matter what happens in Belgium, we'll have no fears when we're savoring a house-brewed beer in a picturesque garden in Sulzbach-Rosenberg," a town of 20,000 in Bavaria. 
"A lot of experienced travelers already know the benefits of small towns," said Tupper.
But don't exaggerate the terror risks, said George Meyers, a retired U.S. Air Force pilot who owns a security consulting business in Washington, DC.
"Your chances are better at getting struck by lightning than hurt in a terrorist attack," he said. That is fact. Terror incidents trigger blanket news coverage - and an avalanche of gruesome Tweets and Facebook posts - but the actual death tolls are not that high. That is not to trivialize human pain and suffering, they are real. But the math is the math.

Last piece of advice: buy trip cancellation insurance that lets you cancel for any reason, said Lia Batkin, co-founder of In The Know Experiences in Manhattan, a travel provider. That insurance, she acknowledged, is pricier but if your nerve goes, you want an out. Make sure you have it.
Note: more policies now allow cancellation without penalty if a terror incident has just happened in the place you are heading. That is, if you are flying out to Brussels this weekend, call and maybe you can cancel. But that's usually not so if you are flying to, say, Berlin or Amsterdam, because what's happened there? Pay the extra dough and get "cancel for any reason" coverage if you feel you may wish you had it.
Batkin added that her rule of thumb is that if the U.S. government has not warned against travel to a place - and it has not issued a direct "don't go" warning about Europe - you are free to go there. "Our government knows more than us," she said. 
"Just don't do anything that makes you feel uncomfortable," she added.
This article is commentary by an independent contributor. At the time of publication, the author held TK positions in the stocks mentioned.