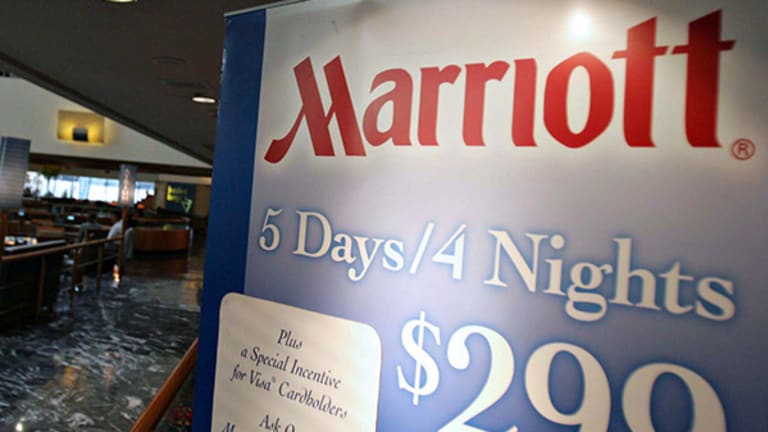 Publish date:
After Erin Andrews: How to Stay Safe in Hotels Now
Peep holes, bad locks, insecure room safes - all you can trust in a hotel room may be yourself.
Peep holes, bad locks, insecure room safes - all you can trust in a hotel room may be yourself.
The Erin Andrews case is a face slap to anybody who stays in hotels. A jury recently ruled - in a $55 million verdict - that the owner of the Nashville Marriott at Vanderbilt and the former operator of the hotel had dropped the ball grievously when it came to guest safety and privacy, thus enabling the infamous nude video (shot through a hotel door keyhole) of the sportscaster.
This is not just about Erin Andrews. It is about all of us who stay in hotels - and how little security we may in reality have.
It gets scary. During the trial, NBC News investigative reporter Jeff Rossen - in a TODAY show segment - had a female co-worker check into four hotels. He later checked in and asked for the room next to her, giving only her name. A Marriott desk clerk turned him down. But he scored bingo at a Hilton, a Radisson, and a Crowne Plaza. At the latter two, the desk clerk happily volunteered the co-worker's precise room number. But all three blithely gave him a room next to hers or across the hall.
Call that a major fail on the part of leading hotel groups - but now accept this: your security is on you. It is unwise to trust hoteliers to keep you safe.
But you probably can do it yourself. The reality is that most hotel stays pass without incident. Taking just a few steps to keep yourself better protected will further up the odds that your stay will be one of the safe ones.
Like what? Andrews herself, in trial testimony, gave good suggestions for staying safer: "As soon as I get to a hotel, no matter what city or state I'm in, I tell them I want to be moved from the room I was pre-booked in. I want to be moved. I also say if someone has asked to be next to me, they need to call me. I instantly cover the peep hole and then I do a check of the room. I look everywhere. I look for lights. I look for red lights. I look to see if there's cameras. I check the bed. I check the alarm clock. I check the phone. I booby trap my room."
As for the boobytrap, Andrews elaborated: "I put a piece of paper down by the door so when I leave, if someone comes into the room I can tell."
Others, incidentally, do likewise. Stick a small piece of paper in the door jamb and - if it's on the floor when you return to the room - you had an intruder.
Andrews also is not alone in blocking peepholes. Longtime solo female traveler, 45-year-old Monica Williams from Philadelphia said she puts a BandAid over the peephole -- something she does when first settling into the room. As for why a BandAid, it's easy to pull off if she wants to see out.
Robert Siciliano, home security expert with BestHomeSecurityCompanys.com, offers still more hardcore counsel: "Don't open the door to strangers. If the 'stranger' claims to be a hotel service person, call the front desk for verification first."
Should you use a portable room lock? More travelers now report using such devices, which sell for around $20 via Amazon and other retailers. It's a small but useful step to take in keeping others out of the room.
There are still other areas to worry about when you are in hotels. For instance, Steven Weisman, editor of Scamicide.com, urged caution when using hotel Wifi - that's because many are hunting grounds for criminal eavesdroppers who want your passwords and log-in credentials. He urged using a Virtual Private Network (VPN) to hop on the hotel WiFi - many large organizations issue VPN details to employees (there also are subscription services), and that's a fast way to up your online security. Others create personal WiFi hotspots on their cellphones - that's much safer than any public hotel network.

Also be cautious about using credit cards at hotel gift shops, bars and restaurants. There have been many hotel data breaches over the past few years and nobody believes this problem is solved. At least some travelers advise paying in cash at such establishments.
While you are at this, don't trust inroom safes to keep your valuables secure. Most won't. The Internet is jammed with reports of hacks for breaking into any hotel safe. Here's a YouTube, for instance, where the default password for opening a room safe is 000000. How hard is that? But, remember, hotels need a foolproof way to quickly open a room safe when the traveler has forgotten his password. But easy also means easy to crack.
Trust your gut. If you don't trust what a hotel is doing, don't trust it.
The bottomline secret for staying safe in a hotel: know that your safety is up to you. Don't count on the hotel. Do it yourself - and, odds are high, you will stay secure indeed.
This article is commentary by an independent contributor. At the time of publication, the author held TK positions in the stocks mentioned.