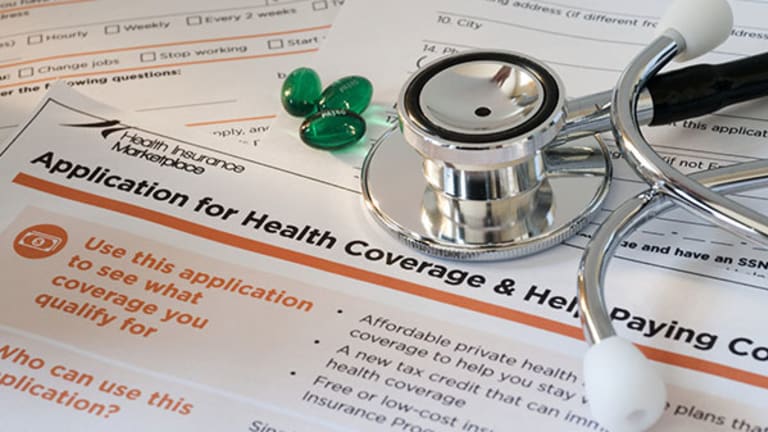 Affordable Care Act Penalizes Businesses For Misclassifying Workers
Employers caught not offering healthcare coverage to full time employees could be subjected to a minimum fine of $2,000.
NEW YORK (MainStreet) — The Affordable Care Act (ACA) requires businesses with 50 or more full-time employees to offer affordable health insurance, and those that don't, face hefty penalties.
That's because a goal of the ACA, also known as Obamacare, is to create shared responsibility between the federal government, insurers, employers and individuals. For that reason, employers cannot unreasonably shift the financial burden of health insurance to the individual employee.
"The employer cannot charge the individual more than 9.5% of their income as a contribution to their portion of the total premium cost for single coverage," said Theresa Rilli, vice president of staffing firm Atrium Managed Services. "But the cost-sharing to the employee will vary depending on their income."
What's more, employers cannot categorize full-time employees as part-time in order to avoid the financial burdens of health insurance.
Under the ACA, an employee is designated as a full-time staffer if averaging 130 working hours a month over the course of five or more months. Yet if an employer misclassifies an employee to avoid providing insurance, the employer risks a $2,000 penalty. The jig is easily up when the misclassified employee secures coverage through the healthcare exchange and qualifies for the premium tax credit.
Amplified Burden to Obamacare Cheats
Although the mandate may be cumbersome, the price for misclassifying employees either deliberately or by mistake can end up costing a business a lot more money in the long run.
"The employer could be subjected to the $2,000 penalty on all full-time employees, not just that one employee to whom they didn't offer coverage," said Benjamin Smith, a tax expert with First Advantage who specializes in ACA compliance.
The Congressional Budget Office estimates that the IRS will collect about $8 billion in penalties.
"Noncompliance means not offering affordable coverage that meets the minimum value to eligible employees," Rilli told MainStreet. "Employees do not have to accept coverage."
Nowhere to Hide
Beginning in 2016, employers with 50 or more full-time employees must file new forms with the IRS.
"These forms will serve to document compliance or noncompliance," said Russell Gully, a partner in the Dallas law office of Thompson & Knight.
Until then, unemployment applications may be the biggest source of classification disclosure.
"When an independent contractor files a claim for benefits, state-required paperwork that asks about other income can uncover an independent contractor arrangement, which leads to more questions," said Gene Zaino, president and CEO of MBO Partners. "This can have a ripple effect if the worker is found to have been misclassified and a more detailed investigation may lead to the reclassification of other similarly situated workers."
Reward for Whistleblowing
IRS classifications include contractors, part-time and seasonal employees; however, maintaining the integrity of these distinctions will come from both IRS enforcement and self-policing. 
Mostly compliance will be ensured through audits, mandatory reporting and filing, data provided by employees applying for coverage in the marketplace and complaints filed by individuals.
"The IRS will determine penalties based on a comparison of an employer's ACA tax returns and the tax returns of that employer's individual employees," said Smith, of First Advantage. "There is also a whistleblower award statute at play that incentivizes individuals to turn non-complying employers into the IRS."
ACA states that whistleblowers can be awarded 15% to 30% of the money collected after filing IRS Form 211.
—Written by Juliette Fairley for MainStreet