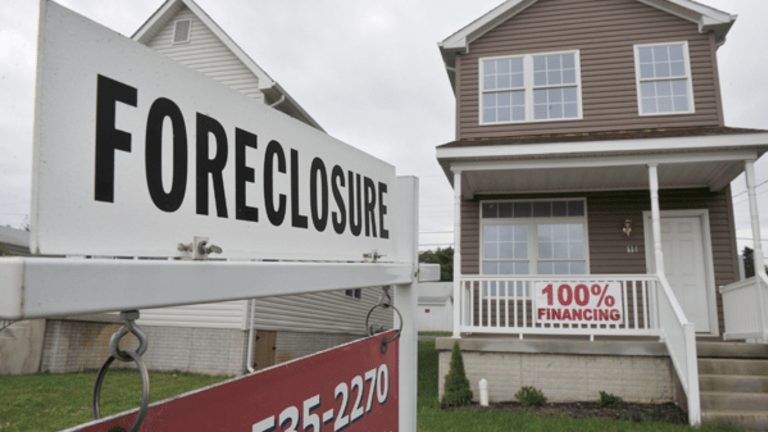 A Hopeful Housing Sign: Foreclosures Continue to Decline
Short sales and foreclosures accounted for only 13% of home sales in the third quarter, down from 14.2% in the second quarter.
NEW YORK (MainStreet) -- Foreclosure inventory continues to fall, pointing to more signs of an improving housing market.
According to new data from RealtyTrac, short sales and foreclosures accounted for only 13% of sales during the third quarter, compared with 14.2% during the second quarter. That is the lowest level since the first quarter of 2011, when the firm began following such data. A short sale is when a bank absolves a home's negative equity.
"Even as the share of distressed sales decreases, the average discount on distressed properties continues to be substantial, because the primary factors driving that discount are still in place," said Daren Blomquist, vice president of RealtyTrac. "Distressed properties are typically in poor condition and have a highly motivated seller -- whether that seller is the distressed homeowner in foreclosure or the bank that has repossessed the property through foreclosure."
Continue Reading on MainStreet
Gamm is the founder of the personal finance website
. He has appeared on NBC's Today, MSNBC and CNN. Follow Scott on
Facebook
and
.