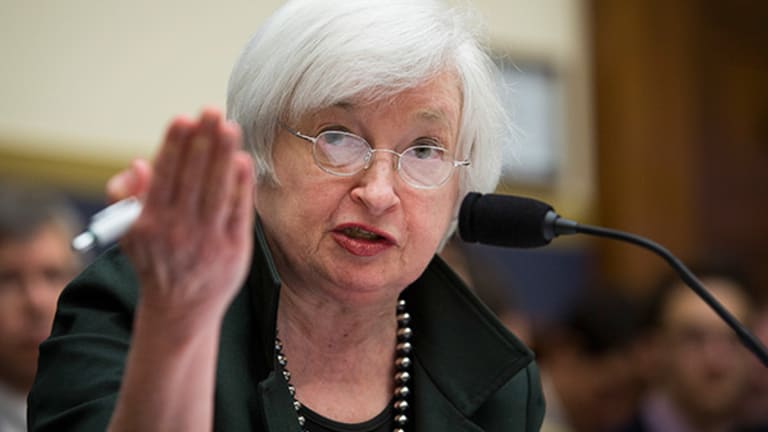 A Guide to Future Fed Decisions and You
With low interest rates and solid markets, many investors have been more than happy to keep money in the equities market, but those times may be changing.
With low interest rates and solid markets, many investors have been more than happy to keep money in the equities market as opposed to other options like fixed-income.
However, with two Fed rate hikes already this year — and another one possibly coming as early as June — some may now be finding themselves over weighted in equities, and more susceptible to a volatile market.
Now is the right time to take stock of one's portfolio, experts agree.
"With the likelihood of higher interest rates, investors need to be sure to never take on more risk than they actually need," said Oliver Lee, financial planner and investment advisor at The Strategic Planning Group in Lake Orion, Mich. "Investors, especially pre-retirees, need to know what rate-of-return they would like to see on their investments. Certain acceptable rates-of-returns can be found in insured bonds (not bond funds), fixed annuities or, in some cases, preferred stocks."
Lee adds that when working with bond mutual funds, it's important to note if interests rates do rise, the dollar amount in these funds may go down.
"If you then plan on taking distributions from these accounts, it will be a double-whammy," he said.
Low interest rates are great for borrowers but bad for savers - that is, for typically conservative savers, such as retirees, said Anthony Criscuolo, certified financial planner and portfolio manager with Palisades Hudson Financial Group in Fort Lauderdale, Fla.
"This has forced those in or near retirement to risk up their investments in search of higher returns in high-yield, junk bonds or equities," Criscuolo said. "Now as interest rates start to rise, this extra risk is growing."
Criscuolo said it is important to remember one of the best ways to protect and grow wealth is to maintain a broadly diversified portfolio, meaning one that does not invest all your assets in super-safe cash and fixed-income securities — and this is true no matter what the interest rate environment.
"The yield, or income, of an asset is just one part of its
," he said. "Instead, investors should focus on their portfolio's total return - both its income and capital appreciation."
Robert Johnson, president and CEO of The American College of Financial Services, adds investors need to lower their return expectations in a rising rate environment.
"To use a football analogy, people in their early 60s are clearly in the retirement 'red zone' if they plan on retiring at age 65," he said. "They should think about de-risking their portfolio -- lower equity allocation -- in order to protect themselves against sequence of returns risk. That is, just like a football team can't afford a turnover inside the opponents 20, an individual getting ready to retire can't afford to experience a bad market year immediately preceding retirement."
If one has a long time horizon, one can suffer through some down market years in the equity markets, but the good years more than make up for those poor years in the long run. Johnson said. But the sequence of those returns matters — taking risk off the table right before retirement is a prudent move, he said. Even within the equity asset class, investors should consider shifting investments across sectors, Johnson added.
"The best performing sectors in a rising rate environment were energy, food, consumer goods and utilities," he said. "The worst performing sectors were autos, durable goods, retail and apparel."
Criscuolo reminds that, overall, the best way to protect and grow wealth throughout retirement is to maintain a diversified asset allocation of stocks and bonds based on your risk tolerance and the level of withdrawals you expect to make from your portfolio.
"As a general rule, investors should keep at least five years' worth of expected withdrawals in more conservative cash and fixed-income investments." he said. "But do not solely focus on yield, and do not over-risk your portfolio chasing higher yield. Keep the total return and overall risk level in line with your long-term goals."
Editors' pick: Originally published May 19.