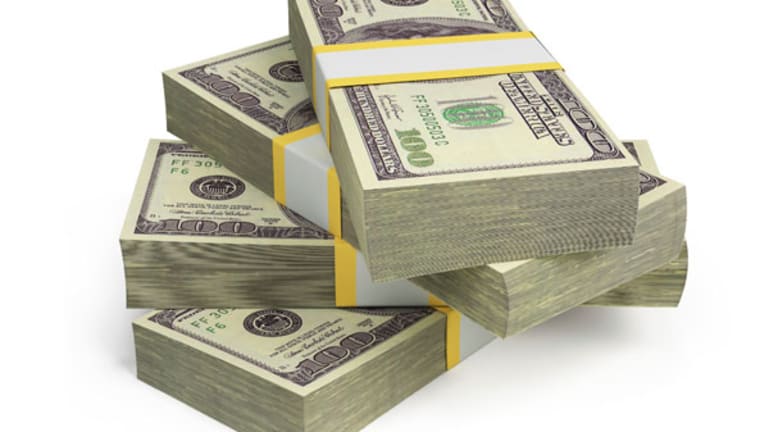 A Free Father's Day: How to Do It
Celebrate dad on the cheap this year with the best Father's Day freebies.
NEW YORK (MainStreet) -- So you've waited until the last minute and your wallet is empty? No worries, here are some ideas to help you celebrate Father's Day on a zero-dinero budget with tips for scoring the best freebies from bargain experts and a round-up of solid deals.
Though most retailers this year are offering discounts in lieu of full-on freebies, Brad Wilson, founder of deals site
, says there are plenty of sneaky ways for consumers to dig up the hard-to-find bargains, especially if they're willing to check their mail and local paper.
Father's Day can be celebrated for free (or very cheaply) by keeping an eye out for coupons and deals for everything from food at Ikea to visits to the zoo.
Check out these tricks to find the best deals, then keep reading for Father's Day freebies:
Buy an entertainment book.
OK, so this isn't exactly "free," but Wilson says plunking down $5 on an
entertainment coupon book
will help you find the best local deals. Stuffed with coupons aplenty, the ol'
entertainment
book is a handy guide to local vendors and "a much better value" than social coupon sites such as LivingSocial and Groupon, where the same exact deals tend to pop up for more money.
"It's not as sexy as a local daily deals site, but in many cases it's the exact same discount," Wilson says.
Scan the paper.
Don't underestimate the money-saving powers of your local newspaper, Wilson says. Check the back listings for deals and look for announcements about store openings in the next day or so, when great deals tend to occur.
Do your homework.
Before stocking up on Father's Day gifts at stores such as Omaha Steaks or Modell's, do a little Web sleuthing to see if a printable coupon turns up for those retailers, Wilson says. Likewise, Julia Scott, founder of the deal news site
and the upcoming
in Los Angeles, suggests plugging in search terms such as "Father's Day free" with your ZIP code on Google. Also, just ask around, Scott says, as many local boutiques don't have websites to broadcast their deals.
Check the mail.
"A lot of stuff that has true freebies for local businesses, attractions and experiences is in the mail," Wilson notes, so keep your eyes peeled for weekly circulars, fliers and brochures, where the freebies tend to hide.
Visit a national park.
Nothing says "bonding experience" like a trip to the park. Many of the nation's best
, such as Yellowstone, will offer free admission for nature-loving dads on Sunday, while other parks plan to offer free admission all weekend long.
Get some culture.
If your dad's the artsy type, try visiting local museums' websites to see what turns up. Other cultural gems across the country, including zoos, will likely offer free passes. From 9:30 a.m. to 6 p.m. on Sunday, for example, the
is giving an all-access pass to dads when they bring their kids along.
Give him free data.
This Saturday only, T-Mobile will offer new and existing customers 12 months of free data usage when they sign up for a "qualifying talk, text and data plan." Check our
morning deal
roundup for details.
Pig out on pasta (or breakfast).
Foodie dads and Father's Day deals go together like peas and carrots. Here are the best ones we found:
Take dad to IKEA before 11 a.m. Sunday and he'll get free breakfast in the cafeteria: scrambled eggs with a side of hash browns, bacon and coffee.
Spaghetti Warehouse will offer dads a free lasagna or spaghetti entree on Father's Day.
Tell Dad to make room for a big (free) hunk of chocolate pie a la mode at Firebird's on Sunday.
Like Spicy Buffalo Chicken Dip or black angus burgers? Take dad to family sports pub Beef O'Brady's for a taste of the good life worth up to $10.
Make a handy gift.
Show the family handyman some love by having your kids make an adorable (read: free) toolbox at
Home Depot
on Saturday from 9 a.m. to noon.
Home Depot
(HD) - Get Home Depot, Inc. Report
competitor
(LOW) - Get Lowe's Companies, Inc. Report
, will likewise be holding kids workshops that weekend, while
arts and craft stores will host a variety of fun-filled workshops for children to get crafty for free.