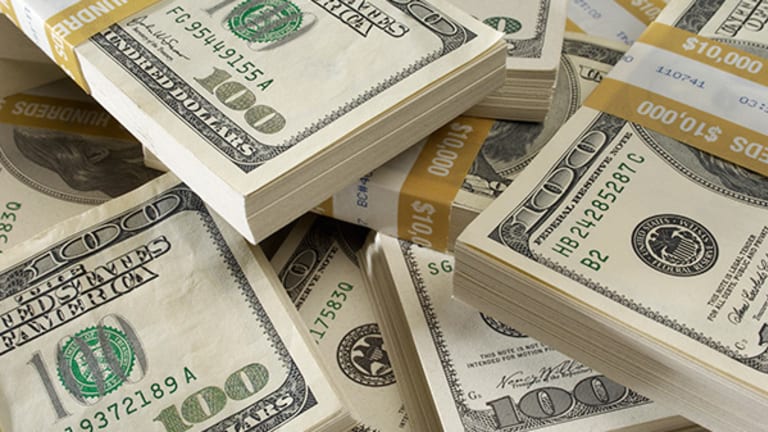 90 Million Americans Will Travel for the Holidays: Are You Feeling the Pain?
Holiday travel and gift giving make this one of the most expensive times of the year for most Americans. Here's how some of us are cutting back.
New York (MainStreet) -- More than one in four Americans will travel for the holiday season, according to the annual American Express report on holiday travel, and how we spend and save on these plans can make the difference between buying eggnog in the fancy glass bottle or settling for thick milk from the back of a gas station cooler.
So what are we doing to hoard our tidings for comfort and joy? For many people, it turns out, the answer is not that much. Most people that American Express talked to have set a budget for their holiday season and expect to spend an average $617 per person; however, most people admit they will also "definitely splurge" if the chance comes up.
In other words, holiday spending and traveling are a little like New Year's resolutions. We start with good intentions and just wait for the opportunity to misbehave.

WATCH: More personal finance videos on MainStreet | More videos from Scott Gamm
View Today's Auto Loan Refi Rates
Part of the trouble with sticking to a budget is that holiday obligations are generally inelastic. On a normal vacation, price dictates a lot of choices. Maybe Paris sounds great, but if airfare goes through the roof, it might be time to start looking into Exotic Ypsilanti. Going home for the holidays doesn't offer that opportunity. You can save some money buying early, but otherwise the price is the price is the… well, you get it.
Still consumers are finding ways to save money where they can. Online research, customer loyalty programs and reward points are the most popular ways for travelers to do that this holiday season, and about a third of us will stay with a family member or friend in order to save on hotel rates. (Besides, who ever heard of the stockings getting hung by room service with care.)
In a surprising twist, travel agents have begun coming back into vogue. Some 16% of travelers will use one to try and save some money, up considerably from years past.
For all the warm feelings surrounding the holidays, not everyone will go home. In fact a surprisingly large number of people take the opportunity to get a break from kith and kin. About 30 million Americans plan on using the holidays to take a vacation this year, and they're not the only ones who have caught the travel bug.
As a nation, we've begun to prioritize experiences over stuff. Two-thirds of consumers surveyed by American Express said that they would prefer Christmas presents that will help them travel instead a standard gift. Since only 30% of us have ever actually given a present like that, there's clearly some room to improve.
It's also a clever solution to an annual problem. While kids are easy to shop for, the adults are a harder puzzle to solve. What do you get for someone who has the disposable income generally to buy any reasonably priced item that he or she wants? As it turns out, dropping $40 in a PayPal account labeled "Travel Fund" might just be the answer.
It won't even need a gift receipt.
--Written for MainStreet by Eric Reed, a freelance journalist who writes frequently on the subjects of career and travel. You can read more of his work at his website www.wanderinglawyer.com.