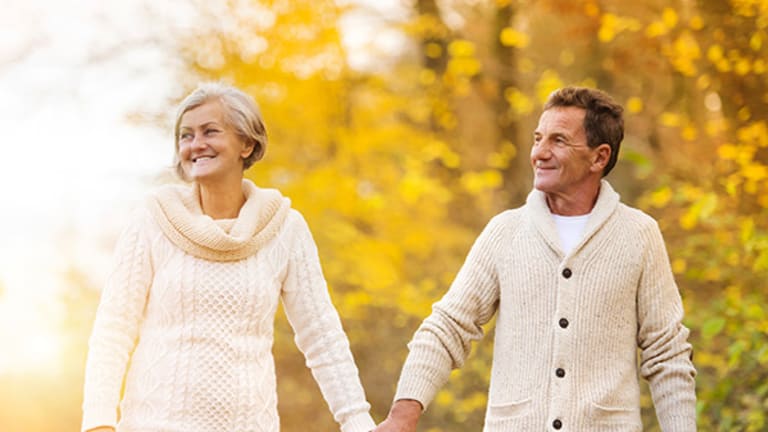 83% of U.S. Seniors Want to Keep Their Own Homes in Retirement
To seniors, a home's emotional value trumps a home's financial value. But for many, staying power is elusive.
Americans heading into their golden years don't want to do so in an unfamiliar house. Apparently, being outside of their own kitchen and living room also means being out of their comfort zone.
That's according to a brand new study - The American College's Home Equity and Retirement Income Planning Survey - which says 83% of people nearing or in retirement "do not want to relocate in retirement."
Additionally, the survey states that "almost no homeowners have a strong desire to rent in retirement" and that 44% "have considered using home equity in retirement, but only 25% feel comfortable spending it as a source of income."
A separate study from Merrill Lynch states that, among retirees who have not and do not plan to move during retirement, the top reasons for that mindset include "their deep emotional connection with their home (54%), close proximity to family (48%) and friends (31%), wanting to remain independent (44%), or because they simply can't afford to move (28%)."
Additionally, prior to age 55, more homeowners say the financial value of their home outweighs its emotional value, Merrill Lynch reports. "As people age, however, they become far more likely to say their home's emotional value is more important - as cited by nearly two out of three people (63%) age 75 and older," the Merrill Lynch report says.
Apparently, the sentiment to keep one's home in retirement grows stronger the older one gets. "We saw more uncertainty between the ages of 55 and 62," says Jamie Hopkins, co-director of The American College New York Life Center for Retirement Income Planning. "But once we started getting past 62 and you start moving into retirement, we saw that these individuals really don't expect or want to leave their homes."
Hopkins says financial advisors need to do a better job educating and talking to their clients about home equity and financial products that can help keep retirees in their homes. "Hopefully that's the biggest takeaway from this survey," he said. "Advisors and consumers need to start thinking about home equity, including reverse mortgages, as part of the retirement income planning process."
Retirees who do want to keep their own homes probably don't have a mortgage payment, and that's a good thing.
"First, in an ideal situation, retirees should not have a mortgage payment" says Pedro Silva, a financial advisor at Provo Financial Services. "If you consider that every dollar used to pay a mortgage is often taxable, people might be dwindling their retirement accounts faster than expected."
Homes can also generate larger, unexpected costs, such as repairs on driveways roofs, or age-based remodels, Silva notes. "These larger withdrawals can also make a negative impact on a retirement portfolio," he says. "For those who wish to keep their home in retirement, we advise starting a schedule to pay off the note prior to retirement, analyze the size of the house and any mobility or aging layout issues that might need to be resolved, and tackle any larger home expenses in the years before retirement."
Retirees looking to keep their own homes into their 60s, 70s and beyond need to look into "senior proofing" their homes, as well.
"In that scenario, the homeowner receives quotes to update the home to accommodate them remaining there as long as possible," explains Scott Vance, a financial advisor with Trisuli Financial Advising, in Cary, N.C. "Some of the items we considered were widening doors for wheelchairs, no step showers, hand rails by the toilets and showers, and anything that minimizes stairs."
Seniors living in their homes in retirement should also factor in home maintenance costs, which can add up as retirees get older, and may have to hire contractors and other service professionals to handle critical home tasks.
"Oftentimes, seniors also begin to forget or just can't do simple maintenance tasks, like changing air filters, cleaning gutters, draining the hot water heater, trimming shrubs overgrown around air conditioner units," says John Bodrozic, co-founder of HomeZada, an online service that allows consumers to manage multiple homes. "These things can increase the energy costs of the home, and create air quality problems."