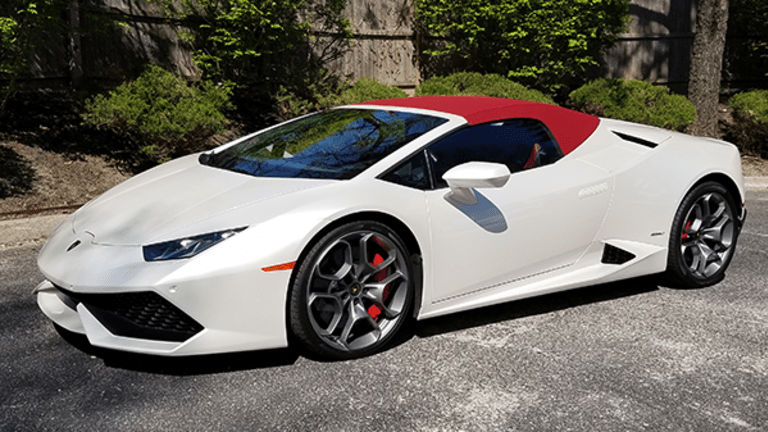 8 Clever Ways to Slash the Cost of Your Car Insurance
Time to get creative.
The price of car insurance is ticking up slightly so far in 2017 - up 5% to 10% in average state-to-state price increases. Additionally, in the past five years, the auto insurance consumer price index has risen by 21.5%, while the overall consumer price index rose 4.5% during the same timeframe.
But drivers don't have to take those rising policy costs lying down, although many may not be aware of that fact.
"Actually, it's easy to save money on car and home insurance; however, most consumers don't take the time to shop for better rates," notes Seth Birnbaum, CEO and co-founder of EverQuote, an online insurance marketplace. "In fact, 39% of U.S policyholders have never shopped for a better auto insurance rate." 
With consumers tightening their financial belt straps, what can vehicle owners do to cut into the rising costs of auto insurance? Buckle up and start steering toward these money-saving tips:
Shop for better rates.
"If it were me, I would pick an insurer with high name recognition and also speak to an independent insurance agent who can shop multiple carriers," says Patrick Crider, principal agent for The Insurance Shoppe of Tennessee, in Collierville, Tenn. Crider says auto consumers can get up to ten more quotes from an independent agent, which at the very least, lets you know where the market, rate-wise. "I would talk with more experienced agents or agency owners because, in general, there is a high turnover in the insurance industry, so you know that person has been there for the long haul," he says.
Improve your credit score.
Most carriers do a soft pull of credit report to help determine rates, Crider notes. "In the auto insurance market, there is a correlation of bad credit with a higher frequency of claims," he says. "If your credit is garbage, you're probably going to pay for it." According to a 2015 Consumer Reports study, the average difference paid by those with a "good" score versus those with the "best" score was $214 per year. To staunch that potentially negative cash flow, check your credit report and see where you can take active steps to improve your credit score.
Watch your deductible.
 While everyone's personal financial situation is unique, it pays to track your auto insurance deductible. "The number one piece of advice I have is to take another look at your deductible," says Colin Exelby, president of Celestial Wealth Management, in Towson, Md. In general, if you have little to no savings you should keep a low deductible, Exelby notes. "However, if you have accumulated an emergency fund, that is often a better way to pay for damage," he says. "Many times, people in minor fender benders hesitate to make a claim because it often affects your future insurability and rates. I often recommend higher deductibles, which lowers your bill dramatically." Exelby advises taking a step back, and think about how much you want to pay to fix your car before, it makes sense to make a claim. "Raise your deductibles to that level, save the difference yourself and keep it set aside for a future claim," he adds. "If you don't have a claim, then its more money in your pocket."
Ask for discounts.
It's perfectly fine - and highly advisable - to call your insurance agent and ask for discounts, says Birnbaum. "Give your agent a call and inquire about all of the available affinity discounts and markdowns," Birnbaum advises. "Sometimes the most minute details - like involvement with alumni groups - can result in major savings."
Go paperless.
Birnbaum advises calling your auto insurer to see if they give discounts for going paperless on the bill every month, or for signing up for automatic payments. "That can save you money," he says.
No lapsed coverage.
Don't let your insurance coverage lapse, advises Neil Richardson, a licensed insurance agent at The Zebra, an auto insurance comparison marketplace. "That may save you about 7.7% on your auto insurance coverage, even if you've only been insured for just one year," he says.
Watch that speed limit.
A ticket for speeding increases your rates by an average of 20-30% for up to three years from the date of the ticket, Richardson says. "In general, by driving safely, you can avoid a minimum 40% increase in rates from your state's most costly driving violations, like driving under the influence or speeding," he says.
Bundle up.
Drivers can save big by "bundling" their auto insurance coverage into other household insurance policies, like life or homeowner's insurance. According to a report from Quadrant Information Services and Insurance.com, drivers can save 8% on their auto insurance policies by bundling them with their homeowner's insurance. Renters can save, too. Quadrant says that bundling a renter's policy with an auto policy can save 4.9% on auto insurance rates.
When it comes down to brass tacks, there's really no good reason to keep paying high auto insurance rates, especially since there are so many good ways to save money. Start saving with the tips above, and start rolling towards a lower auto insurance bill.
Visit here for the latest business headlines.