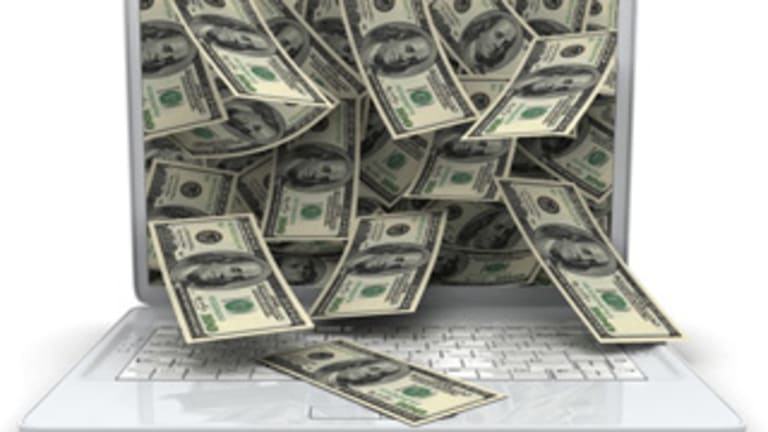 8 Ways to Boost Your eBay and Online Sales
The time to get started is now.
The time to get started is now.
NEW YORK (
) -- Online spending is expected to grow by 12% to as much as $96 billion this holiday season, according to the latest
figures.
"Online retail has been a bright spot for years, and we don't expect that trend to change anytime soon, especially with the growth in mobile," NRF CEO Matthew Shay said. "Aside from the convenience, shoppers look to the holiday season to take advantage of retailers' increased digital offerings. In addition to enhancing the site experience, retailers have spent the year investing in optimizing their mobile and social platforms -- just what holiday shoppers are looking for."
While online retail sales are still a portion of overall holiday sales (which this year is expected to grow to $580 billion), now is the time for small online retailers and eBay shop owners to get their websites in order.
Mor Friedman, marketing manager of
, a leading e-commerce technology platform that caters to small online retailers, says a common mistake that online retailers make, especially when first starting out is a lack of doing their homework.
"They don't research the product they want to sell, or the competition," Friedman says. "Some of the people expect magic," meaning immediate sales.
"They don't understand the work that is required to get the sales and that it takes time and effort and knowledge. You need to know what to do and you need to the right tools and if you don't have it yourself find someone or the best source of knowledge that someone can walk the walk with you," Friedman says.
The software platform is one of several like
that can help small-business owners set up. IzzoNet's software will integrate the sites to a shop owner's
eBay
(EBAY) - Get Report
store and vice versa, while managing both stores through one control panel. The single platform makes orders and supply management easier. The site also has marketing tools to help generate traffic, distribute products through multiple channels, increase a website's SEO and integrate with third-party coupon sites, among other things.
IzzoNet compiled a list of suggestions that will easily boost online sales for retailers selling on independent sites and through eBay.
1. Use different keywords and separate listings for the same product.
Put in the extra effort to list an item multiple times, using different keywords for each listing, so your products can achieve extra visibility, and thus, sales.
2. Integrate with Google's Internet Marketplace.
Upload your products to
. This extra coverage will create a great deal of free traffic from potential customers.
3. Invest in visuals.
Despite what some say, multiple photos do indeed increase sales. Having up to 12 images can increase your eBay site's conversion up to 80%. However, make sure not to flood shoppers with too many colors or scattered text on your page.
4. Spruce up your "About Us" page:
A good way to show potential shoppers that you're reliable is through your "About Us" page. Use this opportunity to give your shoppers a warm welcome, to introduce yourself and to even personalize it with pictures of yourself with family and friends.
5. Provide more payment options.
Don't limit potential customers to only a few payment options. People will go to another merchant if their preferred credit card isn't offered, and you'll never even know you lost them.
6. Cross sell and promote.
Use cross selling tools at any point you can, through eBay tools and with apps. Offer promotions and special deals to new customers and they will be more likely to become returning customers.
7. Promote sales via eBay's free email marketing.
eBay's free email marketing system never goes to spam, but you still don't want to bombard your customers with emails. Keep all marketing emails relevant and worth reading.
8. Break out of your local sphere: Go international.
eBay is adequately outfitted for both domestic and international sales and shipping. With eBay's precise shipping calculator, you can tell how much to charge for certain items. Don't limit your sales to just your local audience. Expanding to an international market can increase sales by 16%.
Most importantly, though, "give the best customer service you can because the most sales will be from retuning customers," Friedman says. "Reliability is really important."
-- Written by Laurie Kulikowski in New York.
To contact Laurie Kulikowski, send an email to:
Laurie.Kulikowski@thestreet.com
.
>To submit a news tip, email:
.
RELATED STORIES:
>>3 Alternative Lending Sources for Small Business
>>How One Woman Broke Into the Auto-Supply Industry
>>Brick-and-Mortar Card Stores Thrive in Internet World
Follow
TheStreet
on
and become a fan on
Disclosure: TheStreet's editorial policy prohibits staff editors, reporters and analysts from holding positions in any individual stocks.