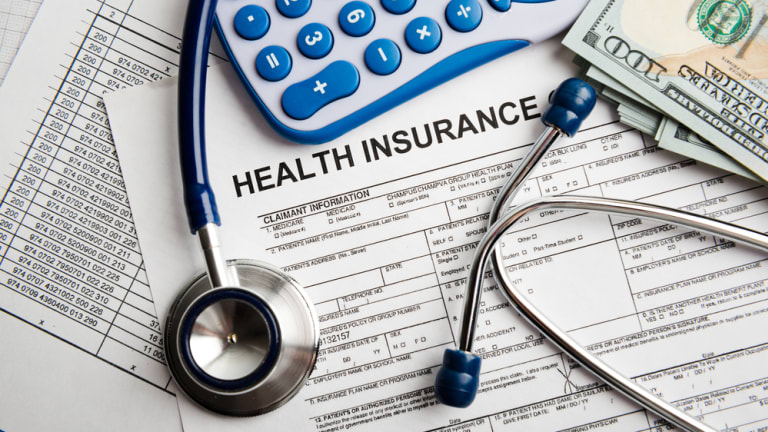 8 Tips to Get Health Insurance for the Best Price
Health care premiums are up, and the number of health insurers offering marketplace plans is down. Despite the challenges, use these tips to get great coverage at the lowest price.
Editors' pick: Originally published Nov. 1.
It's probably no surprise that health insurance premiums are rising and the number of health insurers offering marketplace plans is falling. Despite these challenges, we'll explain how to get coverage for the lowest price during this year's open enrollment for the Affordable Care Act (ACA), also known as Obamacare. 
First, here are important dates you should know:
November 1, 2016 - is the first day you can enroll, re-enroll, or change a 2017 insurance plan through the health insurance marketplace. 
December 15, 2016 - is the last day to enroll in or change plans for coverage to start January 1, 2017.
January 1, 2017 - the first day coverage begins for those who enroll or change plans by December 15, 2016.
January 31, 2017 - the last day to enroll in or change a 2017 health plan. 
Missing the enrollment period means you can only get qualified health insurance or change plans if you qualify for a special enrollment period.
If you don't have ACA-approved health insurance for more than two months during the year, you'll have to pay a steep tax penalty. For 2016 and 2017 the fee is either 2.5% of your adjusted gross income or $695 per adult (and $347.50 per child), whichever is higher.
8 Tips to Get Health Insurance for the Best Price
Use these tips to shop and compare health plans for you and your family:
Tip #1: Know what coverage you already have
If you already have health insurance, review your policy's summary of benefits and coverage or "SBC." That's the best way to compare key features of health plans, such as copays, deductibles, coinsurance and the estimated cost of common medical events.
If your current policy is an ACA-approved heath plan, you may be automatically enrolled for 2017. To make sure, log on to Healthcare.gov and enter your personal information or check with a reputable insurance agent.
Tip #2: Consider your health care needs
Think about the state of your health and how you used insurance benefits last year. That will help you shop for the right plan to get the best coverage possible for the coming year. 
Tip #3: Check your physician's plan status
Before selecting a plan, verify that your doctor and hospital of choice are included in its network of providers. If not, you'll pay significantly more for their services.
Tip #4: Factor in all costs
The cost of a health plan includes more than just the monthly premium. Don't forget to factor in out-of-pocket costs, such as deductibles, copays and coinsurance.
Tip #5: Consider a high-deductible health plan
Since you're responsible for more out-of-pocket medical costs, high deductible health plans come with lower premiums. Additionally, having one makes you eligible for a health savings account (HSA), which helps you save and pay for future medical expenses on a tax-free basis. 
Tip #6: Don't wait until the last minute
Give yourself plenty of time to shop and compare plans. Waiting until the bitter end of open enrollment is a bad move because you may not get the help you need or make a bad, hasty decision. Remember that unless you experience a qualifying event (such as getting married, divorced, or having a child) you can't change your plan until the next annual open enrollment period.
Tip #7: Shopping online gives you more options
While you can apply for health insurance coverage by mail, over the phone, or in person, you'll get more plan options shopping online at sites like  like insuranceQuotes.com and netQuote.com. That's because agencies may only sell plans that pay them a commission, instead of showing you a full range of choices available where you live.
Tip #8: Help is available
ACA insurance navigators are individuals or organizations trained to help you find and compare plans available through a health care exchange. So do your homework and don't hesitate to ask questions to find the best health insurance plan for your needs.