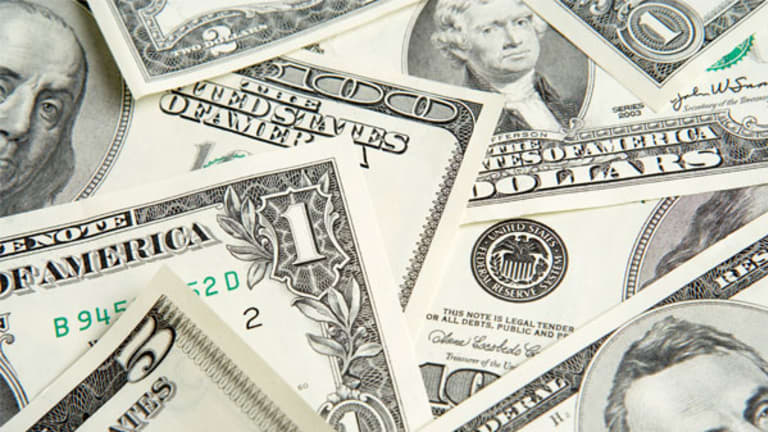 7 Ways to Stand Out in Your Internship
Get the most out of their summer internships and you could even land a full-time position.
Get the most out of their summer internships and you could even land a full-time position.
NEW YORK (
) -- While there's no such thing as "winning" an internship, students who want a job offer at the end of their contract should step up to the plate ready to hit a home run.
Most quality internships have competitive selection requirements and a tough interview process, and those selected may feel as if the hard part is already over -- but the time to prove your worth is just beginning.
No matter how excited you are to be working this summer, keep in mind that your internship is not the reward you've been waiting for -- it's your one shot at success. We asked experts to weigh in on the top seven ways younger workers can shape up, stand out and get hired:
1. Remember communication is key -- no matter who you're talking to.
Communication is just as important for impressing your supervisor as it is necessary for interacting with clients, says Alexa Hamill,
PricewaterhouseCoopers
' U.S. campus recruiting leader.
"This generation is used to communicating online and with short correspondence, but is generally not as effective in face-to-face situations and other forms of written communication," Hamill says. "The ability to clearly articulate your point of view and create a connection is an important skill to have."
Hamill says interns should keep in mind that the impression they make during personal interaction will determine whether they get an offer to go full time.
"Every employer is looking to better understand who you are, what you will potentially bring to the table and the value you would add to their organization," she says. "Make sure that you can effectively communicate who you are so you can stand out in a crowd."
2. Ask for feedback
"Growth and improvement come from regular feedback," says Nathan Parcells, co-founder and CMO of
InternMatch
, an online platform that matches college students with employers.
"Develop an open chain of communication with your fellow interns and intern manager to ensure you're learning and improving throughout your time with the company," he says.
Most importantly, don't be afraid of a formal review.
"Evaluations and reviews will help show you're dedicated to professional development during your time with the company," Parcells says.
3. Be proactive
You should be ready to jump in at all times, Parcells says. No matter what the job requires -- staying late, making copies, attending client meetings -- interns should not only be prepared to do it all, they should be prepared to offer without having to be asked.
Anticipating a supervisor's needs can mean big brownie points.
"There's never room for downtime. Impress your coworkers and managers by offering to lend a hand whenever possible," he says. "This will showcase your passion for all aspects of your internship and the company, as well as proving you to be vital for support in times of need."
4. Behave like an executive: Punctual and professional
"Get noticed at your internship by dressing appropriately, showing up on time and behaving like an executive," says Kim Sprought, manager of career services at Harrisburg University of Science and Technology in Pennsylvania. "Your internship is your time to begin transitioning from a student to a professional, and this time should be used to figure out the world of work."
When it comes to being punctual, never let what friends in the office are doing lead you astray. Just because they all go to Starbucks from 9:05 to 9:45 a.m. doesn't mean you should, too.
"Show up a few minutes early and stay a few minutes late," says Gabriel Razo, director of career planning and placement at Harold Washington College. "This is not school, so being on time simply isn't enough. Putting in extra effort shows you are committed to the job."
5. Network, network, network.
Your internship is a great opportunity to get to know people in your industry, and you've got to use your time at your internship to make professional connections for the future, Sprought says.
"Set up informational interviews with company executives and get to know your fellow interns," she says. "You never know when you will cross paths with someone you meet at your internship."
Remember that it's important to get to know more than just your fellow interns and your intern manager, Parcells says.
"Invite other managers and employees -- especially those whose positions you're interested in learning more about -- out for a quick conversation over coffee to gain some insight into their experiences at the company within their career," he says. "This shows your interest in the company and the industry as a whole."
6. Pay attention to your office culture
When you're new to a job you're often focused on learning and getting your work done -- but take a minute to look around, Razo says.
"Do people talk to one another in person or via email? Are they all staying late on Thursdays to get a special project done? If so, offer to pitch in. Make sure that you're in sync with what's important to your team so people see you as a resource."
All interns should "be a sponge," says
TheLadders
job search expert Amanda Augustine.
"Whether you're drafting PR pitches or making photocopies for the department-wide meeting, keep your eyes and ears alert," Augustine says. "You can learn a lot about a particular career path and industry by observing those around you."
7. Meet deadlines
"This may seem obvious, but though it's always important to meet deadlines, it's vital when you are an intern," Augustine says.
By meeting deadlines or completing work early you will create a strong reputation for yourself and your abilities, she says. When you're new to a company, management may not notice you unless you stand out.
"Make sure that's because you're going above and beyond, finishing work early rather than missing deadlines or doing tasks incorrectly."
Although you'll likely be swamped with work, try to finish projects early when possible, says Lynne Sarikas, director of Northeastern University's MBA Career Center.
"Employers don't give the most challenging project to the rookie in most cases," she says. "Demonstrate with your early assignments that they can count on you to deliver high-quality and timely work and you will begin to earn more challenging assignments."