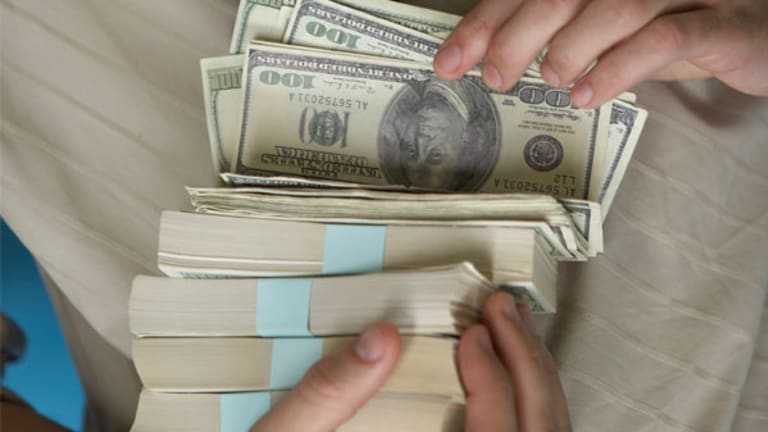 7 Unexpected Labor Day Hot Spots
Not everyone visits Martha's Vineyard and Disney World during Labor Day weekend.
NEW YORK (MainStreet) -- Fewer Americans are expected to travel during Labor Day weekend this year, as households continue to cut back on vacations to save money. But those who are going away for the holiday are hitting some new destinations. Rather than seeing travelers off on a pricey foreign getaway or to the trendiest cities in the U.S., the experts we spoke with -- representatives from several major travel booking sites -- say many travelers will opt for destinations where the hotel costs or airfare are cheaper.
Here are the hot spots for travelers this Labor Day weekend, according to our experts:
Travelers will frequent less typical vacation destinations for the Labor Day holiday this year.
Milwaukee
It may not be the first place that comes to mind when you think of where to travel for your final summer getaway, but Milwaukee's popularity shot up this year.
The city where
Happy Days
was set ranked as the 24th most popular travel destination this year on
list of Labor Day getaways, an increase of five spots from last year. Much of this is due to the comparatively low cost of airfare. The price of a round-trip ticket to Milwaukee for Labor Day weekend averaged $261 this year, significantly less than the average Labor Day fare of $330 for domestic round-trip flights.
Fort Myers, Fla.
Fort Myers has enjoyed a similar boost in interest this year, jumping six spots on Travelocity's list to become the 35th most popular destination this weekend. Fort Myers may not be a major Florida destination spot like Miami or Orlando, but the city offers good beaches and a quality nightlife for the right price. According to Travelocity, round-trip tickets to Fort Myers averaged $307 for Labor Day weekend, still under the national average for round-trip flights.
Cancun
In recent years, many households opted to forgo international travel due to the high costs, and that remains true this Labor Day weekend. Not one city outside the U.S. and Canada shows up on Priceline's list of the most popular Labor Day destinations this year.
"In 2009, there were 11 destinations from 'across the pond' on the list," says Brian Ek, senior travel analyst for
, who puts together the list each year. "Last year, there were none, presumably caused by high airfares. I expected a bounce-back this year, particularly since London did so well for Memorial Day following the Royal Wedding, but nada."
Ek pins the downward trend on high airfare costs as well as lousy exchange rates and general instability abroad. Perhaps this explains why some are flocking to international destinations that are a bit cheaper and closer to home, such as Cancun, which moved up seven spots to rank as the 17th most popular destination on Travelocity's list.
In previous years, much of Mexico was considered risky because of swine flu concerns and violent crime near the border, but compared with civil unrest in parts of Europe and the Middle East, Cancun seems pretty tame right about now. Plus, as Travelocity points out, the average round-trip airfare for Cancun for Labor Day weekend is just $460, roughly $400 cheaper than the average for all round-trip international flights.
Charlotte, N.C.
Charlotte has experienced a huge boost in traffic this Labor Day, with bookings for the weekend more than doubling compared with the same period last year, according to data from Expedia. Likewise, Priceline ranked downtown Charlotte as the fourth most popular destination on its list this year.
Wilmington, N.C.
Charlotte isn't the only destination in North Carolina attracting new-found interest.
recently ranked Wilmington as the best late summer beach bargain, noting its "beautiful beaches" and "historic downtown" and, just as importantly, the fact that the average hotel rate there is just $87 a night -- the cheapest rate on the East Coast.
Denver
Denver is enjoying renewed interest for this holiday, with bookings for the weekend up by 36% from last year on
. In fact, the travel site also noticed a 16% increase in the number of visitors searching for Denver right now. A
separate report
from Orbitz
found Denver to be the fifth most popular travel destination in the U.S. for the summer as a whole, helped by low airfare and hotel rates.
Reno, Nev.
Like Las Vegas, Reno has proved to be a
great value for travelers
in recent years as many businesses and hotels have cut rates in the recession-ravaged state to attract more consumers. According to Ek at Priceline, Reno cracked his list of the top 50 Labor Day destinations for the first time this year, coming in at number 46. Then again, as Ek points out, it could also be that travelers are just more interested in college football season this year and are eager to catch the Nevada Wolf Pack playing at the University of Nevada in Reno.
>To submit a news tip, email:
.
RELATED STORIES:
>>10 Must-See Fall Festivals
>>The Most Pet-Friendly Airlines
>>How to Drive Across the Country for Free
Follow TheStreet.com on
and become a fan on