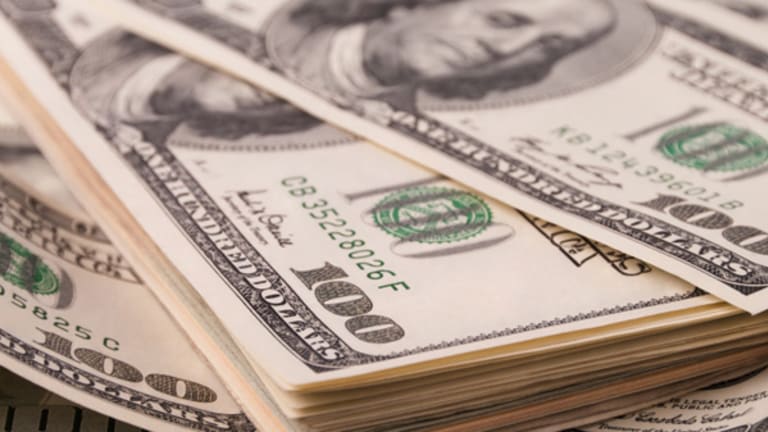 7 Tricks to Improve Your Cubicle
Because your cubicle doesn't have to be a sterile place that sucks the life force out of you.
NEW YORK (
) -- For many workers, Dilbert summed it up best when he said, "My cube is sucking the life force out of me."
The cubicle, created in 1968, has come to symbolize the worst aspects of working in an office, most notably the sense of confinement and conformity from being one of many stuck in a small, gray 10-by-10 space day after day, as well as the lack of status that stems from not being fortunate enough to have an office with a door.
Your cubicle doesn't have to be a sterile place that sucks the life force out of you. There are some easy ways to improve the place you spend so much time.
In recent years, many offices -- and particularly those of technology startups -- have thrown away the
cubicle system
in favor of an open space full of desks without any boundaries from one another, all in the hopes of building a better environment that fosters a deeper sense of collaboration. But not everyone is convinced cubicles are on their way out for good.
"I'm not convinced that there are only going to be completely open floor plan office styles in the future," said Ryan Hunt, a career adviser with the job search site
. "Some jobs just demand that extra little bit of privacy, whether you're on the phone all the time or do intense, creative work. The cubicle was invented because people are sometimes more productive when they have some semblance of privacy."
For better or worse, then, the era of the cubicle may continue a while longer, and those stuck working in a cubicle need not think of it as a prison sentence. The trick is to change the way you view it.
"We spend more time at work usually than we do at home, so if you're in a cubicle, you should bring a little bit of home to make it more personal and comfortable for you," said Kelley L. Moore, author of
Cube Chic: Take Your Office Space from Drab to Fab
.
Moore and others offered some great tips to do just that, to transform your cubicle into a place where you are more productive and, hopefully, don't have the life force sucked out of you.
Improve the lighting
Before you focus on the design and layout of your cubicle, take a minute to rethink your lighting situation, which can have a huge impact on your overall office environment.
"One of the worst parts of being in a cubicle is having that awful fluorescent lighting that saps the mood," Hunt said. If the floor manager in your office allows it, Hunt suggests subbing out the fluorescent light in favor of a low-wattage desk lamp, which he says has a calming effect and can make your workspace feel more like a "reading parlor."
Along the same lines, Moore suggests picking up a light therapy box, which floods the office with the feel of outdoor light and has been shown to be useful for treating
.
Redecorate the walls and floor
It might seem like your cubicle's sterile design is a lost cause, but according to Moore, there's plenty you can do to give the space a makeover.
For starters, she recommends adding some personality to the walls. No, you probably won't be allowed to paint them or make permanent changes, but she suggests using Velcro to hang artwork or banners, or even to just paper the walls with visually appealing gift wrapping to drown out that gray color.
Then reconsider the floor design in your cubicle either by adding a carpet -- Moore suggests one with a zebra print design -- or floor tiles that look like a cross between traditional tiles and carpeting.
Rethink the furniture
Once you've spruced up the borders of your cubicle, it's time to rethink the furniture inside. While you may not be able to swap out the desk for another, there is some flexibility with pieces such as the chair and file cabinet.
Instead of using the chair that comes with most cubicles, Moore suggests bringing a favorite chair from home, "something that's not one of those corporate chairs with the wheels on it."
As for the file cabinet, Moore recommends dressing it up with vinyl prints that can be customized with different designs to transform a symbol of work into artwork.
"If people are always expected to think outside the box and come up with the next big idea, then they should be inspired by their space, because if they're not, it's that much harder to be inspired to come up with big ideas," she said.
Add photographs and personal possessions
Some people may like to create a divide between our professional and personal lives, but merging the two in your workspace can help get you through the day.
"With all the companies
cutting back and downsizing
, it's more important than ever for employees to feel at home and safe in their cubicles," said Kathleen Hall, a stress expert who runs The Stress Institute health center.
Hall recommends bringing in family photographs or pictures of people you find inspiring, as well as favorite books or beloved tchotchkes such as vases and rosary beads. Of course, you want to avoid bringing any personal possessions that might make coworkers feel uncomfortable, but for the most part, having these items can actually help you connect with fellow employees.
"All of this helps to build a community space where people will come in and look at these items and bond with you over them," Hall said.
Organize the clutter
Some people work better when their papers are carefully filed away, while others prefer having piles of papers on their desk; but a messy desk benefits no one. Those who do have chaotic desks run the risk of misplacing papers and, according to Hall, tend to be more stressed by the mounds of papers and tasks before them. If that's not bad enough, one recent Careerbuilder survey found that three in 10 employers were less likely to promote an employee with a
disorganized desk
.
For all these reasons, workers need to find an organizational style that doesn't run against their creativity, but also doesn't clutter their space too much. Moore recommends taking advantage of the storage containers on sale at an office supply store to stow piles of paper in a drawer or under the desk and out of sight.
That way you'll start each work day with a clean desk and, hopefully, a clear mind.
Treat yourself to a few accessories
Some workers may be opposed to spending much money on their cubicles, but it can be a worthwhile investment given how many hours you spend there. And for those who are interested, there are an incredible number of fun and useful gadgets specially made for cubicles.
Taryn Doe, co-founder of StyleMyCube.com, recommends the
, a $40 combination pen holder, clock, office light and yes, a real (though tiny) aquarium. It'll make your desk the envy of the rest of the office.
Doe also suggests splurging on a
super tiny mini fridge
to keep your can of Coke cold while you work, which you can buy for $35. It might seem silly, but the temperature of your beverage can make or break your day sometimes.
Moore, the author, suggests buying a small
(for as little as $16) that sits in your desk and serves as ambient noise to block out other distractions in the office. And if you really want to block people out, you can buy a folding door or office partition to serve as your fourth wall, though once again, you'll need to check with your floor manager to see if that's against any office rules.
Stock up on the right food
Keeping the
right kind of food
in your office can stop you from overeating and overspending on meals and help you function more efficiently throughout the day.
Hall recommends stocking up on chocolate-covered cherries, low-fat granola, sunflower seeds and fruits such as apples and bananas, all of which she says will "make you feel satiated, help your brain work and make you more creative."
Just be sure to keep the food organized in a bowl or drawer and not spread out across your workspace or it may undermine much of the calm feel you've created in your newly redone cubicle.
>To submit a news tip, email:
.
Follow TheStreet.com on
and become a fan on