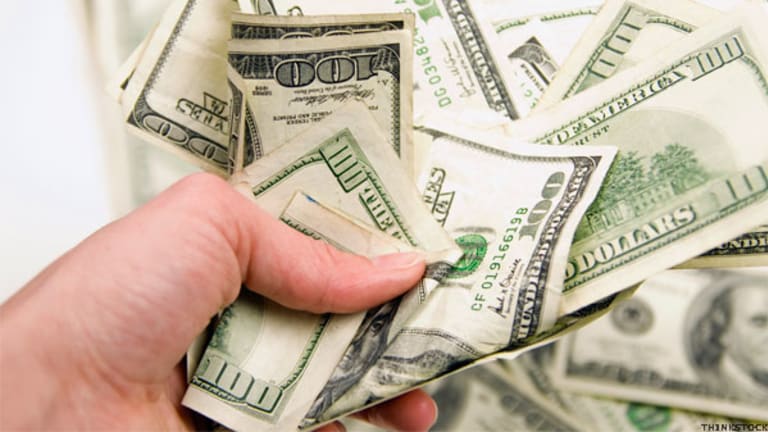 Publish date:
7 Tips for Buying and Using Gift Cards
Buying gift cards this holiday season is easier then ever, but using them wisely is another thing.
Buying gift cards this holiday season is easier then ever, but using them wisely is another thing.
NEW YORK (
) -- Buying gift cards this holiday season is even easier with the growing availability of virtual gift cards. Ordering is done online, and an email is sent to the recipient with the details needed to claim the gift.
Gift cards continue to show significant increases each year. According to a
by the National Retail Federation, 81.1% of consumers will buy at least one gift card this year and spend an average of $156.86 on gift cards. The NRF predicts total spending on gift cards will hit $28.8 billion.
It is also a gift that can be easily forgotten. From 2005 through last year, $41 billion on gift cards went unspent, according to
The Wall Street Journal
.
Also see: 5 Gift Cards To Avoid For Holiday Shopping >>
Store brand gift cards are bought and used only at a specific retailer or groups of retailers. These cards typically have no fees and never expire.
Target
(TGT) - Get Target Corporation Report
shoppers can send a digital gift card to a recipient by scanning a QR code on an in-store display.
Amazon
(AMZN) - Get Amazon.com, Inc. Report
virtual gift cards can be bought in almost any amount, from 15 cents to $2,000. Restaurant.com offers discounts for e-gift cards to participating restaurants across the country, such as a card valued at $25 for just $10.
A general purpose card, such as a
Visa
(V) - Get Visa Inc. Class A Report
gift card, is a universal card and can be used wherever Visa debit cards are accepted. Gift amounts can be for any dollar amount between $20 and $200, but there is a $4.95 processing fee associated with each gift. For a general purpose virtual gift card, the recipient simply presents the printed virtual card at the time of purchase. If there is a remaining balance, you will be given a plastic gift card for the remaining value. The
American Express
(AXP) - Get American Express Company Report
e-gift card may be used at merchants in the United States that accept the American Express card. Because there is no physical card associated with an e-gift card, it may not be accepted by merchants for in-store purchases.
Here are some consumer tips for buying and using a gift card:
Use them before they expire. Merchant and bank-issued gift cards must now be good for five years, thanks to CARD Act provisions. Reloadable cards can expire five years after the money was last added.
Research the fees. Read the terms and conditions of the card carefully. Some cards charge fees, such as a monthly fee after 12 months of inactivity.
If you will not use the card, or would prefer to have the cash, you can resell the card. There are several sites, such as PlasticJungle.com, CouponTrade.com and GiftCardGranny.com, serving as a marketplace to buy, sell or exchange virtual gift cards. Most cards sell at a 5% to 10% discount, or you may get as much as 80% to 90% back for selling. Some cards are worth more than others, and the price can vary between sites.
There are limitations on where the virtual card can be used. It can't be used on cruise lines, at ATMs or for recurring charges.



The "valid thru" date for a gift card is the date through which your physical plastic gift card or e-gift card number may be used. This date is required to process transactions at merchants that request an expiration date. Even if the "valid thru" date associated with a card has passed, its available balance remains unchanged and intact. To keep making purchases with your available balance after a card's "valid thru" date has passed, you may have to call customer service.
Keep the card number and four-digit card security code in a safe place. You will need these to check the balance or report it if it is lost or stolen. If your virtual card is stolen, you might get a replacement with the value equal to the available balance on the card at the time it was stolen.
Purchases made with virtual gift cards don't have the same protections as credit cards. Merchandise bought with the card is subject to the merchant's return policies. Purchases made with the virtual gift card are similar to those made with cash. You cannot stop payment or lodge a billing dispute on purchases made with the card. Any problems or disputes you have regarding a purchase should be addressed directly with the merchant.
Also see: 10 Best Gift Cards for Holiday Shopping >>
Bill Hardekopf is chief executive of
, which compares and rates more than 1,000 credit cards. He is the co-author of "The Credit Card Guidebook."