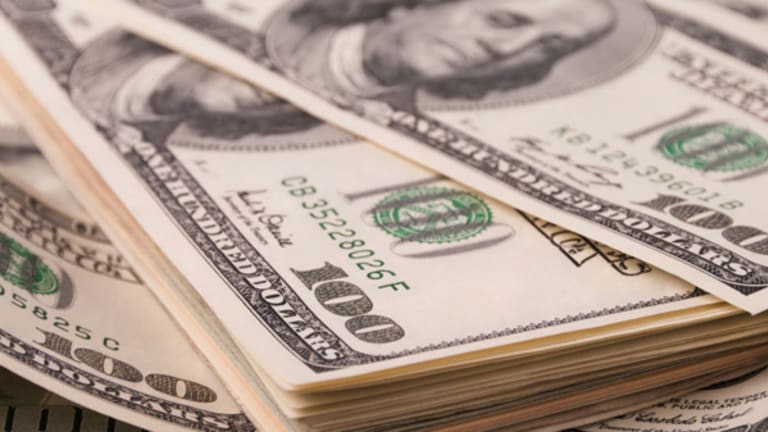 7 Best Cars For The Snow
Anybody with sense and a good set of snow tires can drive in the winter, but these cars do it in style.
STEAMBOAT SPRINGS, Colo. (TheStreet) -- When the snow's piling up and your fellow commuters are skidding over four lanes, what you're driving isn't nearly as important as what you're driving on.
With the Midwest still reeling from feet of snow that collapsed the roof of The Hubert H. Humphrey Metrodome in Minneapolis -- forcing the NFL's Minnesota Vikings and New York Giants to not only postpone their game but move it to
Ford
(F) - Get Report
Field in Detroit -- American drivers are dealing with wintry conditions well before the first day of the season. The problem for most sliding, snowbound drivers, however, isn't that they didn't trade in their
Honda
(HMC) - Get Report
Accord for a used Hummer before the first flakes fell, but that they're riding through blizzards on the same rubber that took them to the beach.
"We who live with 300 inches of snow annually from late November to late March know that the most important feature is traction," says Jay Meldrum, director of the winter driving school at Michigan Technological University's Keweenaw Research Center in Houghton, Mich. "Traction does not mean quick takeoffs like in dragsters, but traction for control in turns and braking; I run four winter snow tires on all my personal cars."
All-wheel drive and four-wheel drive is nice, ground clearance is great and little perks such as heated windshield washer nozzles help, but there's only one thing you can buy that all auto experts agree will make a white Christmas nothing to worry about: snow tires. They don't care what brand you buy, they don't care what kind of car you put them on, but auto experts who know anything at all about winter driving agree that the overwhelming majority of cars on the road today can handle Rocky Mountain snows, Midwest maelstroms and New England nor'easters if they have snow tires on all four wheels.
"The bottom line is that, with the right snow tires, any car is drivable in winter," says Mark Cox, director of the Bridgestone Winter Driving School in Steamboat Springs. "There used to be the idea that some of the performance cars were not suitable for winter use, but that's just not the case and we see all the time that if you replace those summer racing tires with winter tires, you can drive anything."
Cox proved this recently to a group of law-enforcement professionals who used his course in an attempt to prove pursuit vehicles such as Ford Mustangs and Chevrolet Camaros should be shelved during the winter in favor of SUVs. Cox put a police SUV, a Ford Crown Victoria cruiser and a high-performance pursuit vehicle on his snow- and ice-strewn track and not only was the SUV outpaced by its speedy stablemate, but the Crown Victoria couldn't come close to the sportier model's performance.
Joe DeMatio, an editor for
Automobile Magazine
who spends winters commuting through southeast Michigan, assiduously preaches the value of snow tires to average Americans who are "completely ignorant" of their benefits. While he's aware many drivers are put off by the extra $1,000 to $2,000 it costs to buy and maintain an extra set of wheels or tires, he also seems miffed that the same consumer base will splurge for an SUV with four-wheel drive. That drive system may dislodge an SUV from a snow pile more easily that a rear-wheel drive or front-wheel drive vehicle would. Without snow tires gripping the road, though, there's little that will help that vehicle's hulking mass stop once the driver hits the brakes.
"Especially early in the season when there's a big snow and you're driving up and down the freeway, invariably the vehicles you see on the side of the road or in ditches are SUVs much more than cars," DeMatio says. "SUVs tend to make people feel invincible because they have traction and ground clearance, but they don't stop any better and have a higher center of gravity, so they're easier to roll."
But what happens once you've put the snow tires, winter wipers and new battery to work? Is there any vehicle that can give snowbound drivers in Syracuse, N.Y., blizzard-mired commuters in Minneapolis and slopebound skiers in Aspen an edge on winter roads? Maybe.
TheStreet
found seven vehicles that handle snow as well as any old Toyota Tercel with winter tires and help their drivers feel a whole lot more comfortable and confident while doing so. You'll pay a premium for these cars. But there's more to subzero snow driving than better gripping over ice, from the more or less standard heated seats and steering wheels to the little-seen Toyota "crawl control" feature:
Volvo XC70 T6
MSRP:
$38,000
Buying a Volvo is already like driving an airliner's black box flight recorder, but this wagon's standard four-wheel anti-lock brakes, stability control, hill-descent control, front and rear fog lights, side positioning lights and heated rearview mirrors make it especially safe during the cold season. Never mind that lane-departure warning sensors and distance-alert cruise control are available as additional safety options: Winter travelers who buy into the $800 climate package get heated front and rear seats, heated windshield washer nozzles, headlight washers, rain-sensing wipers and a carbon-monoxide sensing indoor air quality system -- all for the price of xenon headlights. The Swedes know just a little about winter driving.
Subaru Outback
MSRP:
$30,000
Those 8.7 inches of ground clearance, all-wheel drive, stability control and four-wheel anti-lock brakes on all models come in pretty handy on an uphill driveway covered in snow, but the 3.6-liter premium version is kind enough to throw in a windshield wiper de-icer, heated side windows and heated front seats as standard items. Really sweet perks such as a battery warmer and engine block heater are extra.
Toyota Land Cruiser
MSRP:
$67,370
The Abominable Snow Monster has nothing on this winter beast. Full-time four-wheel drive with traction control, anti-roll-dynamic suspension, hill assist, fog lamps, wiper de-icer and heated side mirrors are all standard. Yeah, headlight cleaners and a rain-sensing windshield cost more, but Toyota makes up for it with standard Crawl Control -- a bad-weather cruise control that takes over the brakes and accelerator and maintains a slow, steady speed while the driver keeps both eyes on the road.
Volkswagen Touareg TDI
MSRP:
$47,950
The magic word for this winter-tough turbodiesel is "standard": As in standard all-wheel drive, stability control, ABS and 225 horsepower. As in standard heated front seats, side mirrors and wiper jets. As in standard rear defroster and rollover sensor system. The Touareg's ground clearance and drive system already made it a safe bet, but all the perks it throws in help it set the standard for winter-ready SUVs.
Porsche Cayenne Sport
MSRP:
$63,700
The 400 horsepower drivers expect from a Porsche, coupled with the ground clearance, all-wheel drive, hill-holding, anti-lock brakes and anti-slip regulation of a safe-handling SUV make the Cayenne a worthy holiday splurge. The standard front and rear fog lamps are nice for the snowy season, but should heated seats, windshield and steering wheel and thermally insulated glass really be optional in a German luxury car?
Land Rover Range Rover Sport Supercharged
MSRP:
$75,395
At this price, one would hope all-wheel drive, four-wheel anti-lock brakes, stability control and even hill-descent control would be standard. Thrown in just for kicks are an under-steer control that helps drivers adjust in the snow, Dynamic Response anti-roll technology and a climate-comfort package that includes heated front and rear seats, a heated steering wheel, heated windshield and heated windshield washer jets.
Audi A8
MSRP:
$74,500
Besides the standard all-wheel drive, stability control, anti-lock brakes and other features its competitors offer winter drivers, the A8 gets a bit stingy with its cold-weather add-ons. Heated front seats, heated windshield washers and heated, high-pressure, retractable headlight-washer nozzles, rear fog lights, adjustable-range xenon headlights and rain-sensing wipers are all standard. Heated rear seats, heated multifunction steering wheel and a "ski sack" that goes from the back seat into the trunk, however, are simply too much for Audi to just give away.
-- Written by Jason Notte in Boston.
>To contact the writer of this article, click here:
Jason Notte
.
>To follow the writer on Twitter, go to
.
>To submit a news tip, send an email to:
.
RELATED STORIES:
>>Hot Sites For Online Holiday Shopping
>>5 Best Gift Cards For Early Holiday Shopping
>>Credit Cards That Pay For Holiday Shopping
Jason Notte is a reporter for TheStreet.com. His writing has appeared in The New York Times, The Huffington Post, Esquire.com, Time Out New York, the Boston Herald, The Boston Phoenix, Metro newspaper and the Colorado Springs Independent.