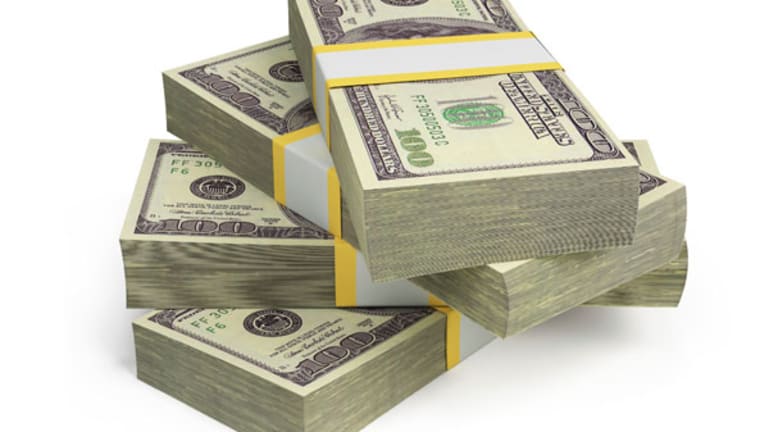 6 Holiday Traditions Fading Into Obscurity
Tinsel, fake snow and the office Christmas party are just some of the holiday fixtures on their way out.
BOSTON (MainStreet) -- Like a faded candy cane lawn decoration, a flaking glass ornament or an old Tickle-Me-Elmo with a corroded battery at its core, some holiday favorites are increasingly forgotten with each passing season.
This isn't terribly surprising considering how seldom holiday sentiment spreads to the inanimate objects of holiday shoppers' fickle affections. Annual spending on Christmas decorations jumped from $55 per person in 2004 to an estimated $68 this year, according to the National Retail Federation. When the percentage of shoppers buying ornaments, garlands and other bits of seasonal decor fell from 71.2% in 2007 to just 64.4% in 2009, it seemed to shock retailers and retail observers that shoppers would actually hang on to decorations and
use them more than once.
Sometimes, however, the bloom just falls from the poinsettia as the culture shifts its gaze to newer, prettier things.
ABC
(DIS) - Get Report
found this out the hard way last year when the halting and didactic dialogue, mid-20th Century animation and overlong run time of
A Charlie Brown Christmas
not only came in behind an episode of
Glee
and lost more than 800,000 viewers in its second half-hour, but dropped more than 30% of its audience from the year before.
Even the holidays themselves don't have as much juice as they once did. Roughly 91% of Americans told the NRF they'd be celebrating winter holidays this year, down from 93.6% in 2008. Of those revelers, 90.5% are celebrating Christmas. That may seem like a lot, but it's a more than six percentage point downtick from the 96.1% of holiday observers who celebrated Christmas in 2004.
Even holiday shopping mainstays are feeling the encroaching humbuggery. Department stores such as
Macy's
(M) - Get Report
and
J.C. Penney
(JCP) - Get Report
have seen the nearly 62% of all holiday shoppers who visited their decked halls in 2006 drop to 57% this year. Their low-priced competitors fare little better as the 77% of holiday shoppers who visited
Target
(TGT) - Get Report
,
Wal-Mart
(WMT) - Get Report
,
Kohl's
(KSS) - Get Report
and other discount stores in 2004 has dwindled to 66% as window displays and garland-ensconced floorspace lose ground to living room laptop and tablet screens or smartphone-aided commuter shopping.
With so much of seasons past slipping into nostalgia, we went digging through the attic and found five former holiday fixtures being slowly relegated to oblivion. Once considered staples on par with the tree and dinner with all the trimmings, they're becoming as forgotten as last night's eggnog:
The office holiday party
The days of Sterling Cooper Price or even OfficeParty.com startups are over and most offices are lucky if the folks in the front office throw a cheese tray and some
Cokes
(KO) - Get Report
in the conference room, never mind booze-soaked holiday parties with executive assistant piggyback races and posteriors pressed against the copy machine glass.
Nearly 70% of all U.S. offices plan to hold holiday parties this year, according to a survey from staffing firm Challenger, Gray & Christmas. That's down markedly from the 90% of firms that let loose in pre-recession 2007, but hides a bit of holiday cheer for the 95% of office parties that will have the same budget for their events as they did a year ago.
"The economy is not improving as fast as many had hoped," says John A. Challenger, chief executive of Challenger, Gray & Christmas. "Yet, despite the less-than-celebratory business conditions, the majority of companies refuse to abandon the year-end holiday party."
Recent economic uncertainty has taken many companies out of the partying mood. Outplacement firm Amrop Battalia Winston notes that the percentage of companies hosting holiday parties has been sliding steadily since hitting 81% during the 2008 and 2009 recession years and 79% during last year's supposed recovery. Cash-strapped companies looking to avoid party-related lawsuits have turned into teetotalers and cut boozy office bashes from 90% of all parties in 2000 to 79% last year, according to Amrop Battalia Winston's figures.
Challenger, Gray & Christmas says even more companies signaled last call for holiday booze this year, with little more than 50% saying they'll be serving something harder than cocoa at their parties. It's just one item on companies' cost-cutting party wish lists that also include limiting parties to employees only (53% of all companies), holding parties during the workday (55%) and holding parties on company premises (30%).
Tinsel
In the mid-20th century, Christmas trees weren't needle-laden conifers that represented a bit of nature right in your living room, but a plantlike form encased in an aluminum shell.
Tinsel dates back to 17th century Germany, when little strands of silver were used to make trees sparkle from the light of flickering candles attached to it. Covering a tree with silver wasn't the cheapest decorating solution in the world, so tinsel was usually reserved for folks with enough coin to throw away precious metals every year.
That all changed as cheaper materials were introduced in the early 20th century. The good news was that boxes of tinsel became ubiquitous and could turn any tree into a sparkling crystal centerpiece. The bad news? Some of that tinsel was
that helped it hang better on tree branches, but also exposed generations of children to lead poisoning and brain defects.
The aluminized paper that followed was slightly safer and far more ubiquitous, but had the nasty habit of catching fire when it came into contact with the high-wattage C6 lights of the time. By the time the tinsel formula switched to the far less flammable polyvinyl chloride, tastes had changed and a buying public tired of constant hazards such as poisoning, fire and pet intestinal blockage had moved on. Though still used in some homes today, tinsel has become as obscure of a shimmery holiday item as one of its mid-century contemporaries ...
Aluminum trees
It was the 1950s: Cars were made with winglike fins and fake rocket taillights, "Googie" architecture made cut-rate hotels look like apartments from
The Jetsons
and Sputnik was still hurtling its little four-pronged self through orbit.
It was the Space Age, and even the tried-and-true had to be cast aside for something far more futuristic. During the late '50s, production of $25 Christmas trees with foil branches and aluminum needles soared as homeowners loved the efficiency of a tree with no needles to sweep and baby boomers with visions of a far-out rocket-powered future in their heads could stare at the gleaming metallic wonder in their living rooms.
Trees were pink, blue, silver or whatever color the color-wheel projector below shone on them. The best part was that the tree, the ornaments, the stand and all the other accessories could be placed in one box and packed away tidily until the next holiday season.
Unfortunately, pop art's holiday answer to the pink flamingo was imperiled by a tiny bald cartoon character and his blanket-toting, Bible-quoting friend. When Charles Schultz's
A Charlie Brown Christmas
mocked gaudy pink aluminum trees as hollow, soulless totems to commercialism and made a tattered natural tree branch into a national folk hero and the embodiment of Christmas Spirit, it signaled disaster for aluminum tree sales. The war and civil strife that ended the decade would do little to help the aluminum tree's ostentatious, artificial image.
The final silvery straw came in the 1974, when price controls on aluminum were lifted and its cost per ounce nearly doubled, according to U.S. Geological Survey numbers. Aluminum adherents will argue that the trees are undergoing a renaissance and that aluminum models are fetching thousands of dollars on
eBay
(EBAY) - Get Report
. We'll remember that when we're stuck in traffic this weekend behind 30 cars with blue spruce strapped to their roofs.
High-wattage lights
Go out shopping for Christmas lights this season and you'll come across mini lights, LED lights, C7 big-bulb lights and C9 bigger-bulb lights.
What you won't find is grandma and grandpa's C6 lights, with good reason. Those C6 bulbs were bright, lovely and festive, but insanely hot. In the words of the folks at FamilyChristmasOnline, they "got hot enough to set fire to anything combustible if left in contact long enough." When the paint chipped off of these bulbs, as it tended to do frequently, they let loose a glaring white light that not only overwhelmed the color of the rest of the bulb, but would singe anything it came into contact with.
These bulbs eventually gave way to the cooler-burning C7 bulbs that looked just as lovely, but also burned fairly hot. Manufacturers still advise turning them on their bases so their bulbs don't come in contact with a tree's needles and set it ablaze. The large C9 lights are just bad news for indoor use altogether and best kept outside.
All of these varieties started to take a backseat during the 1970s when smaller, cooler and more energy-efficient mini lights came into vogue. They're still a pain to fix if a bulb goes out in a strand, but a 50-foot string costs just $1.38 to operate for 300 hours, compared with $8 for a C7 strand of the same size, according to
Consumer Reports
.
The biggest threat to the big, hot bulbs, however, is LED technology. While more expensive in stores than their incandescent brethren, LED lights burn for more than 4,000 hours compared with less than 2,000 for standard bulbs, cost 14 cents to operate a 50-foot string for 300 hours compared with $8 for C7s and $11 for C9s, going by
Consumer Reports
figures. Incandescent bulbs may be brighter, but the cooler-burning LEDs give owners a better shot of preventing one of the 300 fires and 14 fire-related deaths caused by Christmas lights on average each year.
Even worse for the big bulbs, the LEDs even come in faux C6, C7 and C9 styles, reducing those original firestarter bulbs to dangerous relics.
Spray cans of fake snow
It probably seemed like a fun idea at the time, but hindsight makes us wonder why this wasn't doomed from the start.
Unlike tinsel or cigarette-lighter hot Christmas lights, the fake snow of the 1930s through World War II never had to worry about being considered a fire hazard. That's largely because the fake snow popularized by
The Wizard of Oz
and Bing Crosby's
Holiday Inn
was made of flame-retardant
asbestos
. Yep, nothing like a little mesothelioma to brighten up the holiday.
Even when asbestos was taken out of the mix, changing attitudes toward aerosols and some municipalities' refusal to recycle Christmas trees coated in the stuff put the squeeze on spray cans of the stuff. Now exiled to certain craft stores and eBay, aerosol cans of fake snow exist on the fringes of holiday decor.
A quick look at the remaining cans' warnings about flammability and potential death from swallowing any of the sprayed snow makes it very clear why today's decorators prefer just-add-water packets of super absorbent polymer to the spray cans of Christmas past.
It's A Wonderful Life
For generations of Americans,
A Christmas Story
wasn't the holiday movie that seemed to be on every day leading up to Christmas.
Director Frank Capra's 1946 classic
It's A Wonderful Life
and its tale of working stiff George Bailey and his nagging need to put others before himself was aired ad infinitum during the late 1970s and 1980s after a clerical error let the film's copyright lapse and slipped it into the public domain. Local stations still paid royalties on it, as it was based on Phillip Van Doren Stern's short story
The Greatest Gift
, but were given a deep discount as the images themselves were no longer owned by anyone.
All things considered, it really wasn't so bad. An entire generation grew up knowing how to give a housewarming gift after George and his wife Mary gave poor bar owner Giuseppe Martini bread, salt and wine to go with his new Building and Loan-financed home. It learned to always double-check your pockets during trips to the bank after Uncle Billy loses an $8,000 deposit. Most importantly, it learned that some holiday traditions are worth sharing as often as possible.
Until they aren't.
Republic Pictures heard just about enough of America singing
Auld Lang Syne
and weeping every year without anyone getting a cut of it and enforced its claim on the film's copyright in 1993. That copyright went to Paramount and after sprawling parent company
Viacom
(VIA.B)
bought Republic in 1998.
Since the copyright clampdown, former
GE
(GE) - Get Report
holding and recent
Comcast
(CMCSA) - Get Report
subsidiary NBC has held the broadcast license on the film and been particularly stingy about it.
It's A Wonderful Life
now airs only twice a year: Once on Christmas Eve and, this year, on Saturday, Dec. 3.
For Gen Xers, there'll always be the memory of ever-present Jimmy Stewart and his sentimental, schmaltzy moral victory over evil bank manager Henry Potter. For the generations that have come since, there's this: George never gets to travel, doesn't kill himself after the angel shows him his life story,
goes running like a madman through Bedford Falls, is greeted by anyone who's ever meant something to him in the film, given loads of money, toasted by his war hero brother as "the richest man in town" and told by the most gratingly precocious child actress in history that her teacher says every time a bell rings an angel gets its wings
.
Oops, spoiler alert. Merry Christmas, Viacom and NBC!
-- Written by Jason Notte in Boston.
>To contact the writer of this article, click here:
Jason Notte
.
RELATED STORIES:
>>The 5 Best Rewards Cards for Holiday Shopping
>>10 Songs You Won't Hear On Holiday Radio
Jason Notte is a reporter for TheStreet. His writing has appeared in The New York Times, The Huffington Post, Esquire.com, Time Out New York, the Boston Herald, the Boston Phoenix, the Metro newspaper and the Colorado Springs Independent. He previously served as the political and global affairs editor for Metro U.S., layout editor for Boston Now, assistant news editor for the Herald News of West Paterson, N.J., editor of Go Out! Magazine in Hoboken, N.J., and copy editor and lifestyle editor at the Jersey Journal in Jersey City, N.J.