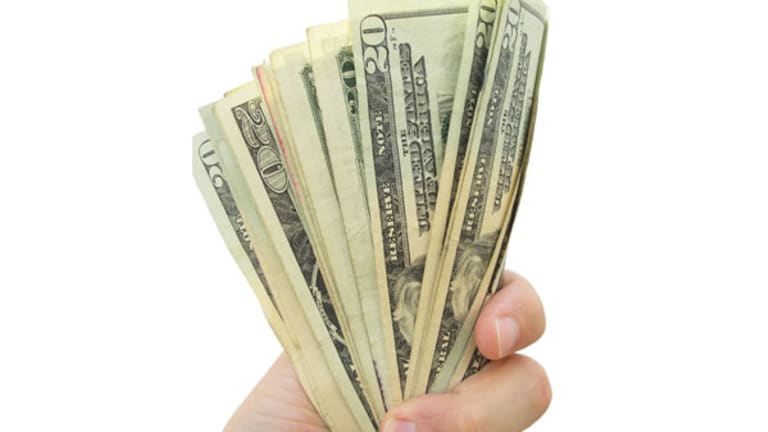 5 Worst Cities for Cheapskates
If your idea of a good time is clipping coupons, here are five towns where you won't fit in.
BOSTON (
) -- If the idea of paying $2,500 a month for apartment rent or $60 for a salon haircut gives you chest pains, here's a look at five U.S. cities to stay away from.
"These are all glamour spots -- people have to make a value judgment that it's worth the cost to live there," says Dean Frutiger of the Council for Community and Economic Research, which recently analyzed some 300 U.S. locales for its sixth-annual
Cost of Living Index
.
studied each community's average price for a weighted basket of 56 goods and services, from potato chips to dental appointments.
Frutiger says researchers found that America's most-expensive cities all have stratospheric mortgage or rental costs, which account for 27% of the study's index. "Housing prices
in super-expensive cities are just outrageous," he says.
Keep reading for a rundown of the costliest communities in CCER's latest rankings.
Price figures refer to each community's average living expenses last year. Median home values reflect estimated housing prices compiled by market tracker
Zillow
(Z) - Get Zillow Group, Inc. Class C Report
for all houses, condos and co-ops in a given area (including those not for sale) as of March 13.
Fifth-costliest U.S. locale: San Jose, Calif.
Cost of living:
53.4% above U.S. average
Do you know the way to San Jose? It probably involves a stop at your bank for money.
Silicon Valley's unofficial capital has placed fifth or sixth among America's most-expensive cities every year since CCER began releasing its annual list in 2008.
That's mostly because San Jose housing costs 163.9% above the U.S. average. Zillow estimates the median San Jose home is worth $567,700, up 18.9% in just the past year.
CCER also found that San Jose utilities run 26.6% above average, while groceries cost 21.4% more than most U.S. households pay. Similarly, health care runs 18.2% ahead of average, while transportation is 11.4% more than usual.
If that's not enough to turn you off from moving there, Zillow has some
3,400 San Jose-area properties listed for sale
.
Fourth-costliest U.S. locale: San Francisco
Cost of living:
63.4% above U.S. average
San Francisco has always placed near the top in CCER's annual rankings, thanks primarily to housing costs that are higher than your average Haight-Ashbury hippie.
Researchers found that residents in the City by the Bay pay 195% above the U.S. average for housing, while Zillow calculates that the typical San Francisco home costs $762,200. That's up 16.3% over the past 12 months. (You can find some 1,600 Bay Area properties
.)
CCER also says San Francisco groceries cost 21.4% above the U.S. average, while health care runs 14.7% more than typical. Transportation is also 10.3% higher than normal -- but surprisingly, utilities cost 4.5% below the national average.
Third-costliest U.S. locale: Honolulu
Cost of living:
67% above U.S. average
Be prepared to say aloha to high prices if you move to Hawaii's capital, as Honolulu has placed No. 3 in CCER's cost-of-living rankings in every year that the group has done its study.
The city's housing runs 149.2% above the U.S. average because of high demand and limited land. Zillow values Honolulu's median residence at $536,500, up 7.5% in the past year. (The site lists some
1,700 Honolulu properties for sale
.)
Groceries also cost 58.1% above average -- the highest for any city CCER surveyed -- because Honolulu imports much of its food from the mainland.
Similarly, utilities run 67.6% higher than average, trailing only Fairbanks and Juneau, Alaska. Honolulu transportation also costs 27.8% above average, while health care is 16.7% higher than what the typical U.S. household pays.
"Honolulu is just an expensive place across the board," Frutiger says.
Second-costliest U.S. locale: Brooklyn
Cost of living:
78.6% above U.S. average
Once a working-class area across the East River from Manhattan, Brooklyn has placed No. 2 on CCER's most-expensive-cities list for four years running.
"Brooklyn has become trendy, and the cost of living has skyrocketed as a result," Frutiger says.
CCER found that Brooklyn housing costs 242.6% above U.S. average, with Zillow (which lists some
11,400 Brooklyn-area properties for sale
) estimating the typical residence there runs $532,600. That's a 9.3% increase in just 12 months.
Brooklyn groceries also cost 27.8% higher than the national average, while utilities are 24.7% more than what the typical American household pays. Health care likewise costs 11.4% above average and transportation runs 6.1% higher than usual.
Costliest U.S. locale: Manhattan
Cost of living:
125.4% above U.S. average
New York City's most-desirable borough is so popular that the cost of living there is more than twice the U.S. average.
Manhattan costs so much primarily because its housing is by far America's most expensive -- 354.5% above U.S. average. Zillow calculates that a median residence there costs $1.03 million, up 3.8% in a year.
Manhattanites also face 49.7% above-average prices for groceries -- second only to what Honolulu residents pay. Additionally, people who live in Manhattan have big bills for health care (29.6% above average), utilities (28.9% higher than typical) and transportation (23.6% beyond what the average U.S. household pays).
"Everyone and his brother who likes urban environments wants to live in Manhattan," Frutiger says. "They love to live there no matter what it costs."
If you're one of Manhattan's fans, Zillow lists about
8,700 properties for sale there
.