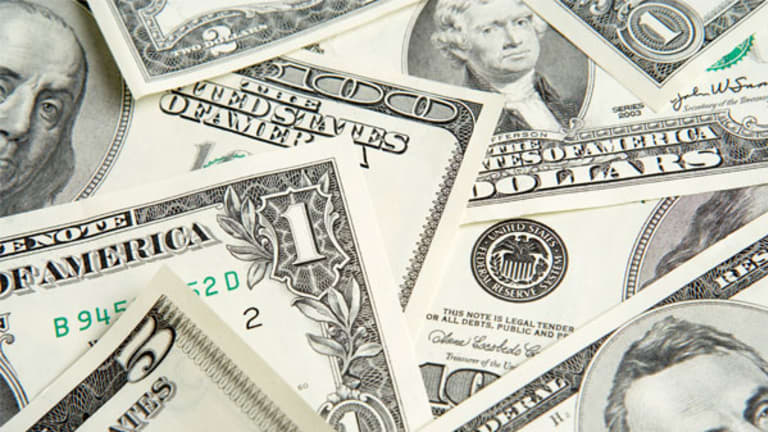 5 Workplace Trends to Be Ready for in 2013
Next year could be the year of the freelancer -- a telecommuting, self-insured freelancer corporations love.
NEW YORK (
) -- What will drive the U.S. workplace as the calendar flips over to 2013 in a few weeks?
These workplace trends are the fastest moving and have the best chance of sustainability:
Online entrepreneurs will change the corporate culture.
The Web-based staffing service Elance is already
calling 2013
"the year of the freelancer." And why not? The Mountain View, Calif.-based firm says online freelancing should double next year. "The staffing industry is ripe for disruption and the fundamental drivers of online work's growth -- instant access to high-quality talent, speed of hiring and cost savings -- align with business needs of all sizes," explains Fabio Rosati, chief executive at Elance. "When you pair the category's fundamentals with recent trends were seeing, it's clear that online work is primed for explosive growth." Look for the most robust growth in online, sole-proprietor staffing in the legal and accounting sectors, Elance says.
More college graduates will bypass the traditional corporate job market.
That is, if there is a corporate job market for recent graduates. Elance says 25% of graduating college students will forgo the full-time employment market and go to work for themselves. The firm says these lone wolves will set up shop online and aim for a "stable living" as they examine their career options out of school. The amount of millennial freelancers jumped to 47% from 26% this year, the firm says.
Obamacare will move workers out of the corporate sector.
Another potential blow to the corporate sector is health care reform. If health care becomes more affordable for independent contractors, that's one less reason to work for corporations -- many of which are cutting back on health insurance and pushing staffers to join government-run health care exchanges. As independent contractors pay for their own health care, that makes them more attractive to corporations, which get the talent without the added expense of paying their health insurance.
Telecommuting will flourish.
Working from home will increasingly become the norm for more full-time corporate employees.
, a San Francisco-based career coach, says companies view telecommuting as a potential belt-tightening move that will also make those firms more attractive to workers -- who save big bucks in gas and tolls from telecommuting.
The government and health care job markets will intensify.
Nemko says the current political climate, which he describes as "leftward ho," should open up plenty of opportunities for jobs in the federal government, especially in the intelligence community, which needs top-flight talent overseas. He says another sector -- health care -- should see an uptick in demand for workers as Obamacare makes its way into the corporate sector. His reasoning? With 40 million previously uninsured Americans covered by health care, and no discernable rise in health care staffing to meet that demand in 2012, the sector will need
more workers
as government-managed health care strides into the spotlight.
Of course, these predictions, not guarantees. But look for all of the above to gain higher visibility in 2013, affecting the U.S. workplace and maybe even your own career.