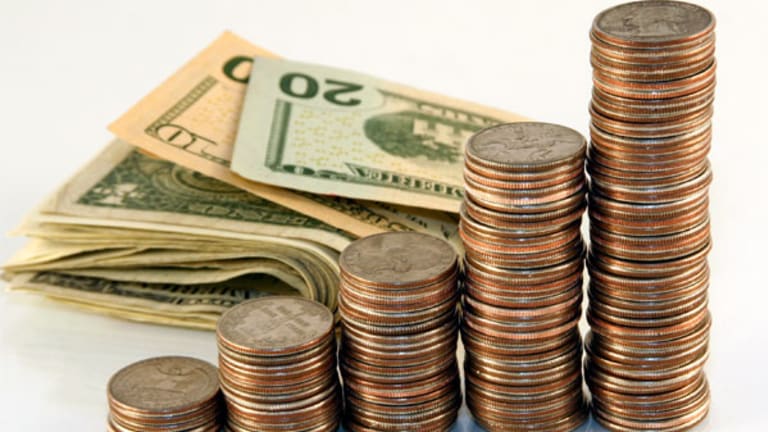 5 Ways Your Intern Can Make You Money This Summer
Interns don't have to be a burden. Put them to work in the right ways and they'll enhance your bottom line.
NEW YORK (
) -- If your company offers internships for college students or recent grads, you know how much time and energy goes into providing a vibrant, structured work experience.
From the initial tutorial on company culture and performance expectations to the teaching of best practices for each task, interns are a huge investment for full-time staffers.
Thankfully, a well-trained intern can be an asset to any company, helping boost the bottom line with fresh ideas and an eager can-do attitude. We checked in with experts to find the five best ways interns can pitch in this summer and earn their keep.
1. Have them clean out databases and set up a file-sharing system.
Many interns, because of their digital prowess, can easily set up systems for collaboration and sharing data, says Nancy A. Shenker, author of
Don't Hook Up With the Dude in the Next Cube: 200+ Career Secrets for 20-Somethings
.
"In the short time our intern has been on board, I've spent a lot less time looking for stuff," says Shenker of her own experience with a younger part-timer.
Shenker says interns can be an asset cleaning up company databases and getting rid of outdated files -- just don't forget to make sure your full-time staffers have a firm grasp on what's happening before the intern heads back to college.
If your interns should discover some treasures while they're exploring old files, Chuck Pappalardo, managing director of executive search firm
Trilogy Search
, says they should be put to work on bigger projects.
"Research is a critical component of business today and a skill set that most students have honed," Pappalardo says. "In addition to uncovering information, an intern can develop creative ways to visually present the data."
2. Have them conduct and serve as research for your target market.
In many cases, interns in their late teens and early twenties are part of a demographic companies want to target. If your company sells clothing, makes technology or has a presence in the digital space, interns can be a real asset when it comes to product development, says Jason Henham, managing director of
Slate Consulting
, a small business consultancy.
"If interns form part of the company's target market, take advantage of the intern's network of potential customers by allowing them to use the product, share information on it or provide direct feedback on improving it and customer service surrounding it," Henham says.
Companies could also benefit from using interns to conduct research that results in direct contact with buyers from the target market, he adds.
"For example, interns can administer surveys or conduct interviews with people from the target market and compile the results, leading to a white paper that can be shared with the market."
3. Ask them to fill-in for the receptionist.
Although this may sound like a menial task, Tyler Barnett, president of publicity firm
TBPR
in Beverly Hills, Calif., says his interns gain much-needed practice on the phones, which is a crucial skill to bring to most workplaces.
"We have our interns answer phones and handle office manager duties in addition to their PR work," he says. "This not only cuts out the cost of a receptionist, but allows interns to practice interacting with clients and customer."
Barnett says he finds that interns are typically "friendly, outgoing and excited."
This resonates in their voices when they answer the phones, and gives off a great impression to our clients and colleagues," he says. "Clients love chatting with interns over a receptionist because the interns usually know exactly what's going on with their campaign."
4. Give them the keys to social media.
"Generation Y is celebrated for their tech-savvy, highly collaborative nature, optimism and social consciousness," says
TheLadders
job search expert Amanda Augustine. "Consider utilizing your interns to expand or improve your social media efforts by managing your social media channels or exploring new channels to use such as
Vine
,
Pinterest
and
Facebook
(FB) - Get Free Report
."
Because social media is an essential part of all company strategies, your interns will be learning skills that can translate to any full-time job, says executive coach Karen Elizaga, owner of executive coaching firm
Forward Options
.
"They can also create graphics, video or slide presentations to use" on Facebook, Instagram or
Twitter
, says Elizaga, and those can be used in their professional portfolio.
If there are social media platforms your company has yet to break into, interns are a great place to start, says Michelle Benjamin, CEO and founder of workforce solutions company
Benjamin Enterprises
.
"Whether it is insight on which social media platforms your company should be using, or reviewing your website pages on different mobile devices for compatibility, use your intern and the tools they use on a regular basis to your advantage," she says.
5. Keep up with your competitors
Since it's always good to be current with what's going on outside the four walls of your own company, Elizaga says interns are the perfect choice to research relevant blogs and thought leaders in your industry and provide regular updates.
Nathan Parcells, co-founder and CMO of
InternMatch
, an online platform that matches students with internships, says it's difficult for full-time employees to find the time to stay abreast of what's going on in the industry.
"It's hard to find time in your day to keep tabs on what your competitors are doing," Parcells says. "Allow your interns to generate competitor reports and point out areas in which you could be improving."
Staying afloat in your industry means being on top of the latest trends, he explains. Interns can be in charge of creating a "daily trend report" to keep up with your ever-changing industry.