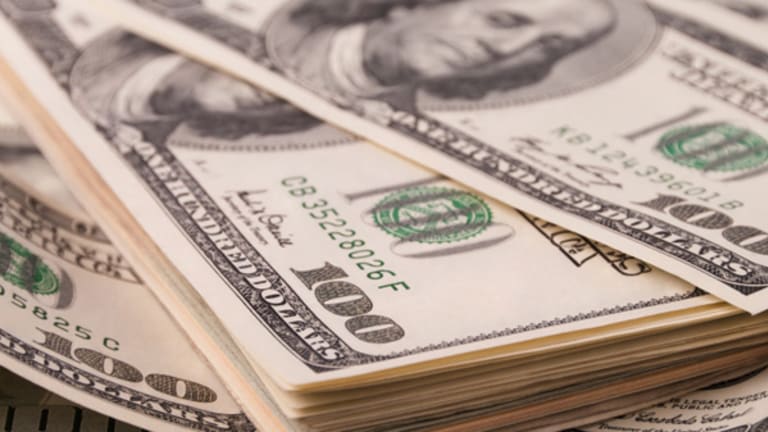 5 Ways to Stay Safe From ID Thieves, Fraud on Cyber Monday
Bigger cash payouts on key holidays attracts a criminal element, and Cyber Monday is big enough for concern.
NEW YORK (
) --
Cyber Monday
has a ways to go before it measures up to its book-ended big brother, Black Friday.
But it's moving up fast, and that should lead to more safety concerns over identity theft and online scams among technology consumers.
According to IBISWorld
, Cyber Monday pulls in 15% of the revenues of Black Friday. But this year, it should grow by 13.1% compared with last year to bring in $1.8 billion -- the biggest technology day on the calendar for U.S. retailers.
"The $1.8 billion shopping day has increasingly made its way to the top of shoppers' preferences for its plethora of online deals and free shipping promotions," IBISWord says. "This year will be no exception, as Cyber Monday outpaces growth during the remainder of the holiday shopping weekend."
Growth is great, but like ants to a picnic, bigger cash payouts on key holidays attracts a criminal element, many of whom have spent the year crafting ways of separating technology consumers from their money on Cyber Monday.
Many of those consumers will be shopping online, and that raises the risk of cyber fraud, says the East Greenbush, N.Y.,
.
Also see: 5 Ways ID Thieves Target You at the Holidays>>
CIS says that more holiday shoppers will shop online on Cyber Monday than go shopping at bricks-and-mortar stores this year. Consumers using mobile payments via smartphones and tablets will account for $10 billion in sales during this year's holiday season.
"Whether you'll be conducting transactions from your desktop, laptop or mobile device, there are many tips you can implement that will help protect you from identity theft, phishing scams and other malicious activity, not only on Cyber Monday, but throughout the year," says William Pelgrin, CIS president and CEO.
CIS advises these steps:
Build a firewall.
 Make sure to use different passwords on your various banking and credit card accounts. That reduces the odds of getting wiped out by an online fraud artist, CIS says. Also, install anti-virus and anti-spying software on all of your mobile payment and computer devices.
a useful review of mobile phone anti-theft apps.
Watch for fake apps.
 Cyber thieves know we love mobile apps and often "plant" bogus apps that exist only to siphon off all of personal financial data. "Every time you download an app you open yourself to potential vulnerabilities, so research those you plan to download to verify their legitimacy," CIS says. "Update all apps when notified and disable Bluetooth and Near Field Communications when not in use to reduce the risk of your data, such as a credit card number, being intercepted by a nearby device."
Also see: More Thanksgiving Shopping, Less Thanksgiving Dinner>>
Double-check your retailers.
 Trust but verify when it comes to shopping online. Only use retailers you know, and if you have doubts, contact the
or
to check for consumer fraud complaints.
Watch out for the "S."
 CIS advises not hitting any "buy" tabs unless you see a website address that begins with "https." According to the security firm, "the "s" stands for secure and indicates that communication with the webpage is encrypted. A padlock or key icon in the browser's status bar is another indicator.
Use credit when shopping online.
 If you use a debit card to make online purchases, know that they're not covered under the Fair Credit Billing Act if something goes awry. Credit cards, though, are covered under the statute. Use credit cards to buy goods and services online.
CIS also advises avoiding pop-window advertisements -- a favorite gambit among cyber-crooks -- and not using public computers or public Wi-Fi access to make any holiday purchases. "Criminals may be intercepting traffic on public wireless networks to steal credit card numbers and other sensitive information," CIS says. "Care should be taken that the settings on your computer or device prevent it from automatically connecting to Wi-Fi hotspots."
There's no reason you can't plug in and start looking for online deals on Cyber-Monday.
Just don't do so until you're armed and ready against aggressive cyber-criminals, who love Cyber Monday just as much as the most ardent technology enthusiast.