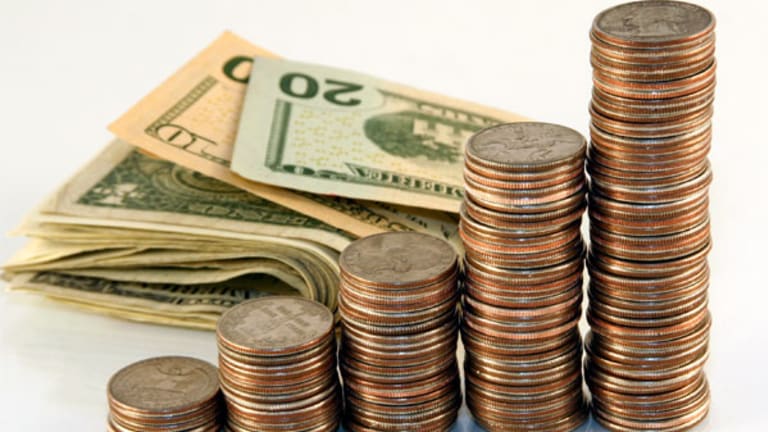 5 Ways to Save on Health Care
Health care costs are up 4% since last year, but consumers do have some control over what they spend.
NEW YORK (
) -- Americans are habitually unhappy about their health care options, and the data bear that sentiment out.
According to Deloitte and its
2012 Survey of Health Care Consumers
, U.S. consumers are an unhappy lot when it comes to health care services. Deloitte says only 22% of consumers like their health care, while 50% of the 4,000 consumers surveyed say 50% of their health care money is "wasted."
That doesn't sit well with consumers, who already face higher health care costs on an annual basis. The Kaiser Family Foundation reports that annual premiums for employer-sponsored health plans have risen by 4% from last year, to $15,745. Of that amount, consumers are on the hook for $4,316 for their own health care costs.
"In terms of employee insurance costs, this year's 4% increase qualifies as a good year, but it still takes a growing bite out of middle-class workers' wages, which have been flat or falling in real terms," Kaiser President and CEO Drew Altman notes.
But health care consumers do have some leverage in controlling rising health care prices. They can take matters into their own hands, to a significant extent, and curb their health care costs in the process.
Where to begin?
, a Phoenix, Ariz., nonprofit credit counseling firm, has some specific tips to cut consumer health care costs and reduce some of that sticker shock afflicting so many Americans.
"Medical costs are among the biggest budget busters, especially when health issues are unexpected," offers Mike Sullivan, director of education for the firm. "While some bills can't be prevented, you may be surprised that you can drastically cut your overall health care expenses by questioning, negotiating and shopping around."
Let's take a look at five of the best tips on Take Charge America's menu:
Live lean and clean. TCA points out that health care costs for obese Americans are 42% higher than those with what the firm calls a "normal weight." In addition, it costs 18% more for health care insurance for smokers. Cut back on fatty foods and tobacco and cut costs in both areas.
Get ahead of the curve. Even an annual "wellness" visit to your doctor can prevent illness and keep costs down. "Preventive care is crucial for keeping health care costs down over time, and many insurance plans now provide preventive-care screenings without charging deductibles and copays. Annual well-visits give your doctor an opportunity to provide necessary medical advice and identify health concerns before they become major issues," the firm says
Stay In the network. Use your health care package wisely. One of the best ways to do just that is to opt for an in-network medical care provider, specifically for family doctors, specialists, and lab work.
Pick Your spots. If you're hurt or fall ill after regular business hours, by all means seek quality health care. But choose wisely. TCA says you can save "hundreds of dollars" by treatment at a local medical clinic over a hospital emergency room.
Manipulate Your Deductible. If you're approaching deductible limits on your health care plan, go "all in" and pencil in needed medical care such as check-ups, blood work or medical procedures. Since your new deductible does not start until the new year, you'll save big bucks by scheduling those visits ASAP.