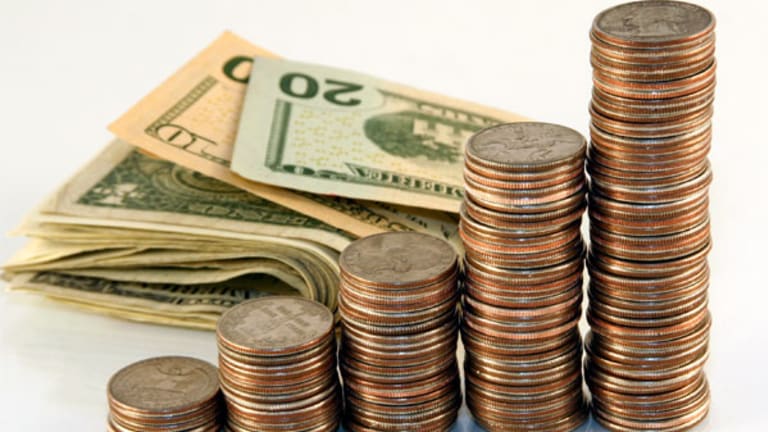 Publish date:
5 Ways to Keep Your Budget on Black Friday Weekend
Shopping online and aiming for free shipping are good ways to start saving on your holiday season shopping.
Shopping online and aiming for free shipping are good ways to start saving on your holiday season shopping.
NEW YORK (TheStreet) More than 140 million Americans are stretching their quads and flashing their credit cards in anticipation of a holiday shopping spree this Thanksgiving weekend, according to the National Retail Federation.
But Americans seem determined to pull out all the stops on saving money where they can, even as they hit the stores, malls and online shopping sites.
Savvy shoppers know that the biggest shopping weekend of the year means even bigger savings, and those with specific gifts to buy will definitely be out and about or online over the holiday weekend, Prosper Consumer Insights director Pam Goodfellow says. (Prosper ran the holiday shopping numbers for the NRF.) Though most will adhere to a very strict budget and will make thoughtful decisions about the gifts they purchase, its evident that Americans are in the holiday spirit, despite their cautious approach to spending.
Also see: Consumers Likely Won't Stick to Holiday Shopping Budget>>
How can shoppers be sure to stay within those budgets?
Here are some last-minute holiday budget tips from the Tax Defense Network:
Shop online. Consumers can leverage existing tax laws to cut their holiday spending tab. Since there is no nationwide Internet sales tax for now buying gifts and goods online can save you on sales taxes, the firm says.
Aim for free shipping. Mark Dec. 17 on your shopping calendar and pop the date into your budget app. Thats Free Shipping Day, when 1,000 U.S. retailers will offer guaranteed free delivery by Dec. 24. Shipping costs are at the top of the list of reasons why online shoppers abandon their shopping carts, but getting goods shipped for free can those costs this holiday season.
Also see: 5 Ways to Stay Safe From ID Thieves, Fraud on Cyber Monday>>
Drive for lower sales tax. If you live near a state with a lower sales tax and youre buying big-ticket items, a trip across the border may be worth the trouble.
When making large purchases, a lower sales rate will help you keep some money in your pocket and make the drive out of state worth it, says the Tax Defense Network. Delaware, Oregon, New Hampshire, Montana and Alaska have no sales tax at all, while other states, like New Jersey, Minnesota, and Vermont, have no sales tax on clothing.
Target rewards points. If you plan on using your credit card for holiday purchases, opt for a card with the best rewards (or cash back) programs. Double-check your cards benefits online to make sure you are taking advantage of all the benefits they have to offer, the company advises.
Convenience checks arent so convenient. Often at this time of year, credit card firms stick so-called convenience checks into your statement or offer them online. Avoid these like the plague. Convenience checks are burdened with onerous interest rate charges, and many come with a fee of up to 4% on the total amount you use from the checks.