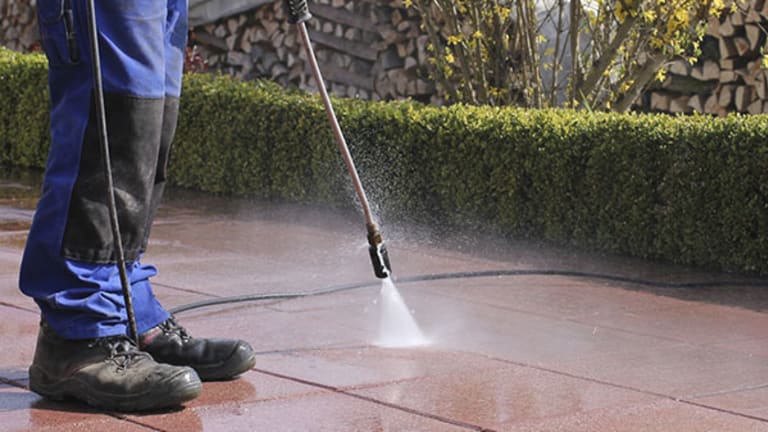 5 Ways to Get Your Home Back in Shape After the Polar Vortex
Stepping into the spring sunlight only reveals a long list of home repairs needed after one of the most severe winters in recent history.
NEW YORK (TheStreet) -- You've heard of the "polar vortex," right?
That's the name meteorologists gave to the frigid weather patterns that wreaked so much havoc on the U.S. this past winter.
As homeowners step out into the spring sunlight after a long winter avoiding the dreaded vortex, the pain won't be over yet -- not with a potentially long list of home repairs needed after one of the most severe winters in recent history.
"Now is the time to address any damage caused by what felt like an endless winter," says Lou Manfredini, a home expert at Ace Hardware, the Oak Brook, Ill., hardware and home maintenance retailer.
Also see: 5 Ways to Save Money and the Earth Year-Round>>
Here's Manfredini's list of common home repairs Americans will need to make after absorbing the worst Mother Nature could deliver last winter:
Check for downspout damage. Homeowners should make sure their home's downspouts are clear and draining easily. Stuffed downspouts often lead to water backups and leaks.
Take a "shingle" review. Step across the street and use a good pair of binoculars to see if any roof shingles have fallen away or are dislodged. Open spots on your roof can lead to leaks and possible water and mold damage to your home. Also check the flash up against the chimney to make sure it's still secure.
Take a "caulk walk." Severe winter conditions, especially cold, wet and wind, can wear away at your home's windows and exterior doors. Take a walk around your home and check those seals and make sure you caulk them if you see cracks or gaps.
Also see: Regional Real Estate Stands Out in Spring Selling Season>>
Power wash your property. Winter can also take a toll on your driveways, front walk and sidewalks as salt build-up from winter storm road crews eat away at concrete and asphalt. Make sure to power wash your walkways and driveway, and your deck and patios, too -- all need to be rid of corrosive salt build-up from wintry weather.
Bring new life to your lawn and gardens. Cold weather really takes a toll on your grass, gardens, plants and bushes. Bring them back to life by taking a heavy rake and pulling out all the dead thatch and debris that accumulate in frigid, snowy conditions. Make sure to aerate your law and gardens, and provide plenty of weed and feed to restore a lush yard, front and back.
Trimming back dead or dying tree branches can clear the way and allow for new growth, too.
Recovering from the polar vortex will take time. But recovering from a lower home value due to a rough winter can start now.