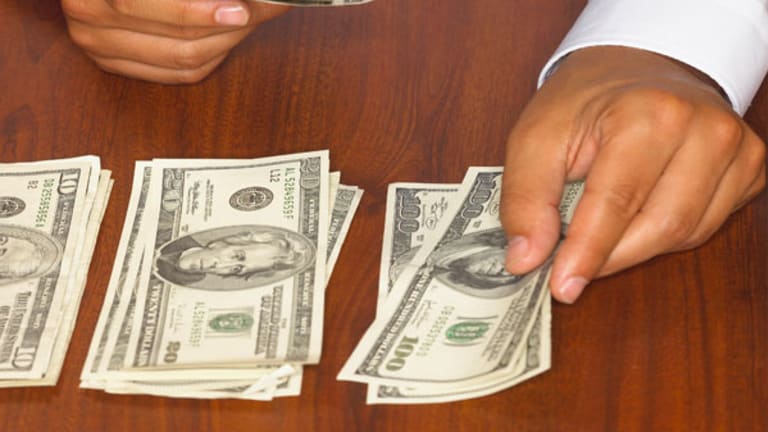 5 Ways To Beat Peak Summer Airfares
The airlines act like this is the holidays, but when you book and travel can cut the size of the presents they get.
BOSTON (TheStreet) -- Summer travelers flying during peak season don't have to pay peak prices for the privilege if they're willing to do some creative cost cutting.
If you're flying
Delta
(DAL) - Get Delta Air Lines, Inc. Report
,
United
(UAL) - Get United Airlines Holdings, Inc. Report
, Continental,
American
(AMR)
,
U.S. Airways
(LCC)
or even
AirTran
( AAI) from now until Aug. 22, congratulations: You're in peak holiday season. It doesn't matter that the Fourth of July is the one actual holiday falling between those dates. For the second year in a row, airlines have decided that since there are 80,000 more flights per month in July and August than during the December holidays, according to the Department of Transportation, they should be treated as such and have surcharges of $20 to $30 imposed on Mondays, Fridays and Sundays and $10 to $20 on lightly traveled Tuesdays and Wednesdays. The premium for the remaining days on the calendar falls somewhere in between.
"Peak season means peak prices," says Genevieve Shaw Brown, senior editor at
. "The key to saving is flexibility -- whether that be dates of travel, destination or even booking strategy."
Of the 86% of survey respondents who told
Expedia's
(EXPE) - Get Expedia Group, Inc. Report
TripAdvisor that they planned to travel this summer, 62% say they plan on flying. The
American Express
(AXP) - Get American Express Company Report
Spending and Saving Tracker, meanwhile, found that 60% of the general population are willing to make tradeoffs to cut their summer travel costs.
They're going to have to. Rick Seaney, chief executive of
, notes that major airlines have tried a dozen fare hikes during the first four months of the year, which United credited for a 15% passenger revenue hike in May. Meanwhile, the number of airline flights have fallen from more than 10 million in 2005 to just 8.7 million last year -- the lowest since 2002 in the wake of the Sept. 11, 2001, terrorist attacks -- and capacity has dwindled as airlines merge and cut routes.
This comes as airlines need to pack planes tighter than ever, since the percentage of a plane that needs to be full for a carrier to break even on a flight has soared from 69% in 2001 to 82% last year. Rising fuel and security costs only increase the pressure during the summer, as airlines had to reach 85% to 86% capacity all last summer just to prevent a loss.
The confused consumer is stuck in the middle of all of this, as tactics that helped reduce the cost of travel two to three years ago are rendered moot today by decreasing traffic and an expanding fee structure.
"The No. 1 thing that consumers do that hurts them is procrastinate," Seaney says. "Procrastination actually helped during the recession because airlines were willing to dump seats at the last minute, but in theory what happens is that when you have a perfect storm of reduced capacity, heavy demand and seats selling out, prices tend to jump dramatically."
So what can a thrifty summer traveler do to shave peak airline prices down to something less painful? Travelocity's Brown says shifting destinations is a start, with literal hot spots from Phoenix to the Caribbean costing as much as 50% less in the summer months and hotel prices shrinking by as much as 70% compared with high-season rates. There are several ways to save before you arrive, however, and
TheStreet
has picked out five of the best:
1. Flight/hotel packages
FareCompare's Seaney strongly recommended booking a flight and hotel together for winter holiday savings and says the same advice applies during the summer. The airfare may be a bit more expensive during that time, but hotels will offer deep discounts for certain dates just to fill vacancies.
Some hotels will take it a step further.
Intercontinental Hotels Group
(IHG) - Get InterContinental Hotels Group PLC Sponsored ADR Report
and its Hotel Indigo, Crowne Plaza, Holiday Inn and other properties offered to pay guests' checked-baggage fees last summer and during the winter holidays. This summer, InterContinental is giving guests a $75 prepaid card for staying on consecutive weekend nights and suggesting that they apply the cards -- redeemable up to $300 -- toward baggage fees.
"What makes this summer really stand out is the abundance of value-add offers from hotels," Travelocity's Brown says. "Hotels have regained some pricing power in the last year, and they're not keen to give that up by slashing rates, so instead they sweeten the deal with incentives like free nights, free room upgrades, resort credits and pretty much everything else under the sun to get travelers to pull the trigger and book."
2. Frequent-flier miles
According to the American Express Spending and Saving Tracker, 15% of travelers plan on using frequent-flier miles to push down the price of their summer vacation. Some will be getting a lot more out of those rewards than others, as
analyst Tim Winship notes that vacationers who are frequent consumers and not-so-frequent fliers get a lot more mileage out of credit cards that dole out travel rewards from their issuer's program rather than an airline-specific card.
The big difference is that airline capacity controls affect airline rewards programs, meaning that someone who's racked up a free flight with an airline will likely have to fly off-peak or whenever the airline deems it convenient. With cards such as the
Capital One Venture
(COF) - Get Capital One Financial Corporation Report
,
Chase
(JPM) - Get JPMorgan Chase & Co. (JPM) Report
Sapphire and
Citi
(C) - Get Citigroup Inc. Report
Thank You Premiere, the card issuer buys the ticket on the cardholder's behalf once enough miles are cashed in. Those rewards pile up much more quickly, too, with American Express' Blue Sky card giving cardholders a $100 annual allowance for baggage fees and a $100 credit toward travel (airlines, hotels, car rentals, cruise lines, travel agencies, tour operators, online travel agencies) for every 7,500 points they accrue, at a rate of roughly 1.33 cents per point. Though a free flight is preferable, a little help with fees never hurts.
"These bag fees are waived if you're an elite-status flier, and there's programs like United's where if you pay $250 a year you can fly with as many bags as you want all year with you and your family," FareCompare's Seaney says. "If you use a Delta or Continental
Visa
(V) - Get Visa Inc. Class A Report
card, they waive the fees for bags. And American Express platinum card members get reimbursed $200 toward bag fees."
3. Avoid Sunday, Monday and Friday flights
As mentioned earlier, the airlines just love punishing consumers with the highest fares and surcharges they can find for flying on high-volume days. Just avoiding those days will knock $10 to $20 off the peak surcharge each way, but it'll also help drop the airfare overall.
"Airfare is the least flexible of travel costs, meaning there's often not a lot of wiggle room," Travelocity's Brown says. "That said, flying on Tuesdays, Wednesdays and Saturdays tends to be cheaper."
They don't mean just a few dollars cheaper, but $60 to $80 cheaper each way judging by FareCompare's analysis of fares from Dallas-Fort Worth to Miami. It only gets worse as the summer progresses. A one-way flight leaving Sunday, June 27, costs nearly $90 more than the same flight leaving Tuesday, June 29. Considering that flying on Sunday, Monday, Friday and even the occasional Thursday can put that much of a premium on a flight, it may be worth it to book a Wednesday-to-Tuesday trip the next time out.
"Those are not coincidentally the slowest days for air travel," FareCompare's Seaney says."That's why you see most airline summer sales restricted to those days."
The absolute cheapest flights require some physical as well as logistical sacrifice. Travelers just have to ask themselves if the best fare is worth losing sleep or missing a meal.
"If you're going to depart within a day and you're looking for a cheaper flight, the rule of thumb is to fly hungry," Seaney says. "The cheapest flight of the day is the first flight out where you have to get up at 4:30 a.m. and miss breakfast;' the next cheapest is around lunch; and the next cheapest is around dinner."
4. Book during your Tuesday lunch hour
If travelers haven't figured it out by now, airlines don't like to distinguish themselves from each other by much. This is why there have been a dozen
attempted
fare hikes this year: If one carrier hikes fares and the others refuse, it won't take.
"Airlines have one overriding mantra right now: Never be one dollar more or less then my competitor," Seaney says. "If they're one dollar more than their competitor, they're on Page 5 of comparison shopping results."
The same rule applies to airline sales, which go through a very regimented process before they reach a consumer. Airlines can change airfares during standardized fees three times a day: At 10 a.m., 1 p.m. and 8 p.m. EST. It usually takes two hours for those changes to post, so when airlines put out a last-minute sale on Monday -- as is usually the case -- the resulting series of events makes 3 p.m. EST prime time for finding discounted airfares.
"The 8 p.m. feed on Monday is when an airline posts a sale," Seaney says. "The others carriers will file at 10 a.m. and 1 p.m. the next day to match, and it takes two hours to process."
That's not exactly a flexible time, as seats fill up quickly and the airlines don't feel the need to keep those discounted rates out there any longer than necessary. By 8 p.m. Thursday, those sale fares are pulled and travelers who waited until the weekend to book are out of luck.
"Most consumers buy their tickets inside of 30 days before departure, including leisure travelers," Seaney says. "It puts pressure on them during the summertime when seats start to sell out, and if they just shop a day earlier ... I like to tell people, at least for summertime, every day you wait adds $5 to your virtual ticket price."
5. Fight the fees
Fees for checked baggage and other amenities were nearly nonexistent before 2007, when early fee programs brought in $464 million for the airlines. Last year, Delta more than doubled that take on its own as the amount of annual revenue from airline fees broke the $3 billion mark for the first time. For airlines that faced nearly $150-a-barrel fuel prices in 2008, it's an option they with they'd had earlier.
"Bag fees are worth close to $3.5 billion to $4 billion a year to domestic airlines," Seaney says. "That gives them more arrows in their quiver than they had during the last fuel crisis."
That doesn't mean consumers have to like them. Surprisingly, there are still fee-averse carriers out there.
Republic Airways Holdings'
(RJET)
Frontier Airlines raised eyebrows in April when it reduced itinerary-change fees from $100 to $50 and baggage fees from $20 to $15 for passengers who checked bags online. Air Canada,
JetBlue
(JBLU) - Get JetBlue Airways Corporation Report
and
Southwest
(LUV) - Get Southwest Airlines Co. Report
, meanwhile, still don't charge a fee for the first checked bag -- with Southwest still shunning fees even for the second bag.
Air Canada and Southwest are also the only booking-fee holdouts, though they charge for meals that Hawaiian and, surprisingly, Continental offer for free. If seat selection is still important to certain travelers, JetBlue, Virgin America and United are the only carriers who won't charge for it.
-- Written by Jason Notte in Boston.
>To contact the writer of this article, click here:
Jason Notte
.
>To follow the writer on Twitter, go to
.
>To submit a news tip, send an email to:
.
RELATED STORIES:
>>Still Time For Hot Summer Rental Deals
>>10 Best Craft Beer Destinations
>>10 Cheap Vacations For Expensive Times
Follow TheStreet.com on
and become a fan on
Jason Notte is a reporter for TheStreet. His writing has appeared in The New York Times, The Huffington Post, Esquire.com, Time Out New York, the Boston Herald, the Boston Phoenix, the Metro newspaper and the Colorado Springs Independent. He previously served as the political and global affairs editor for Metro U.S., layout editor for Boston Now, assistant news editor for the Herald News of West Paterson, N.J., editor of Go Out! Magazine in Hoboken, N.J., and copy editor and lifestyle editor at the Jersey Journal in Jersey City, N.J.