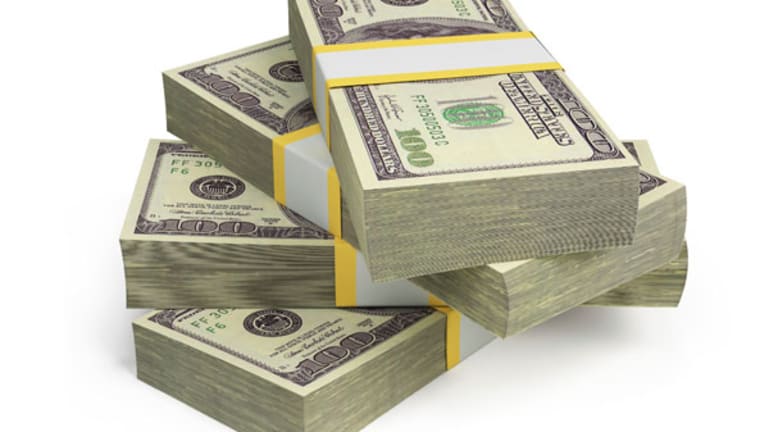 5 Ways Families Are Making College Affordable Again
The kids may not like it, but desperate times call for desperate measures -- such as living at home while in school.
NEW YORK (
) -- It's not your grandfather's
game anymore.
In fact, grandpa -- and even your dad -- wouldn't recognize how U.S. families pay for college these days.
No shocker there.
According to the College Board
, the average annual cost of a four-year public college or university stood at $8,655 in the past academic year. Back in 1982, that same bill would have risen to only $2,423 -- or, adjusted for inflation, $5,865.
That's would be a 32% discount off today's prices.
With unemployment and underemployment high and college prices skyrocketing, parents today have to come up with some creative -- and sometimes unappealing -- ways to pay for college.
Also see: 4 Last-Minute Tuition Tips for College Parents In Trouble>>
Fidelity Investments
has a survey of the five latest wrinkles in the family college savings game plan:
Pitching in.
According to Fidelity's seventh annual
College Savings Indicator Study
, parents are stashing away $5,000 per year for college savings -- and that's just not enough. So 54% of parents expect their kids to go online and earn college credits, and another 54% expect their kids to work part time to help pay for college.
Living at home.
Fidelity says 55% of U.S. parents expect their kids to "accept compromises" in their college education due to higher tuition costs. Maybe that's why 50% of parents will ask their children to live at home and commute to college to save costs.
No private schools.
According to Fidelity, 43% of parents say they may not be able to even borrow enough money in student loans to cover the costs of college. That's why 40% of parents are limiting their kids' college choices to public schools.
Also see: Two-Thirds of Grads Say Their College Didn't Help>>
Speed it up.
To really save money, mom and dad are asking their child to treat their college education as a sprint, not a marathon. Fidelity says 23% of parents are asking their college student to graduate in fewer semesters.
A reality check.
Mom and dad aren't convinced that junior has a good grip on the fiscal realties of college costs these days. Thus, 45% of parents make their child read college planning documents provided by schools and financial advisers. Another 11% actually make their child sit down with
for a face-to-face reality check on what the family can -- and cannot -- afford for college. "Paying for college is a stressful topic, and adding a third-party financial professional may help take some of the emotion out of these highly charged yet important conversations," says Matt Golden, vice president of college savings for Fidelity Financial Advisors Solutions.
Overall, Fidelity gives parents a B-minus grade for their college savings efforts for this year. There is room for improvement.
"While a B-minus is a passing grade, parents need to make sure they are considering the total cost of college," says Keith Bernhardt, vice president of college planning at Fidelity Investments. "Families can make some simple adjustments to help improve their college savings 'grades' and keep themselves on track toward their goal."