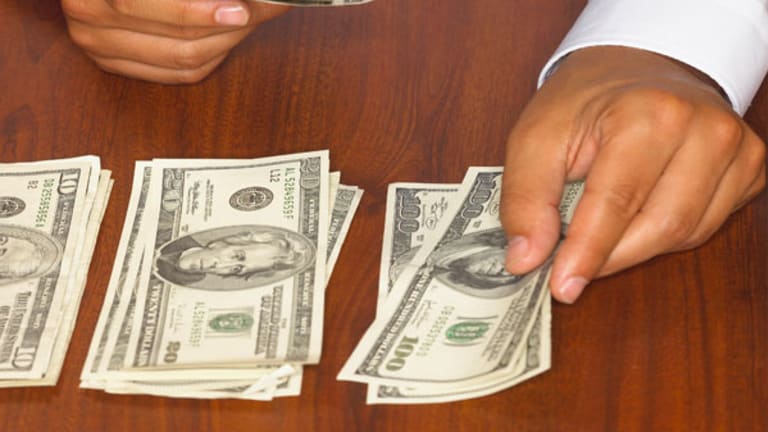 Publish date:
5 Ways Black Friday Holiday Shopping Has Already Begun
Black Friday is already on retailers' minds whether you like it or not. The leaks, deals and marketing have begun.
Black Friday is already on retailers' minds whether you like it or not. The leaks, deals and marketing have begun.
PORTLAND, Ore. (TheStreet) -- You'd think that with Halloween and Thanksgiving still ahead of us on the calendar, Black Friday and holiday shopping talk would be on the back burner for a while.
Way to not pay attention for the past few decades or so.
Black Friday is already on retailers' minds whether you like it or not. Know when
Target
(TGT) - Get Target Corporation Report
started talking about Black Friday? July, when it held a nine-day nationwide "Black Friday In July" sale. When did BlackFriday.info and BlackFriday.net start thinking about Black Friday? A week ago, when they merged into BlackFriday.com and marked off space for Target,
Wal-Mart
(WMT) - Get Walmart Inc. Report
,
Sears
(SHLD)
,
Kohl's
(KSS) - Get Kohl's Corporation (KSS) Report
,
Amazon
(AMZN) - Get Amazon.com, Inc. Report
,
Best Buy
(BBY) - Get Best Buy Co., Inc. Report
,
Dell
(DELL) - Get Dell Technologies Inc Class C Report
and others on its front page.
Still don't think Black Friday's something to worry about right now? Are you feeling nice and cozy in your candy corn and plastic costume cocoon waiting for your candy sham of a holiday to come before you start pricing turkeys? Get over yourself. We have five reasons why you're living in a dream would of antiquated, idealistic notions with a soul already darkened by encroaching Black Friday sales and deals:
1. The prognosticators are prognosticating:
One of the first things you learn when writing for a financial publication is that retail market research groups like to speculate about the holidays way in advance - and send out multiple press releases detailing every paragraph of their findings.
The National Retail Federation works seemingly nonstop to track holiday retail trends, stopping only to make noise about credit card swipe fees every so often. On Oct. 2, the federation declared that holiday sales this year will increase 4.1%, to $586.1 billion. That prediction is "the most optimistic forecast NRF has released since the recession," according to federation President and CEO Matthew Shay, and higher than the 3.5% increase the industry has averaged over the past decade. The group also expects seasonal employment to grow by 585,000 to 625,000 over last year's totals, while partner Shop.com expects a 12% uptick in online holiday sales.
Market research firm NPD Group likes to get in the game early as well. On Oct. 9, it released a holiday survey finding that 23% of consumers planned to spend less this year, compared with 27% last year. They've also predicted that 16% of consumers have already begun their holiday shopping, while 21% will get started before Thanksgiving. That's more than a third of Americans whose quest for deals will begin well before Black Friday.
2. The sales are starting:
Are you going to hold off until Black Friday to buy an Elmo doll, a TV or a pair of Uggs? Good, more deals for the rest of us.
The folks at consumer price research firm Decide.Inc did some digging for
The Wall Street Journal
at retailers such as Amazon, Wal-Mart,
Macy's
and
Toys R Us
and found that September and October -- and not a certain tryptophan-hangover day in late November -- are the best time to buy certain items. A pair of Classic Cardy Uggs listed for $160 and selling for and average $135 on Black Friday sells for an average $85 in early fall. A
Samsung
46-inch LCD TV that sells for $1,355 on Black Friday averages $1,159 in October.
That Elmo doll? Yeah, prepare to pay 31% more for it on Black Friday than you would right now. A
KitchenAid
Artisan stand mixer drops 20% off its price on Black Friday, but most other items aren't worth the wait.
3. The rich are getting richer:
Every day is Black Friday when money's no object, which is why
Neiman Marcus
puts out its Christmas Book at the beginning of October.
Want a wooden tailgate trailer with a flatscreen TV, Blu-ray player, state-of-the-art sound system, leather furniture, wood finishings made from bourbon barrels and a year's supply of
Bulliet
bourbon and rye to stock it with? That'll be $150,000. Want a pair of his-and-hers
Van Cleef & Arpels
"Poetic Wish" watches with art of the Eiffel Tower and Notre Dame on their faces, diamonds ringing their crystal, 18-karat white gold and handmade mother-of-pearl inlaid wood cabinets to take them home in? That'll be $1.1 million, but at least it includes a trip to Paris and Geneva and business-class airfare.
Maybe you're just looking for a stocking stuffer. How about a walk-on role in
Annie: The Musical
on Broadway and tickets for six of your friends? At $30,000, it's the Neiman's equivalent of a pair of socks or a stale candy cane.
4. The secrets are slipping:
We don't know what it is about this time of year that makes marketing departments so loose-lipped. Maybe it's a few too many pumpkin ales at Halloween parties or the warm comfort of the year's first cup of hot cider, but retailers' Black Holiday sale ads aren't left to the imagination for very long.
While none of the big box or department stores have slipped yet,
Sprint
(S) - Get SENTINELONE, INC. Report
let it slip that the $200
smartphone will be on sale for $49 at its stores on Black Friday. Oops!
5. The gamers are giggling:
After years of upgrades and bupkus, video game lovers finally got a reason to be excited.
Nintendo's
Wii U is hitting the market and giving the video game world its first new console in nearly a half-decade. Nintendo announced that the console's hitting stores five days before Black Friday, on Nov. 18, and will come in a 8-gigabyte $299 version and a 32-gigabyte $349 model.
Reviews have been mixed thus far, but the original Wii was one of the best selling consoles of all time. Also, since you can't really find Mario, Link, Samus, Kirby, Pokemon, kart games or of Nintendo's other intellectual property anywhere else, there's already a built-in audience. For the first time in a long time, there's a new big toy angling for space beneath the tree.
-- Written by Jason Notte in Boston.
>To contact the writer of this article, click here:
Jason Notte
.
>To follow the writer on Twitter, go to
.
>To submit a news tip, send an email to:
.
RELATED STORIES:
>>The Best Brewpubs In All 50 States (and D.C.)
>>10 Best Vacation Cities For Beer Lovers
>>How to Survive (and Enjoy) the 2012 Holiday Season
Jason Notte is a reporter for TheStreet. His writing has appeared in The New York Times, The Huffington Post, Esquire.com, Time Out New York, the Boston Herald, the Boston Phoenix, the Metro newspaper and the Colorado Springs Independent. He previously served as the political and global affairs editor for Metro U.S., layout editor for Boston Now, assistant news editor for the Herald News of West Paterson, N.J., editor of Go Out! Magazine in Hoboken, N.J., and copy editor and lifestyle editor at the Jersey Journal in Jersey City, N.J.