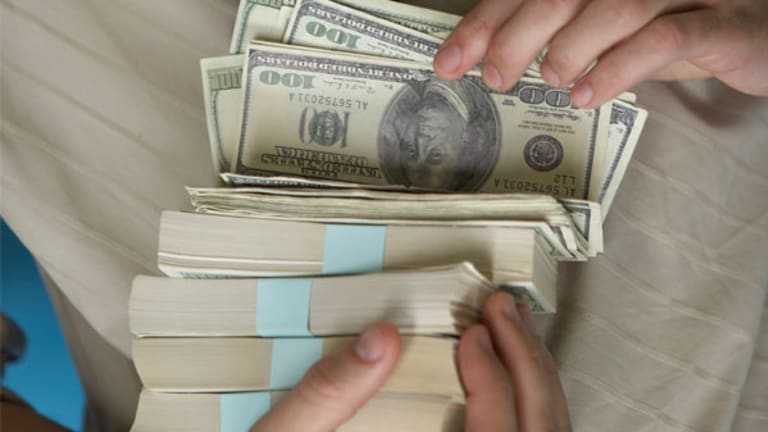 5 Tips For Black Friday Credit Card Spending
Retailers get six days less this year to tempt holiday shoppers. They'll be pushing hard, so watch your credit.
NEW YORK (
) -- Holiday purists may not like it, but consumer interest in Black Friday shopping is at a five-year high, according to a
.
The consultant says 55% of U.S. adults say they will shop on the day after Thanksgiving, up from 44% in 2011. Thirty percent of consumers say they will do their Black Friday shopping online, up from 25% last year.
Another trend: 38% of Americans say they will actually shop on Thanksgiving Day, getting a jump on discounts and deals retailers typically offer on Black Friday.
"Retailers are mindful that during the 2013 Thanksgiving-Christmas shopping period, they will have six days less in which to tempt shoppers through their doors, so many will go big and go early," says Chris Donnelly, global managing director at Accenture. "Thanksgiving Day shopping is now a firm fixture in the holiday season. We will see more stores opening early on that day in order to capture their share of consumer spending."
No matter if you shop on Thanksgiving Day or Black Friday, take special care of your credit card this holiday season.
Also see: Consumers Likely Won't Stick to Holiday Shopping Budget>>
Without a plan, or some checks and balances, it's way too easy to abuse your card and leave yourself a pile of debt to clean up come December and January.
Beverly Harzog, a nationally regarded credit card expert, consumer advocate and author of the new
Confessions of A Credit Junkie
, has credit card tips to keep your finances in balance steps up to the plate in advance of the biggest holiday shopping weekend of the year:
Stick to a budget.
Harzog advises launching your Black Friday plan by making a list of everyone who will get a gift and decide how much you'll spend on each person -- and how much you'll depend on your credit card. "Don't forget to include holiday bonuses you want to give to those who provide services for you, such as your babysitter or your mail carrier," she says.
Set card usage limits.
Card users may not realize it, but if you use more than 30% than your card's credit limit, you could damage your credit score. "This is important to keep in mind if you're planning to refinance your mortgage or get an auto loan anytime soon," Harzog says.
Protect yourself online.
If you do wind up making a purchase, use your credit card and not your debit card for the purchase. That's because credit cards have built-in protections against faulty products and botched product shipments.
Also see: 5 Ways ID Thieves Target You at the Holidays>>
Watch your credit card tally.
Harzog also advises keeping a running "score" of your credit card spending starting on Black Friday. "Use a free money management software such as
Mint
, or just hang onto receipts and keep a running total," she says. "If you don't know how much you're spending, you're unlikely to stay within your budget. The goal is to pay your bill in full when it arrives. If you go over budget and your cash flow can't cover it, you'll carry a balance and pay interest expense."
No retail cards.
No doubt you'll run into an offer from a retailer offering 10% off if you sign up for that retailer's branded credit card. Take a pass, Harzog says. "Retail cards often have very high interest rates. So when the clerk is ringing up your purchase and offers you a discount if you open an account, it's best to say no."
A bonus tip:
Harzog also is big on taking advantage of cash back credit cards.
"Some cash back credit cards have 5% bonus categories that change quarterly," she says. "The categories during the holiday season can help you save money on gifts. For instance, the
Chase
(JPM) - Get JPMorgan Chase & Co. Report
Freedom card offers 5% cash back on
Amazon.com
(AMZN) - Get Amazon.com, Inc. Report
and on select department stores through Dec. 31."
The last, best move with your holiday credit card
is to stick your credit card back in your desk when you reach your budget limit. That removes any temptation to keep spending money you really don't have to spend and chance ruining an otherwise happy holiday season.
Or, as Harzog puts it, if you give in to temptation and exceed your holiday budget, you could still be paying for your purchases in the summer of 2014.