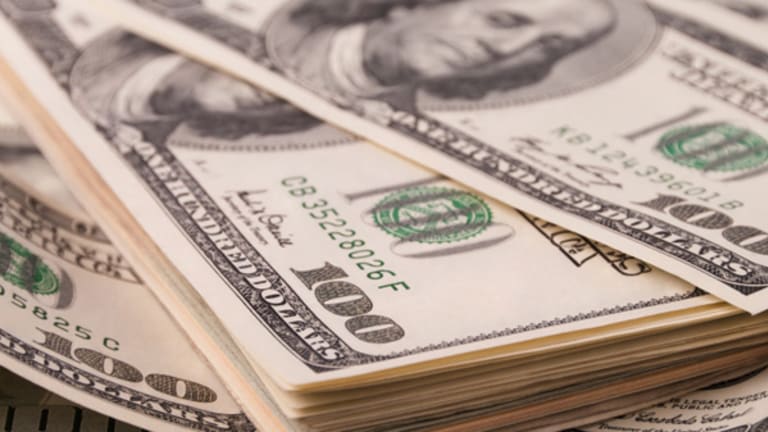 Publish date:
5 Things We Hate About Online Shopping
The Web has changed how we shop, mainly for the better, but e-commerce still finds ways to annoy us.
The Web has changed how we shop, mainly for the better, but e-commerce still finds ways to annoy us.
NEW YORK (
) -- Let's just get this out of the way: We love online shopping.
The ability to shop from the comfort of your home is one of the greatest innovations of the Internet age, allowing you to browse, read reviews and compare prices without ever having to leave the house and deal with pushy salespeople. The increasing ubiquity of smartphones and tablets means that you can do your shopping wherever you are, whether at work, in the bathroom or on an airplane. And best of all, online retail prices tend to be significantly lower than what you'll find at bricks-and-mortar stores.
With that said, online shopping does have its downfalls. Select classes of products are still
cheaper to buy in stores
, for instance. The lack of sales tax, previously one of the big selling points of e-commerce, is ceasing to be a factor as more states pass laws that tax online purchases. And while free shipping is common, the shopper is still on the hook for the cost of home delivery in some cases.
Those are admittedly just minor gripes, and rarely derail us from buying online. But there are other things about shopping online that we simply can't abide. Here are a few.
Forced email sign-up
Imagine if you tried to walk into a retail store, only to be stopped by a bouncer who demanded you hand over your name and email address first. Chances are you'd take your business elsewhere.
Yet that's exactly what some e-commerce Web sites do, particularly those of the daily deal variety. The first time you visit
Groupon
(GRPN) - Get Report
, you're greeted with a dialogue box that first asks you for your home city and then for your email address so you can be signed up for the daily Groupon newsletter. Competitor
LivingSocial
also asks for that information the first time you visit, though unlike Groupon it gives you the option of bypassing the screen so you can see what you're signing up for.
Brian Hoyt of
WhaleShark Media
, which owns a number of deal-focused sites including
and Deals.com, says that the company made a strategic decision to avoid such compulsory email sign-ups.
"The reason
users come to our site is that we create no barriers to entry," he explains. "We have found through usability testing that that can be a barrier to growing your business."
Hoyt does point out that Groupon's business is more conducive to email marketing than a site such as RetailMeNot, and it stands to reason that Groupon has found the benefits of the hard newsletter sell outweighs the risks. Still, nothing puts us off more than being forced to subscribe to a site before we're allowed to see it. Instead of checking our ID at the door, maybe they should just be happy we showed up to the party.
Incessant emails
Being forced to hand over our email address wouldn't be so bad if we knew retailers weren't going to abuse the privilege, but all too often that's exactly what happens.
Groupon emails you every day, but that's to be expected: The business model relies on delivering a deal to your inbox once a day, and most customers know that. But even traditional retailers make a habit of bombarding their customers with emails. Last February I created a dummy email account and signed up for emails from 20 of the biggest online retailers, and watched as my
inbox overflowed
. The worst of the worst were
Walgreens
(WAG)
,
Macy's
(M) - Get Report
and Borders, each of which sent me a promotional email approximately every two days. Even though the emails often contained solid deals and sale alerts, the sheer volume made it unbearable. (We should note here that you always have the option of unsubscribing from any retailer's promotional emails.)
And it's not just marketing emails. Online retailers are also notorious for sending repeated follow-up emails after you make a purchase begging you to rate your customer service experience and the product itself. And we've always been annoyed by
Amazon's
(AMZN) - Get Report
practice of sending you follow-up emails reminding you to buy products you've recently viewed. We get that online retailers are constantly trying to cut down on shopping-cart abandonment, but at some point they need to accept that if we didn't buy it in the first place, we're not interested.
We love how convenient online shopping is. We just hate how annoying it can be.
Creepy advertising
When you open up a Web site, there's a lot going on behind the scenes. Namely, the majority of sites on the Web use third-party tracking software for various purposes, from gauging how people use a site to providing more targeted advertisements.
It's that latter purpose that sometimes gets people riled up, as advertising networks with a widespread presence use what they know of your browsing habits to display ads they think you'll like. And as we've reported, retailers tend to make use of this technology through a practice called
"retargeting,"
in which visitors to a retail Web site will see ads for that retailer on other sites they visit later.
Google
(GOOG) - Get Report
calls the practice "remarketing,"
that "you can reach customers who have shown an interest in your product or service by visiting your site, and show them relevant ads across the Google Display Network." In other words, if you visit a retailer that has the Google Display Network running in the background, you may subsequently see ads for that same retailer on any site that uses Google to display its ads.
That's not necessarily a bad thing -- we once browsed a retail site, left and saw an ad with a coupon code encouraging us to come back. But by and large it's annoying and a little creepy to have a Web site following us around the Internet. Just imagine if you went into the
Foot Locker
(FL) - Get Report
at the mall, didn't see anything you liked, and later saw a Foot Locker employee spying on you at the food court.
Waiting for shipping
On the one hand, online shopping is a real time-saver: In the time it would take you to get dressed and start your car to go to the mall, you can open up Amazon.com, find the product you were looking for and buy it. You don't even have to put your pants on!
The downside, of course, is that you have to wait a lot longer to actually get your product. Reader Mary Clinton says one of the things she dislikes about online shopping is that the lack of instant gratification, and that's a sentiment we can get behind. Usually we want to enjoy that video game impulse buy the same day, rather than wait five days for it to show up. And getting it there more quickly will often wipe out the price advantage of shopping online.
And waiting for your package to arrive would be a lot less frustrating if retailers were better about helping your track your package. While sites such as Amazon provide tracking information right on their Web site, other online retailers will simply give you a tracking number to plug into the shipping company's site. And those tracking numbers are inconsistent -- we once got a tracking number after the package had already arrived.
Clinton also points out a related downside to buying online: products sometimes show up damaged, as was the case with the
FedEx
(FDX) - Get Report
delivery driver who was caught on camera throwing a TV over a fence during the Christmas season. Shipping snafus of all kinds are an unfortunate fact of life when it comes to online retail, which many lovebirds learned when their
flowers never showed up
on Valentine's Day. Readers have shared other
shipping horror stories
with us as well.
No hands-on
If I'm buying a game, a book or a DVD, I don't exactly need to reach out and touch it before I click "buy." Chances are I've already read the reviews, seen clips or trailers or listened to the songs on YouTube. It's usually even possible to read a few sample pages of a book first.
But other products require a more hands-on approach, and that's where online retail comes up short. I rarely buy clothing online, and in the few times I have, I've been disappointed with the fit. While a retailer can provide size charts and multiple angles of viewing for an item of clothing, there's no real substitute for actually trying it on and seeing how it flatters your figure or goes with your favorite jeans. And if you want a pair of shoes, you can't exactly walk around the store first to see how they feel.
This is another inevitable fact of life in the world of online retail, and shoppers and retailers alike have come up with various ways to get around it. Consumers will engage in a practice known as "showrooming" -- trying out an item in stores, then going home and buying it online at a lower price. (Amazon has encouraged this practice, at one point
running a promotion
that gives you cash back for scanning an item's barcode in stores and buying it online.)
And retailers have addressed the problem by offering completely
risk-free purchases
: They'll not only ship your items for free, but also pay for return shipping if you don't like it. Unsurprisingly, these tend to be shoe and clothing retailers who know that not being able to try on the merchandise is a deal-breaker for many people.
Both approaches have helped online retail improve in this area, but it hasn't been enough. Showrooming eliminates the convenience factor of online shopping by actually forcing you to go to the store (and leave empty-handed, to boot). And even when the return shipping is covered, repackaging and sending back an ill-fitting product can be a pain. If the retailer has a bricks-and-mortar location to which the product can be returned we'll take it there, but if we have to squeeze it back in a box, print out a shipping label and take it to the post office, we'll sometimes decide it's not worth the trouble. Faced with that prospect, we'll gladly pay a few extra dollars for shoes that we're allowed to try on first and return with ease.
>To submit a news tip, email:
.
Follow
TheStreet
on
and become a fan on