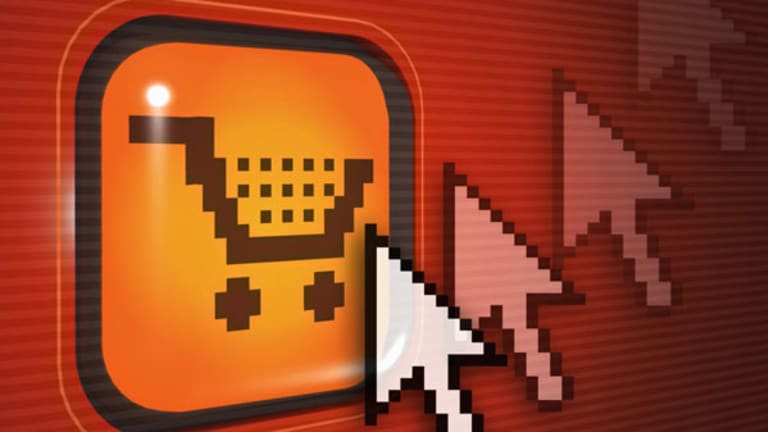 5 Things to Know About Small Business This Week: May 10
Senate passes Internet sales tax; bitcoin for small biz?; big banks lending again; mompreneurs; eCreamery sales jump without swimming with sharks.
Senate passes Internet sales tax; bitcoin for small biz?; big banks lending again; mompreneurs; eCreamery sales jump without swimming with sharks.
NEW YORK (
) -- What happened in small business this week?
1. Senate passes Internet sales tax legislation; could get held up in the House.
Sales tax collected by online merchants just got one step closer to becoming a reality this week after the Senate passed legislation that is supposed to "level the playing field" between bricks-and-mortar and e-commerce retailers. The Marketplace Fairness Act still needs to pass the House, which observers say could be a challenge as some Republicans view the measure as a tax increase, according to
.
While bricks-and-mortar retailers, yes, even small businesses, can be pleased with the bill's traction, opponents say that the tax requirements will be burdensome on growing online small merchants, according to
.
2. Should small businesses accept bitcoin?
Virtual currency
bitcoin
is popular with a growing number of e-commerce businesses, especially those that operate across international borders because it isn't regulated. According to a
article, accepting bitcoin as a form of payment means lower costs for the merchant, however small-business owners wondering if they should accept the payment form should really consider the nature of their business.
"If you're actively engaged in the online community, Bitcoin may be a better bet than the dollar. If you live in the brick-and-mortar world, you may have a hard time spending it," one blogger writes.
3. Big bank loan approvals for small businesses jump in April.
Banks are lending again to small businesses.
monthly small-business lending index reported all-time highs for approval rates by big and small banks. Small business loan approvals by large banks (those with more than $10 billion in assets) rose to 16.8% from 15.7% in March,
found in its monthly analysis of 1,000 loan applications on its Web site. Year-over-year, large bank approvals are up more than 50%, Biz2Credit said.
Biz2Credit analyzed loan requests ranging from $25,000 to $3 million from companies in business more than two years with an average credit score above 680.
"Big banks such as
TD Bank
(TD) - Get Report
, Sovereign and
Wells Fargo
(WFC) - Get Report
are investing heavily in new technology to increase speed and service of approvals," Biz2Credit CEO Rohit Arora said in a statement. "As the economy continues to rebound, lending conditions are gradually improving. Higher credit-quality customers are electing to apply to loans from big banks first now that they are more willing to lend and the service has improved."
Lending approvals at small banks rose for the fifth consecutive month, and reached an all-time index high of 50.9%. Small bank loan approvals for small business loans are up 10% year over year.
4. Are you a mompreneur? Here are seven tips to balancing your life.
So-called mompreneurs, the trendy term for mothers who also are entrepreneurs, are in many cases usually doing three jobs at once -- wife, mother and business owner. Need to figure out how to get it all done smarter, cheaper and faster?
Small Biz Lady Melinda Emerson
offers seven tips to success, including cutting out the ongoing to-do lists in favor of getting a handful of things done before 11 a.m. each day, for instance. Emerson also suggests using one calendar for family and business and taking regular breaks, including a full 48-hour break at least every three months in order to rest and re-focus.
5. eCreamery sales jump even though they didn't swim with the sharks.
Custom ice cream and gelato shop,
, didn't get a deal after first appearing on
ABC's
"Shark Tank," but sales are churning higher anyway just from the visibility the show gave them.
The co-founders first appeared on the show in September. Before Shark Tank, it took eCreamery five years to do $2 million in sales. In the three months after the show, the Omaha shop did another $500,000, which has allowed eCreamery to fund itself and move into larger production facility. The eCreamery founders had originally wanted to sell a one-third equity stake in their business in order to fund the expansion, according to
.
-- Written by Laurie Kulikowski in New York.
To contact Laurie Kulikowski, send an email to:
Laurie.Kulikowski@thestreet.com
.
>To submit a news tip, email:
.
RELATED STORIES:
>>These 4 Companies LOVE Wedding Season
>>Ann Taylor Gains On May Sales Despite Outlook Cuts
>>Whole Foods Hits 52-Week-High On Better-Than-Expected Earnings
Follow
TheStreet
on
and become a fan on
.
Disclosure: TheStreet's editorial policy prohibits staff editors, reporters and analysts from holding positions in any individual stocks.