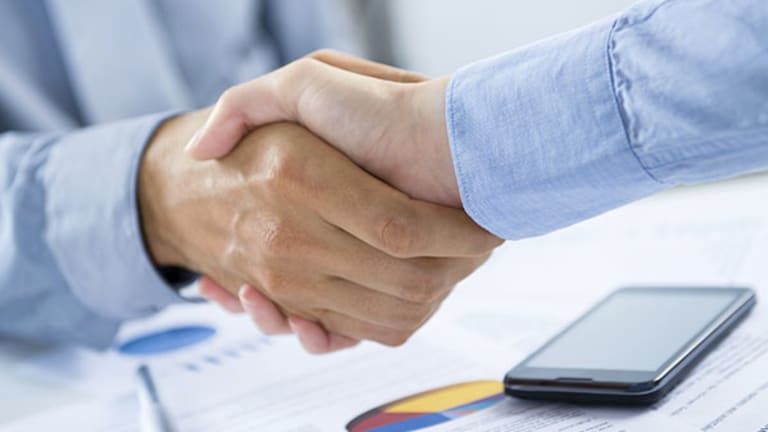 5 Things Employers Want From You (Including Basic Language Skills)
Around one in five looking to hire to handle what they expect to be bigger workloads in the new year. Are you ready to be hired?
NEW YORK (MainStreet) — Employers are getting ready for a busy 2015, with around one in five looking to hire to handle what they expect to be bigger workloads in the new year.
According to Manpower, 19% of U.S. employees expect to raise the number of new workers in 2015, while 6% expect to lay off (leaving 73% saying they would keep hiring at current levels).
"When seasonal variations are removed from the data, the Net Employment Outlook is plus 16%," Manpower says. "Additionally, all four U.S. regions surveyed report a positive net employment outlook. When seasonal variations are removed from the data, employers in the South and West region report the strongest outlook, at plus 18%."
One problem: Employers don't seem too happy with the prospects they're interviewing.
The Career Advisory Board, an organization created by DeVry University, estimates that only 7% of hiring managers report that "nearly all" or "most" job-seekers have the right combination of skills and traits that their companies need to fill open positions.
"Our research shows that while many hiring managers are seeing job candidates with impressive skill sets, they aren't necessarily the skills needed to be successful in entry- and mid-level positions," the board says. "For example, basic written communication ability is one of the most desirable skills for entry- and mid-level employees, but one of the least common skill sets displayed by these job candidates."
The report shows several areas where employers are looking for specific talents and expertise from job candidates:
Managers want fast learners. According to the CAB, problem-solving skills are in high demand, and job-seekers who can learn on the fly have a big edge. "Employers want to see more than a good pedigree; they want candidates who can think critically on the fly," said Madeleine Slutsky, chair of the Career Advisory Board and vice president of career and student services at DeVry University. "Job-seekers should tailor their resumes to specific job opportunities and explain how they will hit the ground running to become an integral part of the team quickly."
Managers want "micro-specialists." A quarter of hiring managers say they place a strong value on so-called micro-credentials, including "specialized certificates awarded by reputable educational or business institutions as proof of skill mastery," the CAB says.
Managers want local talent. Companies prioritize hiring locally. In fact, the CAB study says 75% of hiring managers do not want to relocate hires from out of town.
Managers want high-character hires, especially from younger workers. Ask a hiring manager what's wanted from recent college graduates and you'll hear more about integrity, work ethic and accountability than about technological skills or risk-taking. "Many of the skills employers want in the future can be learned," says Alexandra Levit, business and workplace consultant and Career Advisory Board member. "On the job, attitude outweighs tangible skills. Hiring managers see attributes like a strong work ethic and self-motivation as differentiators between those who will succeed and those who won't."
— By Brian O'Connell for MainStreet