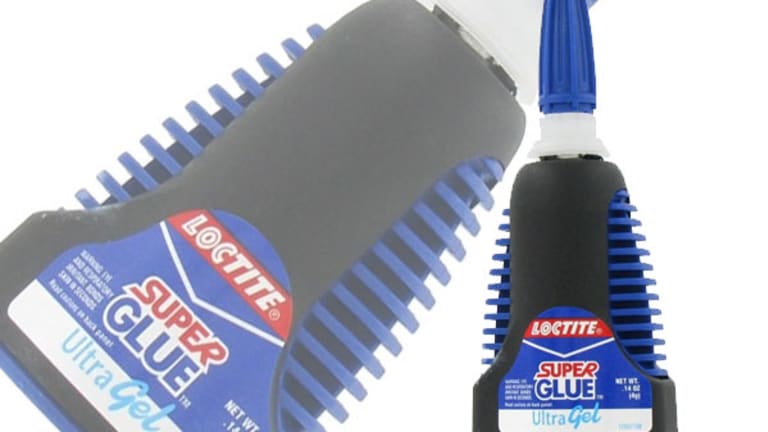 5 Super Bowl Commercial Rookies Looking for Their Big Break
There are more than a dozen first-time advertisers at this year's Super Bowl, but one of these five is dumping its entire annual ad budget into it.
PORTLAND, Ore. (TheStreet) – Even during Super Bowl commercials, rookies get a chance to shine.
This isn't recession-era 2010, when CBS  (CBS) - Get CBS Corporation Class B Reportaired 104 commercials from 39 different companies and still fell short of the $213 million spent the year before, according to Kantar Media. Only 78 spots aired during the big game in 2012, while only 83 aired last year. But 39 companies managed to get into the mix last year, compared with just 29 in 2011.
That's made it just a bit easier for first-time advertisers to get some air time. New advertisers accounted for only 14% of all Super Bowl ads in 2011, but climbed to 23% of the field last year. This year, NBC says it has roughly 15 new advertisers on its game day roster. Last year's rookies included Soda Stream International, which spent 39% of its 2014 ad budget on a $4.2 million spot, while electronics firm Sonos spent a full 25% of last years advertising and marketing money on a Super Bowl commercial.
Last year's Super Bowl drew an average of 111.5 million viewers for Fox  (FOXA) - Get Fox Corporation Class A Report last year and attracted 167 million U.S. viewers – or more than half the country – throughout the broadcast. Fox came away with $331.8 million in ad money after charging a record $4.2 million per 30-minute spot and opened the door for NBC to charge upward of $4.5 million for half a minute of commercial time this year.
It's an expensive gamble, certainly, but there is no single televised event that guarantees that large of an audience in one sitting. It's a big reason six companies invested more than 10% of their annual advertising budget into Super Bowl ads last year, which is actually down from 13 companies putting a similarly sizable hit on their marketing department's budget in 2010. The following are just five of the companies that are jumping into the Super Bowl ad pool for the first time:

Wix
With GoDaddy a longtime Super Bowl advertiser and Squarespace returning for the second straight year, Web development platform Wix decided it was time to get into the game.
In its 30-second spot in the fourth quarter, Wix is trying to woo small-business owners into bringing it aboard to help them create their websites. The theme: Life after football, featuring appearances from former NFL players including Brett Favre, Franco Harris, Terrell Owens and Emmitt Smith. It's kind of a big jump for Wix, which has spent the past two years running direct response TV ads in the U.S., Europe and Latin America.
With help from ad agency Committee LA and the San Francisco creative team Jeff Huggins and Andrea Janetos, Wix is hoping some of the response GoDaddy and Square space have received in recent years will come their way as well.

Loctite
Loctite has never come close to the Super Bowl before and has basically done pretty well for itself by selling adhesives, especially its popular Super Glue.
The issue? There are a whole lot of companies that also make Super Glue: Gorilla Glue, 3M, the Super Glue Corp. Basically, if you're making a glue using cyanoacrylate as its active ingredient, you're making super glue (or Krazy Glue, really). That's a whole lot of glue to compete with, which is why Loctite is spending the equivalent of its entire annual ad budget on a commercial at the beginning of the fourth quarter.
The Fallon ad firm out of Minneapolis has created the 30-second ad, which hasn't been leaked. With research firm IRI noting that Loctite's $41 million in sales (not including home supply stores) actually dropped 4% last year as Gorilla Glue's jumped 23%, the Cleveland glue maker is hoping its ad can do what a #winwithglue social media campaign can't: Get more customers to stick with its product.

Mophie
Who's Mophie, you ask? A Michigan tech company specializing in battery pack cases for smartphones.
If you're one of the people asking, though, you don't need to ask why the company is taking such a leap. Its array of charging accessories and cases is only as good as the number of people who know about them, which is why Mophie not only hired Los Angeles-based Deutch to create its ad, but announced its ad purchase right in the middle of the NFL's spate of domestic violence incidents earlier this year.
The company put up $220 million in sales last year, but estimates that only about 5% of U.S. consumers know what it is. Execs are looking to tell their company's story -- including the fact that it was named after two of the previous owner's dogs, Molly and Sophie -- and they've spent $4.5 million for 30 seconds of storytelling. Keep it brief, folks.

Carnival (CCL) - Get Carnival Corporation Report
It's kind of surprising that more cruise lines haven't run ads during a huge televised event that takes place in the dead of winter.
Carnival, however, wants you thinking about spending your next Super Bowl weekend on one of its vessels somewhere a bit less frigid and land-bound. Maybe even somewhere that smells a bit less like beer and Buffalo chicken dip. Ad firm BBDO helped Carnival put together this $9 million, 60-second spot as part of its campaign promoting all its brands. That includes Princess Cruises, Cunard, Holland America Line, Costa Cruises (yes, of Costa Concordia ... hence the ad) and Seabourn.
The company unveiled a slate of ads in December and asked customers to pick one. Those customers were then entered into a contest that promises the winner one free cruise a year for life. With stories of illness, breakdowns and the Costa Concordia wreck plaguing the cruise industry in recent years, Carnival can't be blamed for trying to show the serene seas and beautiful sunsets behind the all-you-can eat barrage of bad news.

Skittles
While Mars and its Snickers brand aren't exactly new to to the Super Bowl, this is Skittles' first time at the big game.
Well, maybe not the first appearance. Seattle Seahawks running back Marshawn Lynch doesn't hide the fact that he loves the little fruit candies and is regularly showered with them in Seattle after touchdowns. When he scored during the second quarter of last year's Super Bowl, Skittles made a brief cameo thanks to some well-traveled Seahawks fans. Lynch likely won't be in this year's ad, which Skittles began promoting early this month with a video featuring former St. Louis Rams and Arizona Cardinals quarterback Kurt Warner already tailgating outside University of Phoenix Stadium in Arizona. But we're guessing it isn't exactly displeased that one of its most high-profile pitchmen made it back to the game.
-- Written by Jason Notte in Portland, Ore.
>To contact the writer of this article, click here: Jason Notte.
>To follow the writer on Twitter, go to http://twitter.com/notteham.
>To submit a news tip, send an email to: tips@thestreet.com.
RELATED STORIES:
>>5 Craft Beer Brewers Who Need A Super Bowl Ad
>>1NFL Sponsorship Is A Thankless Trap
>>Super Bowl Home Rental Is A Tempting Gamble
This article is commentary by an independent contributor. At the time of publication, the author held TK positions in the stocks mentioned.