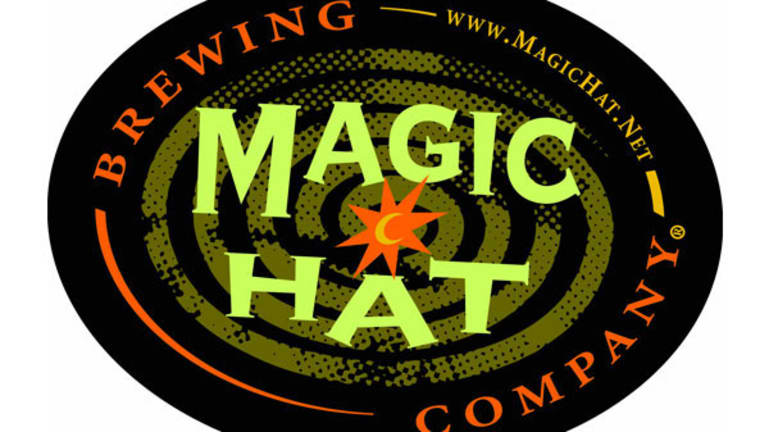 5 Small U.S. Brewers Run by Foreign Companies
A number of acquisitions in recent years have made a further mess of the U.S.-owned brewery landscape.
PORTLAND, Ore. (TheStreet) -- You can wrap your beer up in red, white and blue cans, you can call your lager "American-style" and tout your entire line of beers as "part of the American experience."
None of that makes a beer "American." Milwaukee's Miller Brewing was acquired by U.K.-via-South Africa's SAB in 2002, placing it firmly under foreign control. Denver-based Coors merged with Canada's Molson in 2005, splitting the brewery between the two countries. Though the term "American" still applies -- Canadians will remind U.S. drinkers that both are in North America -- it's tough to call
MolsonCoors
(TAP) - Get Molson Coors Beverage Company Class B Report
a U.S. company when one of its headquarters is in Montreal.
Just about anyone in St. Louis can attest that Budweiser is no longer an All-American beer, already a stretch for a beer whose name and formula have Czech origins and are routinely the subject of legal battles in Europe. Belgium's InBev bought A-B for $52 billion in 2008 and the resulting
Anheuser-Busch InBev
(BUD) - Get Anheuser-Busch InBev SA/NV Report
has headquarters in Leuven, Belgium, and Sao Paulo, Brazil.
If you're looking for the biggest of the U.S.-made brews, you'll have to turn to Pottsville, Pa. -- home of D.G. Yuengling & Son. Brewed in Pennsylvania and Tampa, Fla., Yuengling is the biggest beer produced solely in the U.S. -- churning out 2.79 million barrels last year. Boston-based
Boston Beer
(SAM) - Get Boston Beer Company, Inc. Class A Report
comes in a close second with 2.727 barrels brewed in Boston, Pennsylvania and Ohio last year.
Unfortunately, that doesn't make regional or even craft beers a lock as U.S.-owned companies. A number of acquisitions in recent years have made a mess of the landscape and have placed even brewers with deep U.S. microbrewing roots into the hands of foreign owners. We took a look around and found the following five examples of U.S. brewers owned by overseas interests.
Ukiah, Calif.
Owned by:
UB Group in Bangalore, India
It's one of craft beer's most important breweries, as well as one of its most cautionary tales. Back in 1983, Michael Laybourn and Norman Franks bought the brewing equipment from the pioneering New Albion microbrewery and hired New Albion founder Jack McAuliffe to run the place. McAuliffe came up with the recipe for the brewery's flagship Red Tail amber ale and made it the cornerstone of California's first brewpub and only the second post-Prohibition brewpub in the U.S. behind Bert Grant's Yakima Brewing.
That lasted for nine years before the owners got the idea to sell shares in the company and advertise the sale with fliers in their six-packs. By 1997, UB Group owner Vijay Mallya had bought up controlling interest in the company. The Brewers Association craft beer industry group actively considers Mendocino not craft, while Mendocino-owned brewing facilities in Saratoga Springs, N.Y., are used largely to produce UB's Kingfisher line of beers. Red Tail Ale and its home brewpub still exist as relics of what once were, but Mendocino Brewing is a hollow shell of the promising brewery it was 30 years ago.
Also see: Glass Half Empty? The Great Craft Beer Selloff>>
Trumer Pils
Berkeley, Calif.
Owned by:
The Gambrinus Co., San Antonio, Texas, and Privatbrauerei Josef Sigl in Obertrum, Austria
There's no way you can call an Austrian regional pilsner style with nearly 600 years of history behind it "American," but it's just as difficult to call a beer brewed in the Bay Area with water from the Sierra Nevadas an "import."
It's an international effort that's just a great little beer story. Austrian brewery owner Josef Sigl VII teamed up with Gambrinu's Carlos Alvarez to brew this Obertrum-born pilsner -- called Trumer after its birthplace -- in Berkeley using Trumer hops, yeast and malt. Since the water in the high Sierras did a great job of impersonating the soft water of the Salzburg alps, brewmaster Lars Larson was able to create a nearly spot-on match for the genuine article.
The California version of Trumer Pils picked up its first medal at the Great American Beer Festival in 2005, with more hardware coming from the World Beer Cup, European Beer Star Awards and Australian International Beer Awards. Sigl himself dropped into Berkeley himself in 2006 just to see how well everything was going.
Trumer Pills has since expanded its distribution along the West Coast and into beer hubs including Denver and Chicago. It's not an "American" beer in the typical sense, but the Americans who helped bring it here and produce it still deserve a nod for doing their Austrian counterparts proud.
Burlington, Vt.; Seattle, Wash.
Owned by:
Florida Ice and Farm Co., Heredia, Costa Rica
It was as if these breweries were engaging in a series of dares with beer geeks and asking "Are we still craft?" after each turn.
Pyramid had solid credentials in its earliest days. Pacific Northwest craft brewing pioneer Beth Hartwell used Pyramid Pale Ale as the cornerstone of her Hart Brewing in Kalama, Wash., when she debuted in 1984. The Pyramid name didn't come until 1996, by which time Hart had expanded her lineup and added the Apricot Ale that would put Pyramid on the map. Pyramid grew so large that it absorbed Portland Brewing -- makers of MacTarnahan's Amber Ale -- in 2004.
Meanwhile, across the country, Magic Hat first came on the scene in 1984 and made its name with its #9 apricot ale that was incredibly similar to Pyramid's and a large, rotating lineup of beers that served as a gateway for early East Coast microbrew drinkers. In 2008, Magic Hat made the strong-arm move of buying Pyramid and merging it into its operations. Around the same time, Magic Hat began standardizing its offerings, paring down some of its more experimental beers and dumbing down the lineup.
By the time
KPS Capital Partners
came around in 2010 and offered to add Magic Hat's lineup to its North American Breweries holding company -- along with Genesee, Dundee and Labatt's U.S. operations -- and Magic Hat was more than happy to accept. Largely faceless and leaning heavily on Genny and Labatt's to prop them up, Magic Hat and Pyramid saw sales slump from 336,000 barrels in 2008 to 322,000 a year later. Even last year, the brands' 337,000 barrels in sales were relatively flat compared with what they were half a decade ago.
In the 1990s, these brands exemplified craft beer and were two of its brightest lights. Now they're lumped in with Genny Cream Ale, Labatt Blue and Dundee Honey Brown -- regional beers that may not be U.S.-owned either, but have more regional identity than their long-adrift "craft" stablemates.
Also see: Is It Still A Craft Beer After the Brewery Sells?>>
Cooperstown, N.Y.
Owned by:
Duvel Moortgat Brewery, Breendonk, Belgium
In Brewery Ommegang's world and that of fans of Belgian beers, the brewery's sale to Duvel in 2003 wasn't a crisis: It was an honor.
Ommegang has been committed to brewing Belgian styles since 1997 and takes great pride in its farmhouse-style brewery, its barreling process and the fact that founders Don Feinberg and Wendy Littlefield had Duvel and other family-owned Belgian breweries in on the project from the beginning. The brewery was cranking out witbier, Saison, quadrupel and abbey ale before all but the savviest U.S. brewers had taken their first trip to the Belgian abbeys.
Duvel actually pitched in on Ommegang's beers in 2006 to help meet demand, but Ommegang's been doing well enough on its own. It distributes to all but seven U.S. states, it exports to Canada and hosts huge Belgian beer festivals and cyclocross races in its hometown each year. Though the mainstream knows it largely as the brewer
Time Warner
(TWC)
teamed with to make a line of licensed beers for HBO's
Game Of Thrones,
Ommegang has more than held its own under Duvel's decade of ownership.
The Brewers Association doesn't consider it "craft" as a result, but it's perhaps the one non-craft brewer the group has openly complimented on its quality. For a U.S. brewer that's Belgian at heart, that's a lovely, happy medium.
Boulevard Brewing
Kansas City, Mo.
Owned by:
Duvel Moortgat Brewery, Breendonk, Belgium
The sale of Boulevard to Duvel
for between $110 million and $120 million last month was a shocker for beer fans and Kansas City alike, but it could have been much worse.
Before this, Duvel shipped roughly 70,000 barrels of beer a year in the U.S., with half of that coming from Ommegang. Boulevard Brewing, meanwhile, is expected to ship 190,000 barrels in the U.S. this year. Boulevard is the 12th-largest craft brewer in the nation, according to the Brewers Association, and the 19th-largest brewer by volume in all of the U.S.
Since beginning operations in 1989, Boulevard has expanded distribution through 24 states and the District of Columbia. It has a huge presence in the Midwest and coverage throughout the mountain states and West Coast. It should give Duvel a broader U.S. distribution footprint and make Boulevard and Ommegang beers far more accessible. More importantly, it should bring Boulevard's 60-Acre Hoppy Wheat, Bully Porter and Unfiltered Wheat to a larger audience.
Boulevard has been one of the good guys and has only advanced craft beer as a whole by growing its brand and encroaching on the big brewers' turf by taking
one of the Kansas City Royals'
official beer sponsorships and plastering its name all over Kaufmann Stadium. By selling to Duvel rather than one of those big brewers, owner John McDonald ensured that Boulevard will remain the beer his city loved and keep people at the brewery there employed.
It won't be "American" anymore, but being run by a family-owned company that cares about its beer and being brewed in Kansas City by longtime Boulevard employees might just be the next best thing.
-- Written by Jason Notte in Portland, Ore.
>To contact the writer of this article, click here:
Jason Notte
.
>To follow the writer on Twitter, go to
.
>To submit a news tip, send an email to:
.
RELATED STORIES:
>>What You're Really Paying For That Beer
>>Glass Half Empty? The Great Craft Beer Selloff
>>Is It Still A Craft Beer After The Brewery Sells
Jason Notte is a reporter for TheStreet. His writing has appeared in The New York Times, The Huffington Post, Esquire.com, Time Out New York, the Boston Herald, the Boston Phoenix, the Metro newspaper and the Colorado Springs Independent. He previously served as the political and global affairs editor for Metro U.S., layout editor for Boston Now, assistant news editor for the Herald News of West Paterson, N.J., editor of Go Out! Magazine in Hoboken, N.J., and copy editor and lifestyle editor at the Jersey Journal in Jersey City, N.J.