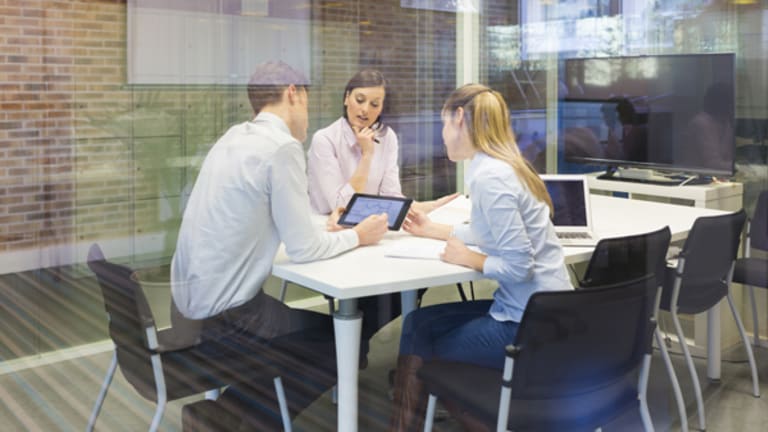 5 Savvy Steps to Take Now to Land Your Dream Job in 2015
More jobs are becoming available, so start planning now to grab the best ones.
NEW YORK (MainStreet) — According to the U.S. Bureau of Labor Statistics, there were 4.8 million available jobs nationwide at the end of October, marking a big increase over the past year.
There's also been a 19% increase in the number of employers looking to hire starting in January, ManpowerGroupsays. And Milwaukee-based Right Management reports that 86% of employees in North America plan to seek new career opportunities next year.
"As overall demand improves, we continue to see consistent, gradual strengthening in U.S. employers' hiring plans," ManpowerGroup CEO Jonas Prising says. "There's a little wind at our backs, as evidenced by the broadly positive hiring plans, and we see that as boding well for 2015."
If you have your eye on a specific job or are just planning to mount an aggressive job search campaign, it's time to start planning. To do a search right, start with these five reminders from Progressive Insurance recruiting managers:
Know your preferred industry cold. Hiring managers love job candidates who know as much as or more about their industries than they do. To feel that love, Progressive advises keeping up on industry news to present yourself as an expert in the space. "Referring to particular articles you have read or conferences and webinars you have attended is a great way to show you're passionate about the field," the company says. "Before your interview, take note of recent company news to show you did your research and know what's going on with your potential employer."
Spruce up your social media. More and more, employers are vetting job candidates via social media such as Facebook, Twitter, Instagram and LinkedIn. "Make sure your profiles on those channels reflect you in a positive and professional light," Progressive advises. "Additionally, social media is a great way to connect with professionals in your targeted industry through common interests on LinkedIn or Twitter chats."
Produce great references. Successful career professionals who can speak up on your behalf are worth their weight in gold. That's where a solid reference can help. "Remember to check with your preferred reference provider before using him or her as a reference, and make sure that person can speak eloquently and specifically about his/her experience working with you," Progressive says.
Ask good questions. When you're at a big job interview, be ready to ask good, knowledgeable questions. "Remember, this is your chance to find out more about the organization, and it shows you are interested in learning more about the position," the company says. "Questions can range from how they will measure your level of success to asking about the direction of the company. It's also a good way to find out if the company is a good fit for you, not just if you're a good fit for the company."
Be creative. As Progressive notes, job opportunities show up where you least expect it. "While certain companies may be well known for a particular industry, they might have departments within that appeal to your skill set," the company says.
— By Brian O'Connell for MainStreet