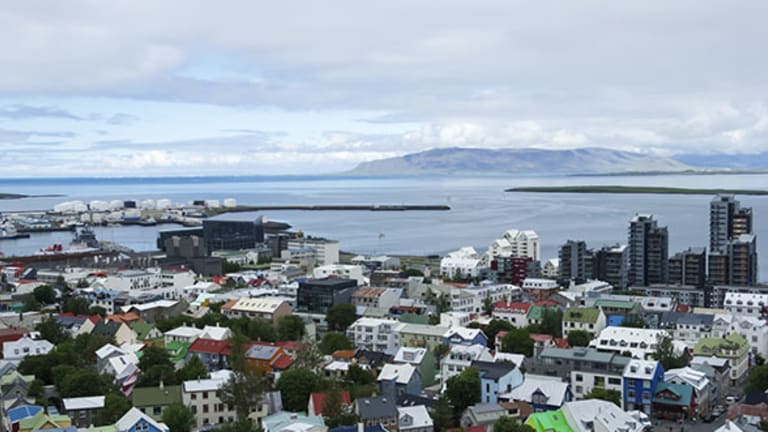 5 Safe Summer Travel Destinations You Want on Your List
From Monaco to northern Japan, prime travel picks abound for today's cautious vacationers.
Amid a spate of terror attacks in Europe, Americans are suddenly amping up their search for safe holiday destinations - almost frantically, said some travel agents - as we all reassess where we want to vacation this year. When destinations that had traditionally loomed as staid to the point of being boring explode as terrorist death traps, the reason for this new summer calculus requires no elaboration.
The tricky bit is identifying what is safe - but also exciting, glamorous, fun.
Know there are answers but, first, understand many of us are busily crossing off the European cities that for generations have loomed as where we dream of vacationing. "When Americans pull back, they tend not to discriminate or act rationally," said Joe Brancatelli, who blogs about travel at JoeSentMe. "They just drop the entire continent."
Is this wise? Some European countries are believed to have dramatically better anti-terror security expertise than others. But fear is fear and if we insist on crossing off everything from Rome to Madrid to Paris to Stockholm, so be it.
Understand it's not just Europe. Kenya, a safari enthusiast's paradise, has lately been beset with terror spawned incidents. Turkey, too, has suffered horrific terrorist incidents, including in Istanbul, long a tourist hotspot. Bali, in Indonesia, also has had mounting terror threats.  And the attacks don't seem to stop in Egypt or Tunisia.  
Don't give up, however. You don't have to vacation at an abandoned town in the midwest to have a high expectation of safety. A wide world - with many safe options - beckons.
Cases in point:
Iceland - "It's very popular now," said Jared Kamrowski, who runs ThriftyTraveler.com. The primary reason: "isolation from mainland Europe," said Kamrowski. That's fact: Iceland is around 1,100 miles from Denmark. Another reason: Iceland offers great natural beauty that is not found elsewhere - hot springs, mountains, geysers, all manner of wild nature. A possible clincher: Icelandair offers spectacular deals, said Kamrowski, who pointed to a $525 roundtrip from JFK to Iceland with a continuation to Amsterdam.
Monaco - it's not just a movie set. A tiny country adjacent to the French Riviera, Monaco "has a highly developed video surveillance system and the highest police per capita rate in the world. The safety and security of individuals and their property are incomparable. "Crimes are practically non-existent," said Camille Cussac who works in the Monaco Government Tourist Office in New York. It's the kind of country where the biggest kerfuffle is when a restaurant runs out of caviar on a Friday night. But if you want safe - and memorable - this is a place to ponder.
Hokkaido, Japan - Most of Japan is hot and sticky in the summer, but Hokkaido, a northern island, has a cooler, mountainous climate and is a go-to place, said tour operator Audley Travel in Boston. A Japanese plus: the dollar is strong against the yen, and the continued weakness in the Japanese economy has pounded down prices for travelers. The whole nation is on sale. Japan also has a remarkably low crime rate. As for Hokkaido, it's famous for beer - Sapporo in particular. Over at travel insurer World Nomads, communications manager Phil Sylvester agreed with the Japan love: "I am nominating Japan as a hot destination. It is very safe."

Switzerland - Digital marketing agency owner Sara Dunn is strong in her opinion about Switzerland's virtues: "American tourists tend to forget about Switzerland when they consider romantic voyages to Europe, but it is my favorite county. Immaculately clean, always on time, beautiful scenery. And Switzerland's classically neutral stance on basically everything makes conflict feel thousands of miles away." Add in gorgeous Alpine scenery and almost non-existent crime, and Switzerland has to figure in any ranking of safe harbors in a world of troubles.
Ireland - Many eyes are turning west from the European continent and focusing on Ireland, a nation with a well-developed security apparatus (originally created to deal with homegrown terrorists who have now laid down their arms) and with enough physical separation from the Continent to create a sense of safety. Outside Dublin, too, Ireland mainly is rural and advice from multiple experts amid the travel uncertainties of 2016 is that if you want safety head to villages and small towns. Grab a pint in tiny Cootehill, County Cavan, Ireland and you just may be the only stranger in the village - and nowadays there's a kind of safety in knowing that.
Bottomline: the safe travel maps have been redrawn. Your choices are your choices - we all have different tolerance for risk. But if you still want an exotic vacation, it's yours and the probability also is high that it will be safe if you choose the right destination.
This article is commentary by an independent contributor. At the time of publication, the author held TK positions in the stocks mentioned.