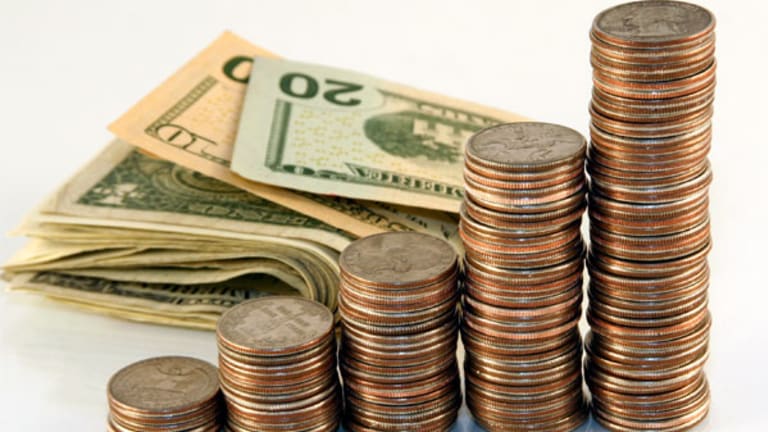 5 Reasons the Housing Market Will Keep On Rising
Home Depot's strong showing is just a bellwether of a good housing market to come, a Realtors group says.
NEW YORK (
) -- Wall Street was abuzz over
Home Depot
(HD)
Monday as the stock climbed to a
on a strong earnings report stemming from a
.
"In the first quarter, we saw less favorable weather compared to last year, but we continue to see benefit from a recovering housing market that drove a stronger-than-expected start to the year for our business," said Frank Blake, chief executive at the home services retail giant.
Blake, and his company, may be on to something.
More and more analysts are coming out with stronger, more bullish reports on the U.S. housing market, and that's great news for long-suffering U.S. homeowners, who finally see some traction in home values after five years of decline and decay in the housing sector.
The latest to the post is Lawrence Yun, the National Association of Realtors' chief economist.
At a recent
residential real estate forum in Washington, D.C.,
Yun said that we are headed to a "multiyear housing recovery." In his talk, he listed several key reasons why:
Stronger employment leads to buyer interest.
"Steady job creation and household formation have been helping to unleash a pent-up demand in the housing market," Yun says. "Lagging housing starts and a continuing housing shortage mean home prices are primed to rise further, by 13% cumulatively in 2013 and 2014, which will add more than $2 trillion to household wealth over this period."
Investment and vacation homes are in demand.
Yun, who pegs U.S. existing home sales growth at 5 million this year, 5.3 million next year and 5.7 million in 2015, says
are experiencing rising interest among buyers. "Growth in household wealth will help vacation home purchases," he adds.
Home inventories are low.
With demand rising, there aren't enough homes available. That is driving existing home prices upward. "Double-digit price gains are within reach in 2013 because inventory is bouncing near 13-year lows, but some relief to inventory will occur later in the year," Yun says. He estimates the median U.S. home price will rise 8% this year and by 5% next year.
Renters are getting into the picture.
After years of sitting on the sideline, U.S. renters are looking to shed their apartments and buy homes. The NAR says that 51% of renters are qualified for a home mortgage, up from 24% in 2005.
"Just looking at the financial qualifications, this means there are about 8 million more renters with the income necessary to buy a home now than in 2000, but they are choosing not to or are unable to become a homeowner," Yun says. He expects more renters to hit the housing market this busy summer buying season.
Credit scores are returning to normal.
Yun says consumer credit score requirements are "dialing back," with the average credit score needed for a conventional mortgage at 720 (and 660 for a government-backed FHA loan). The average score needed for a home loan skyrocketed to 770 after 2009, Yun says.
With mortgage interest rates low - down to 3.71% this week, as measured by
BankingMyWay's weekly mortgage rate tracker
-- all signs point to a strong summer home-buying season.
That's a relief to homeowners, real estate agents and economists, who might well be thinking, "Who says 13 is an unlucky number?"