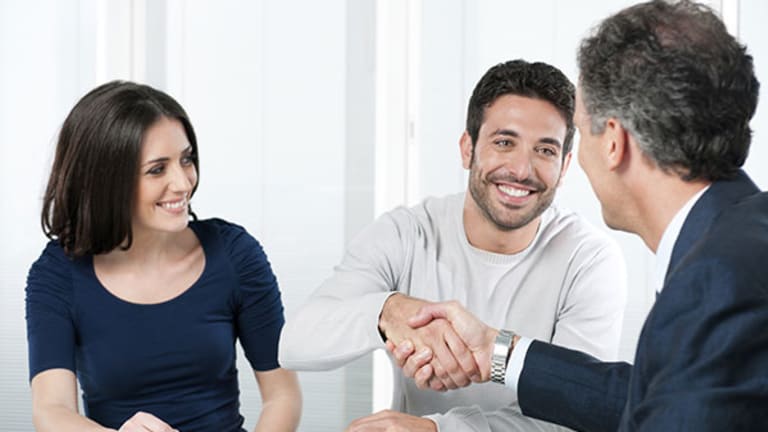 5 Questions to Ask Your Financial Adviser Before a Recession
Rumblings from various economists and financial analysts show the U.S. economy inching closer to recession. If so, what conversation should you have with your financial adviser?
Editors' pick: Originally published Oct. 7.
Inquiring minds are growing skittish over the possibility of a U.S. recession in 2017.
A recent study from Northwestern Mutual shows that 76% of Americans "expect more financial crises in the future." Additionally, only 40% of Americans believe their financial plan "can withstand negative market cycles."
Adding fuel to the recessionary fire is a move last week from the Atlanta Federal Reserve to cut its forecast for future U.S. gross domestic product from 3.5% to 2.2%, as retail sales, consumer spending, manufacturing and construction clocked at more anemic levels in the third quarter of 2016.
That's certainly not recession territory, but some experts see negative growth on the horizon. A case in point - the Chicago Fed National Activity Index, a key economic benchmark, recently slid into negative territory.
"Of all the indicators I've looked at, the CFNAI has the strongest leading relationship with real gross domestic product," states Russ Koesterich, head of asset allocation for BlackRock's global allocation team, in a research note released on September 29. "Over the past 35 years, the level of the CFNAI has explained approximately 40% of the variation in the following quarter's GDP, according to Bloomberg."
"More troubling than the level of the CFNAI is the pattern," Koesterich adds. "The three-month average has been negative since early 2015. The last time this happened was the summer of 2007. Going back to 1980 this pattern has only occurred during recessions, or the period leading up to one."
If the U.S. economy does indeed slide into recession, investors and retirement savers need to be ahead of the trend and have an action plan ready to go if and when the storm hits. Start by asking your financial advisor these five questions:
- What's the reality going forward? - Jeremy Torgerson, a financial advisor with nVest Advisors, LLC in Brownsville, Texas, says that sometimes, a recession is only in your head. "Confirmation bias is a real enemy when trying to invest objectively," he says. "If you believe things are good, you will discount news that points to a downturn. But if you believe things are bad, you will anchor onto news that reflects your values. Ask your advisor for a more objective take on the state of the economy. Don't go with your gut if you self-feed your news sources."
- Will it be a market downturn, or an economic downturn? - Torgerson reminds investors that markets ebb and flow constantly, without any real logic to it. "They're emotion-driven," he adds. "It's the fear of something happening that moves markets, not so much the actual event -- look at Brexit, or the January fear of a China recession. If it's a market correction, you should probably ignore it and move on." But a broad-scale downturn in the economy is different, and the recovery will take longer, with more banking and governmental intervention, than a simple market correction. "I personally don't see a great economy, but I don't see anything like a collapse, either," he says. "But yes, if you foresee a failing economy, then it's safe to exit now hear the highs and wait until the market bottoms."
- What if there's no recession? - Jeffrey Breese, a financial advisor with Flores Wealth Management, in Chandler, Ariz., sees a "50-50" chance of a recession next year. "If it doesn't happen, ask your advisor how would I benefit from that scenario, too," he says. Recession predictions "are wrong many, many times," Breese states. So know where your fortunes lie in your investment portfolio if a recession doesn't occur at all.
- What changes, if any, should I make to my portfolio? - Scott Cody, a financial planner with Latitude Financial Group, in Denver, expects a U.S. recession in the second half of 2017. "This market cycle is into the eighth year since it began in March 2009," he states. "GDP is slowing, and corporate earnings growth has been going in the wrong direction for several quarters." That's why Cody recommends asking your financial professional if you should make any changes in your portfolio before a recession lands. "Specifically, ask if you should increase any liquid savings in case of a job layoff or business downturn," he says. "You'll also want a time table on when your investment portfolio should recover."
- Can I cover my financial needs? - Jennifer Myers, president of SageVest Wealth Management, in McLean, Va., says Americans should know if they have enough in secure investments to cover their cash and income needs through a potential market downturn. "It's important to have a minimum of five years of cash needs in bonds or other secure investments to ensure you're not forced to sell stocks at lows, and allow your portfolio to regain footing, potentially over a period of years," she says. Myers also advises asking if you have enough "extra exposure" to cash, bonds and certificates of deposit "so you can comfortably buy on dips, thereby taking advantage of a market downturn."
Is a recession definitely rolling down the pike? No, not yet, at least. But there are enough economic signposts out there that indicate a downturn is a possibility. That's why you should talk to your financial advisor - before hard financial times come calling.