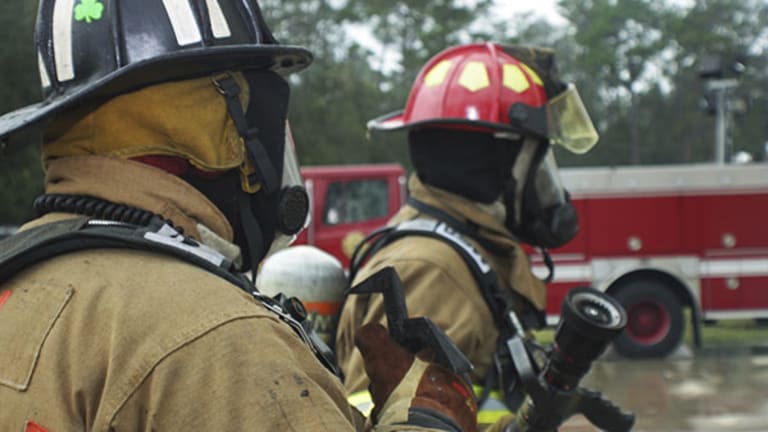 Publish date:
5 Professions Most Likely to Make You a Homeowner
Ranchers and other Americans in certain occupations have unusually high homeownership rates, for reasons you might not guess.
Ranchers and other Americans in certain occupations have unusually high homeownership rates, for reasons you might not guess.
BOSTON (TheStreet) -- Mamas, don't let your babies grow up to be cowboys -- unless you want them to own their own homes, that is.
Property-listing site Trulia.com recently found that ranchers and other Americans in certain occupations have unusually high homeownership rates, even after controlling for income, education and other variables that affect buying vs. renting.
"We took all of those demographics into account, then looked at whether some professions still have higher homeownership rates beyond the demographics," Trulia Chief Economist Jed Kolko says. "We really wanted to isolate the relationship between homeownership and certain occupations."
Kolko says people who are older, married, richer and living in rural areas have historically owned homes at higher rates than younger, single, less wealthy, urban Americans.
But he says Trulia found that even after accounting for those factors, people in some professions own their own housing more frequently than those in other lines of work.
Kolko says occupations with higher homeownership rates generally offer more job security and predictable income levels, as well as less need to move around to stay employed or advance your career. The economist says that's not surprising given that owning a home "makes more sense the longer that you stay in one place."
Read on to check out the five professions Trulia discovered have the highest homeownership rates over and above what demographic characteristics of people who work in those fields would suggest.
Trulia based its study on 2007-12 U.S. Census data covering the ages, incomes, marital status, homeownership rates, location (rural vs. urban) and other traits of Americans in various occupations.
Fifth-best job for homeownership: Groundskeeping or landscaping/lawn-care supervisor
Trulia found that 75.3% of groundskeepers and other landscaping supervisors own their own homes -- 5 percentage points more than expected based on their typical ages, incomes and other factors.
Also see: 5 Housing Markets You Can Afford on a Minimum Wage>>
Kolko attributes the higher-than-predicted homeownership rate partly to the fact groundskeepers generally don't have to relocate to different cities for career advancement.
The expert also thinks many landscapers own homes because they place great importance on having well-manicured lawns and have the skills and equipment needed to grow one. "People who choose to be in that occupation probably care a lot more than average about controlling the look and function of their [home's landscaping]," Kolko says.
Fourth-best job for homeownership: Police officer
Perhaps it's not surprising that people who spend their days sending bad guys to the Big House like to go to their own houses after work.
Trulia determined that 80.1% of cops own their own places, or 5.2 percentage points above what officer incomes and other demographics would suggest.
Kolko believes police have higher-than-expected homeownership rates partly because of special programs designed to help cops buy their own places.
For instance, the Federal Housing Administration's Officer Next Door initiative lets police buy foreclosed homes for half of a property's appraised value.
Some state housing-finance authorities also offer special mortgages for police, while companies such as Homes for Heroes give cops and others in dangerous professions discounts on home loans and Realtor commissions.
Third-best job for homeownership: Rancher, farmer or other agricultural manager
Besides the obvious fact ranchers and farmers often own their own land for professional reasons, these occupations lend themselves to high homeownership rates because farm country typically has few available apartments, Kolko says.
"Rental units are less common in rural areas," he says.
Also see: 5 Best Cities for Singles>>
All told, Trulia found that 90.4% of ranchers and farmers own their own housing, which is 6.8 percentage points higher than what those jobs' demographic characteristics would predict.
Second-best job for homeownership: Personal-appearance worker
Hairstylists and others in the personal-appearance industry are a cut above the ordinary when it comes to homeownership.
Trulia calculations show that 63.3% of people in those professions own their own housing, which is 7.1% higher than what Kolko says other factors can explain.
He theorizes that the difference stems from the fact that personal-appearance workers often operate out of their houses.
"Many hairstylists and hairdressers see customers at home, which is a lot easier to do when you own a place," the economist says. "Having clients come to your home might be awkward or even not allowed if you're a renter."
Best job for homeownership: Firefighter
Firefighters don't sleep in their firehouses all of the time, and plenty (83.6%, according to Trulia's analysis) have chosen to buy their own homes.
Trulia estimates that's 7.9 percentage points more than demographic factors would explain -- the largest differential for any profession studied.
Kolko attributes firefighters' higher-than-normal ownership rates to the availability of the same kind of home-buying programs that cops can access.
For instance, firefighters can tap into the U.S. Housing and Urban Development Department's Good Neighbor Next Door program, an expanded version of the Officer Next Door initiative.