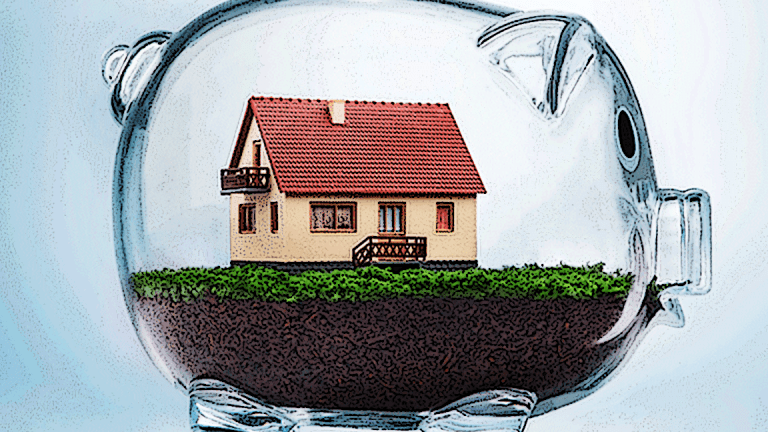 3 Mostly Depressing Predictions for U.S. Housing Market in 2018
2017 is going out with a bang for the U.S. residential real estate market, as home prices are in full flight, and demand for mortgages is high. What will 2018 bring?
No doubt about it -- 2017 was a banner year for the U.S. housing market, with Freddie Mac calling it "the best year in a decade."
"Macroeconomic conditions remained favorable for the housing and mortgage markets in 2017," Freddie Mac reports in a December 2017 recap note. "Despite challenges, the housing markets remain on track for their best year in a decade by a variety of measures."
With a strong platform for growth in 2017, what will 2018 bring, specifically, for buyers, sellers, investors, and real estate professionals? That's a question TheStreet.com asked a few U.S. real estate experts, who chose these "top five" predictions for the new year:
A "Bubble" Arises
With higher construction costs due to the Canadian lumber tariffs, increased lending and risk-taking from banks due to higher interest rates, the already low inventories in many U.S. markets will increase, says Brett Maternowski, a real estate specialist at Dalton Wade Real Estate Group, in St. Petersburg, Fla. "This will be exacerbated as new home costs rise enough to make resale homes even more attractive," he notes. "Combine that scenario with more millennials entering the housing market and aging baby boomers looking to downsize their homes, and you have a recipe for a self-sustaining housing bubble."
New Tax Law Impacts Home Sales Activity -- More Than You Might Think
"I spoke to one of our preferred lenders today about the impact the current tax bill might have on lending and home prices when it becomes law," says Jeremiah Wiggins, a licensed real estate salesperson at Bohemia Realty Group, in New York, N.Y. "He said it likely won't affect lending, but it will affect prices according to appraisers." Wiggins estimates up to a 10% drop in most U.S. markets for properties going for more than $500,000, and up to a 15% drop in high-value markets like New York, San Francisco, and Seattle. "By taking away the mortgage interest deduction, a major incentive for buying a home would no longer be part of the tax code," notes. 
Low Inventory, Emphasis On Entry-Level Home Construction
"My biggest prediction for housing in 2018 is that inventory will remain low and builders will focus on building more entry-level housing options," says Allison Bethell, real estate investment analyst at FitSmallBusiness.com, in New York City. There's a huge shortage of affordable housing -- especially in major metropolitan areas, Bethell notes. "People have been priced out of renting and purchasing, so builders will try to fill that void through townhomes, condos and single-family communities that offer affordability, value and are environmentally conscious," she says.
Mortgage Refinancing Down
Carlos Miramontez, vice president of mortgage lending at Orange County's Credit Union, in Santa Ana, Cal., says that upward-trending interest rates will curb home refinancing deals in 2018. "According to various housing economists, 30-year fixed interest rates are expected to increase 0.30% to 0.70% next year -- up from the current 4.00% mortgage rate levels," Miramontez says. "This rate increase will slow the volume of consumers refinancing their home as most consumers have taken advantage of restructuring their home loan over the past few years when interest rates were at lower levels."
A Stronger Economy = a Robust Housing Market
"We expect the U.S. economy to continue on a solid growth path in 2018 and thereby further strengthen employment and eventually also wage growth," says Metin Akyol, an economist with Zacks Investment Management. "This will be the largest driver behind the housing market in 2018 and will provide support for the ongoing increase in new home sales and existing home sales. As more individuals find themselves in employment for extended periods of time, consumer confidence will continue to rise (it recently exceeded pre-crisis levels) and will lead to increasing demand for housing."
More of What's Trending on TheStreet: