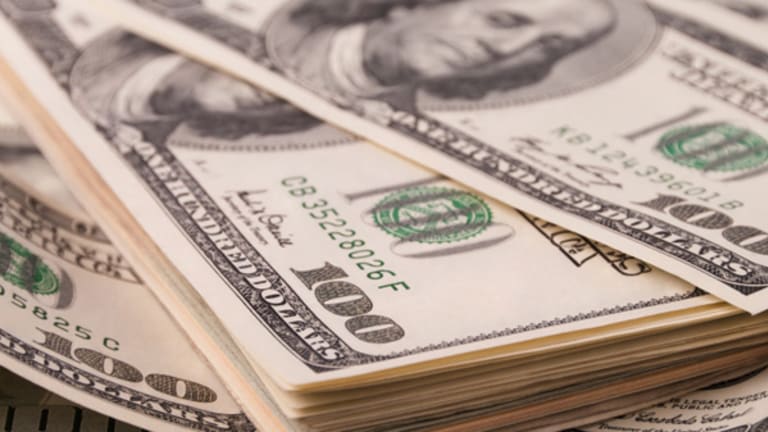 5 Old-School Jobs That Are Back in Vogue
Butchers, milkmen and diaper delivery are among the old businesses with new life.
Butchers, milkmen and diaper delivery are among the old businesses with new life.
BOSTON (MainStreet) -- When President Barack Obama addresses the nation tonight with a "jobs plan," he is expected to talk about infrastructure and tax incentives.
What he probably won't bring up are milkmen and chimney sweeps.
That, however, is where some of the job growth is. Proving the old adage that everything old is new again, some old-fashioned careers are seeing new and growing demand.
We may never again get to the point where knife sharpeners go door to door and every town square has a cobbler. But there are other trades that, once squeezed from prominence by market forces and changing tastes, are making a comeback.
The following are five old-school jobs seeing renewed demand:
The milkman
The neighborhood milkman is an indelible image of Americana. Dressed all in white, they would make door-to-door deliveries of milk, cream and butter with a smile and tip of their pristine cap.
The traditional milkman all but disappeared since a heyday in the 1940s and '50s. A big reason was the emergence of large and local grocery stores that offered the appeal of one-stop shopping, as well as the "grab it fast" appeal of convenience stores. Improvements in home refrigeration and homogenization alike made use-it-or-lose-it milk purchases a thing of the past, and daily deliveries fell by the wayside.
Also, over time, large dairy companies forced a market consolidation that often squeezed out local suppliers. Selling on volume, grocery stores could undercut the prices charged by milkmen and the farms that employed them.
Another death knell was a cultural shift of the 1970s: As women increasingly entered the workplace, there was no one home during the day to receive orders and pack them away in the fridge. Leaving glass bottles of milk unattended In the hot summer sun? Not a grand idea.
Slowly but surely, milkmen have been re-emerging.
Fueling the resurgence of the past few years, in large part, is that more people are more serious about their food and wanting to "buy local." Patronizing local dairy farmers is seen as giving access to fresher, better tasting product, and milkmen serve as a conduit between local, family farms and consumers. For those who want it, in states that allow it, the milkman may be the only source of specialty products such as raw milk.
Insulated coolers have resolved the problem of drop-offs when no one is home and, in fact, busy lifestyles have given rise to the growing market for home delivery of groceries, something even
Wal-Mart
(WMT) - Get Report
has introduced in some areas.
Chimney sweeps
Credit the classic Walt Disney musical
Mary Poppins
for our romanticized vision of chimney sweeps.
In reality, there aren't many Cockney-accented, ash-hatted lovable rogues skipping roof-to-roof. But chimney sweeps have weathered challenges to their business over the years and managed to persevere.
"Chimney sweeps are still very much in demand," says Melissa Heeke, spokeswoman for the
. "In fact, with annual chimney inspections recommended by a growing number of authorities, chimney service is here to stay."
New, modern technology once threatened the livelihood of the traditional chimney sweep. The trade has adapted.
"Chimney sweeps do so much more than simply sweep wood-burning fireplaces," Heeke says. "Gas logs, furnaces burning almost any fuel type and even clothes dryers have vents which need to be inspected and maintained regularly. Chimney inspections are also recommended upon the sale of a home and after natural disasters like earthquakes and floods to ensure that the heating appliance is venting as efficiently as possible."
There have been approximately 5,000 chimney sweep companies nationwide for the past several years.
"That number fluctuates seasonally, as it is easy for anyone to call themselves a chimney sweep in this mostly unregulated trade," Heeke says, suggesting that consumers "do their homework before hiring a chimney sweep, or any other contractor, to come into your home. "
Cloth diaper service
Consider it trickle-down economics at its most literal.
One of the undignified chores of new parents is the changing of diapers. Decades ago, cloth diapers were the only option. Then came the rise of disposable diapers such as Pampers and Huggies. Now, post-recession, cloth diapers and diaper services are making a comeback.
In June 2008, the
Real Diaper Industry Association
commissioned a survey to research the growth of the cloth diapering industry. The takeaway: More Americans were choosing to use cloth diapers, and there had "been a strong upward trend in overall sales" as part of the $7 billion-a-year diaper marketplace.
Among the reasons are cost and environmental concerns. The industry estimates that as much as 3% of all landfill waste comes from disposable diapers.
"Given where the economy is at, people are definitely looking for ways to save money," says Judy Aagard of
Tiny Tots Diaper Service & Baby Boutique
, based near San Francisco. "It is kind of a win-win situation for them. They can save money and they can help the environment. There is really not a downside. It is definitely a big comeback."
Family-run since 1966, Tiny Tots has laundered an estimated 675 million diapers.
"We've seen the tide shift a few times," Aagard says.
"I try not to call them disposables, because they really aren't," she says of her plastic-based competition. "They really are single-use, and the resources come from all over the world for just a few hours of use -- and then they need to be disposed of."
Cloth-diaper fans are fond of citing -- often without attribution -- a factoid that plastic-based diapers take anywhere from 250 to 500 years to break down. However long it takes, "they don't just go away. We have to deal with them and we'll be living with them for hundreds of years," Aagard says. "There's that real cost the consumer has and the cost to society, which ultimately also trickles back down to the consumer."
"It is not just diaper services, but also home laundry in general that is having come back," Aagard adds. "There are probably more domestic manufacturers of cloth diaper products than there has ever been in the history of the U.S. There are just all kinds of opportunities."
The butcher
Like the milkman, local butchers are making a comeback for reasons that go beyond nostalgia.
From 1997 to 2007, the number of butcher shops in the U.S. fell to 5,896 from 7,214, according to Labor Department statistics.
But those tired of cellophane-wrapped supermarket Styrofoam fare have been migrating gradually from supermarkets back to meat specialists. Like milk, selection and quality has shoppers willing to pay more for quality at the new wave of butcher shops reversing the downward trend as they pop up in cities and towns throughout the United States.
An odd combination of frugality and culinary trend has made "nose to tail" all the rage -- a waste-not, want-not approach to using as much of the animal as possible. Try picking up pig's trotters, spleen or brains at the local
Target
(TGT) - Get Report
or
Safeway
(SWY)
and you'll be out of luck.
Local butchers also benefit from the locavore movement and consumers seeking local goods free of hormones and post-mortem additives, raised in a cruelty-free environment and slaughtered "humanely."
A twist on the push for local meat can be found in Washington and other states where legislation has been filed that would allow mobile abattoirs to service small farms, easing the cost and burden of them having to transport their wares to USDA facilities.
The barber
Before we had in-home "man caves," there was the barbershop.
Over time, the old-school barber shop --
Playboys
and racing forums on the counter, combs steeping in bright blue Barbicide, the air filled with Old Spice and dirty jokes -- was largely replaced by Supercuts and pricey, unisex salons.
Slowly but surely the iconic barber pole is starting to reappear (though nearly every city seems to have a few that somehow survived as tiny time capsules).
Some in the media have tried to pin the resurgence on hype for the TV series
Mad Men
, which fetishizes '60s styles.
A better explanation may come from the
chain, which has marketing materials crediting its multi-state expansion to a longing for "the return of the classic American barbershop." (A competitor,
, has used its retro looks to expand from Denver to become a 50-store chain in 10 states, but serves men and women and touts a rock 'n' roll style that breaks from the past. It has its own in-store radio station more likely to play Lil Wayne than Sha Na Na, and assures customers of "kick-ass" service.)
"During the late 1950s, the local corner barbershops ... the local bastion of urban masculinity, began to disappear as the 'flower-power' age brought about changes in men's hairstyles," the Roosters website says. "Today's man deserves better than the 10-minute haircut from discounting competitors. He is not interested in the metrosexual approach to services offered in their wife's unisex beauty salon. Men want the good, old-time barbershop."
But they want it with the modern conveniences.
, a shop in Somerville, Mass., will teach you how to shave with a straight-edge razor right out of the 1950s -- or the 1850s -- but because "a gentleman's second home is the barbershop," wants customers to feel comfortable when they "kick back in one of our leather recliners in the waiting area, watch a game on our flat-panel TV, play one of our guitars off the wall or sip some coffee and enjoy fresh Italian cookies."
-- Written by Joe Mont in Boston.
>To contact the writer of this article, click here:
Joe Mont
.
>To follow the writer on Twitter, go to
.
>To submit a news tip, send an email to:
.
RELATED STORIES:
>>5 Jobs Under Government Attack
>>10 Paths Congress Can Take to Job Creation
>>10 People Living the American Dream
Get more stock ideas and investing advice on our sister site,