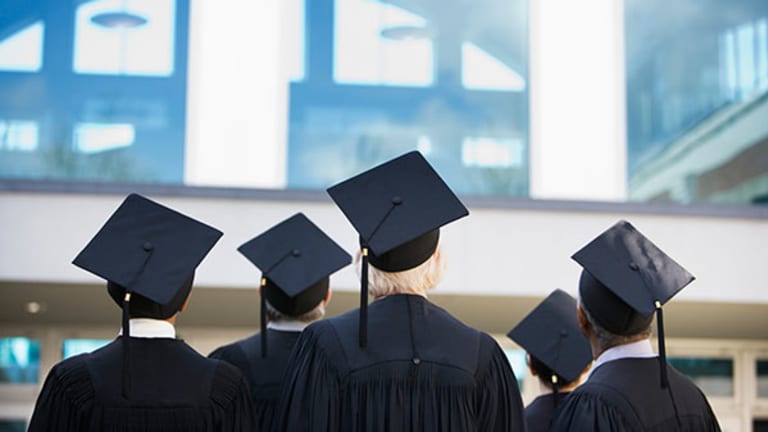 Publish date:
5 New Year's Resolutions That Will Put You in the Red for 2015
New Year's resolutions are often hollow promises, mostly because keeping promises to lose weight and quit smoking gets costly.
New Year's resolutions are often hollow promises, mostly because keeping promises to lose weight and quit smoking gets costly.
NEW YORK (MainStreet) — New Year's resolutions shouldn't result in bankruptcy.
Roughly 44% of Americans told the Marist Institute for Public Opinion they'd make a resolution this year, the same percentage that did so last year. Unfortunately 41% of respondents bailed on their resolutions last year after only 28% didn't come through in 2012. Being a bit more optimistic about those pursuits helps — as evidenced by the 56% of people younger that 45 who made resolutions, compared with just 37% of those a bit more worn down by life — but being able to invest in those resolutions doesn't hurt, either.
We took a look at five recurring New Year's resolutions and rang up the costs behind welcoming 2015 in happier, healthier fashion. The goals may be different, but one element of each of these personal promises never changes: They're going to cost you:
Get in shape/lose weight
You know that guy sporting the new FitBit who nearly plowed over you on the sidewalk, then bent over winded half a block later? That woman at the office who's been showing up late every morning to shower after riding a bike to work? Not only were they content to sit home and binge watch American Horror Story a week ago, but they'll likely be taking up your space on the elliptical machine or treadmill once you get to your local Planet Fitness, Town Sports  (CLUB) - Get Report  or Life Time Fitness  (LTM) - Get Report .
In a surprise to no one, 31% of Marist Poll respondents who planned to make a New Year's resolution this year wanted to lose weight, improve health or exercise more — making fitness the world's top resolution. According to The International Health, Racquet & Sportsclub Association, a health club industry group, 51.3 million people in the U.S. were members of health club. The recession and ensuing economic recovery has forced gyms to go a bit easier on the membership fees as well, with market research firm IBISWorld noting that average monthly fees have fallen from $49 in 2009 to $41 this year.
Even those fees have loopholes, however. The American Health and Fitness Alliance's fitness, yoga and pilates PassBooks sell for just for $85 and give buyers 600 free admission tickets to health clubs in Chicago, Houston, Los Angeles or New York for the entire year. That's about $7 a month for passes that each allow two free visits or more, with fitness centers including 24 Hour Fitness offering weekly programs. Costco and Sam's Club, meanwhile, offer bulk memberships to Planet Fitness, 24 Hour Fitness and elsewhere that come out to less than $15 a month.
Then again, if you have a neighborhood rec center or even some home exercise equipment handy, you won't even have to pay cut-rate warehouse store prices for fitness.
Quit smoking
Roughly 7% of respondents told Marist that this is their biggest goal for 2015, and it's perhaps the only one on this list that can save consumers money. Last year, American smokers paid about $6 a pack on average, including a $1.01 federal cigarette tax and an average state cigarette tax of $1.54. That's $2,190 a year on a pack-a-day habit that doesn't include the $1.01 federal cigarette tax and an average of $1.44 in state cigarette taxes.
Unless you're quitting cold turkey or using free support systems such as Web and phone counseling or classes and 12-step programs, costs can run from $200 to $300 for nicotine patches and medication to nearly $3,000 for therapy or nicotine inhalers. Some health care plans cover this and, though uncovered solutions are monetarily costlier than the habit itself, the CDC says the 13 to 14 years of life that nonsmokers have over smokers — on average — is worth the investment.
Go back to school
So this is the year 4% of you, according to Marist, finally get those last credits and a diploma or that graduate degree. Hopefully a 529 plan or some student loans are on your back-to-school shopping list.
According to the College Board, even students who want to pad their academic achievements with a two-year associate's degree will have to pay more than their peers did a year ago. The average annual cost of attending a two-year public college rose 3%, to $3,347, still a bargain in the world of higher education.
Those looking to finish up a four-year degree or begin working toward one at an in-state public college or university will have to hand over an average of $9,139 in tuition and fees for 2014-15, or 2.9% more than they would have in 2013-14. For out-of-state students, that tally rises to $22,958 — a more than $7,000 premium over last year. Private-school students more than triple their public in-state counterparts, paying an average of $31,231.
For students looking to finish their master's or doctoral degrees, the difference in tuition couldn't be more disparate. While $7,968 is 2.9% more than what grad students pursuing a master's in-state were paying last year, it's almost four times less than the average $27,594 their private-school colleagues will pay. The same holds true for doctoral candidates, who pay little more than $10,000 in-state but nearly $40,000 at a private institution. None of that includes room and board, the costs of which are up between 2.2% and nearly 3.5% within the last year.
Change careers
While this wasn't an option during the economic downturn for the 5% of resolution makers looking to shake things up career-wise, a recent survey by job site CareerBuilder found that 21% of full-time workers planned to change jobs last year, up from 17% in 2013.
That said, there are myriad factors beyond salary that could turn a change of careers into a cash vacuum. According to the folks at Monster.com  (MWW)  , any new degrees required for this change would incur the tuition, fee and room-and-board costs mentioned earlier in this list. Unused sick time and vacation days would also be chalked up as losses, as would any disparity in benefits such as stock options or day care. Job-hunting expenses are usually tax deductible, but that only applies when seeking a job in the same profession.
If your career path leads out of town, however, the Employee Relocation Council says to prepare to pay an roughly $2,000 for a house-hunting trip, more than $16,000 on average for the move itself if you rent and an average of more than $55,000 if you own a house and need to sell it.
Spend less/save more
A full 7% of respondents from the Marist survey think they can be better with their finances in the last year. They're right.
The bad news, according to the Federal Reserve, is that revolving debt, including credit cards, was up 5% in October. That's wonderful for retailers and consumer confidence, but not great for consumers themselves. According to the Reserve Bank of Boston and CreditCards.com, the average household with credit card debt owes $5,700 and total revolving debt stands at $880 billion.
Considering that missing a payment can lead to default interest rates of 25% to 30%, refraining from additional credit card spending, consolidating debt under lower rates and hitting that already-high payback number will keep that resolution from becoming bigger than a cardholder can handle.
— By Jason Notte for MainStreet
>To contact the writer of this article, click here: Jason Notte.
>To follow the writer on Twitter, go to http://twitter.com/notteham.
>To submit a news tip, send an email to: tips@thestreet.com.
RELATED STORIES:
>>Millennial Investors Care More Than Boomers, Gen X
>>7 Holiday Shopping Apps Stores Hope You Won't Use This Season
>>5 Last-Minute Strategies For Holiday Procrastinators