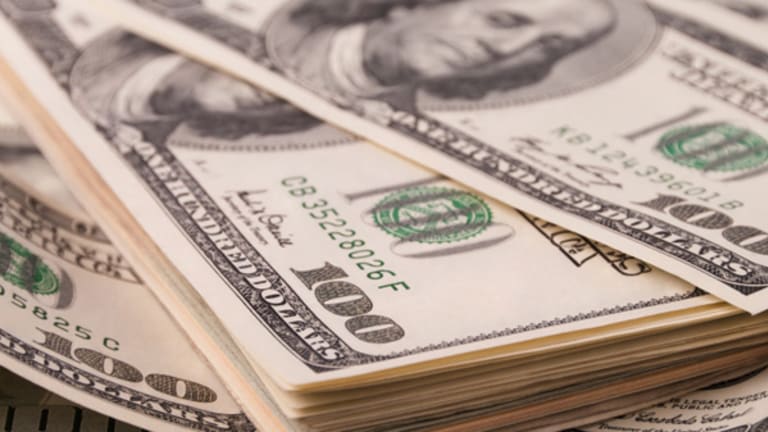 5 Networking Mistakes That May Be Ruining Your Job Hunt
Networking is too important to ignore if you want to land the job you want. Unfortunately, it can be a minefield of professional faux pas.
Networking is too important to ignore if you want to land the job you want. Unfortunately, it can be a minefield of professional faux pas.
ByRobyn Melhuish
ATLANTA, Ga. (TheStreet) -- Networking can be a hassle, but it's necessary if you want to get ahead in your career. In fact, the Bureau of Labor Statistics discovered a full 70% of all jobs are found through networking. Another survey revealed four in 10 job-seekers found their dream job through personal connections.
Networking is too important to ignore if you want to land the job you've been hoping for. Unfortunately, networking can be a minefield of professional faux pas if you're not careful. Here are the five biggest mistakes you need to avoid if you don't want your contacts avoiding your calls:
Approaching with a "Job, please!" attitude
There are many reasons to expand your professional network. You might be interested in rubbing elbows with the movers and shakers in your field, or you might just want to commiserate about the industry with someone who truly understands. Not everyone is in the networking game to score a new position for themselves. If you walk into the room with the attitude of getting a job immediately from one of your contacts, the odds aren't in your favor.
Instead, look at networking as a way to build relationships and ask for mentorship. Don't just talk at your circle; listen to what they're saying. Ask for the opportunity to have an informational coffee and quiz them about the industry. Find someone in a position you admire and ask formally if they would be willing to mentor you. Coming into a networking situation with a sense of entitlement will have you leaving without a job or any new contacts.
Ignoring your niche
Your niche might just be your secret weapon when it comes to networking effectively and gaining the job of your dreams. Too many people search for general networking events or career fairs to score a job. Instead, you should be diving into your niche industry to make the connections you need.
Also see: 5 Do's and Don'ts for LinkedIn Users>>
Whether your niche is medical sales or publishing, you should know the niche job boards, social media channels and networking events frequented by those in the industry. A few important niche contacts are worth a thousand LinkedIn connections in completely unrelated fields.
Adding no value
Networking is about relationships, and relationships are about give and take. Unfortunately, too many job-seekers go into a networking situation asking what their contact can do for them, not what they can do for their contact. If you don't add value to your network, you'll find your best contacts are soon hitting the ignore button.
Listen to your contacts when they talk and ask them about their personal and professional goals. You don't need to have a job to offer to give value. You can make connections between like-minded people in your network, or even send along helpful articles and advice. Look for a way to give back to your connections, and they'll be much more likely to want to help you along your professional path.
Assuming your contacts remember you
You went to a networking event and really killed it. You walked out with a pocket stuffed with business cards and a good feeling things were about to turn around in your professional life. Then a week passed and you didn't hear from anyone, then another week. You begin to despair about your professional prospects, instead of looking in the mirror for the culprit.
Also see: Famous Resumes: Lessons for Job-Seekers>>
Don't expect the contacts made Monday to remember you Friday if you don't do the work to be memorable. Always follow up with your new contacts by adding them to social media channels such as LinkedIn and sending polite thank-you emails. Then, follow-up again with helpful articles or lunch invitations to keep your contacts fresh. It might sound time consuming, but keeping your network active can ensure those people keep you in mind when great positions pop up.
Pestering your circle
It's a delicate balance, but there's a difference between "checking in" with a contact and never leaving that person alone. Don't become a pest, whether it's on the phone, in person or over social media.
Thanks to the Internet, it's a lot easier to keep in touch with contacts we don't see every day. The flip side? It's also a lot easier to annoy the living daylights out of your network. This also extends to social media faux pas such as hourly status updates or daily messages. Keep in contact and add value to your circle, but don't pester them on a nearly constant basis.
As long as you avoid some of these common pitfalls, networking can be the key to breaking open your career prospects and finding your next job.
What do you think? What are some common networking mistakes you see? Share in the comments!
Robyn Melhuish is the Communications Manager at MedReps.com, a job board which gives members access to the most sought after medical sales jobs and pharmaceutical sales jobs on the Web. Connect with Robyn and MedReps.com on Facebook, Twitter and LinkedIn.