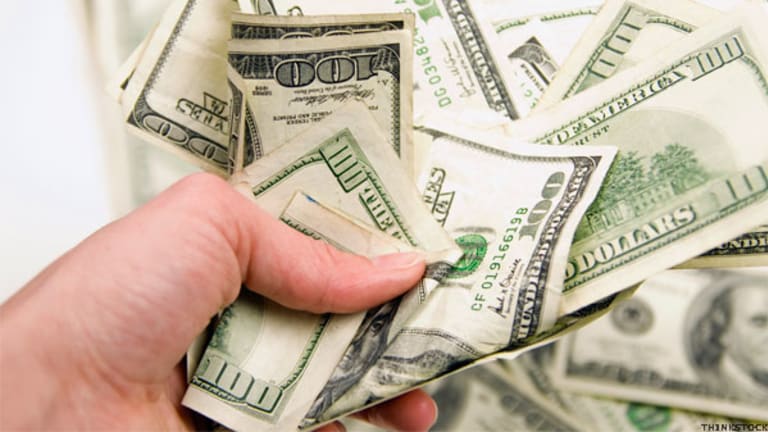 5 Must-Ask Questions for Couples
Here are five things you must discuss with your significant other before taking the plunge.
By Jessie Szymanski, Vice President at BlackRock

Wedding season is just around the corner-a time when the birds are chirping, love is in the air... and fiancees need to talk finances.
While not as fun as cake tasting or dance lessons, talking finances - including spending, saving and investments - could be the most important thing a couple does before tying the knot.
There's a big downside to not discussing your financial issues. The number one cause of divorce in the U.S. is money, and one study found that financial arguments early in a relationship may predict divorce.
Besides divorce, it seems money regularly causes strife in American marriages. According to one study, 40% of people don't trust their significant other to manage their combined finances. Another found that one in three Americans (31%) admits lying to their spouse about money. While the top offenses could be considered "minor," some people admit to hiding major purchases, keeping secret bank accounts (!) and lying about their debt or earnings.
So, before saying "I do," consider opening a bottle of wine with your partner and opening up about the answers to these 5 questions:
How much debt do you have? Debt isn't a deal breaker, but knowing what your combined financial picture will look like at the starting gate is crucial to fostering financial trust from the get-go.
What's your credit score? This one is a snoozefest. But you need to know. Why? Credit scores are a great holistic picture of your partner's actual financial health, and they determine everything from your ability to buy a home to your ability to get a credit card.
What kind of lifestyle do you see us living? If you're content living in a 1-bedroom apartment and your fiancee wants a mansion, a boat and a house in Hawaii, you need to talk. Cool tools like this one can help you envision your long term lifestyle, even in retirement.
What are your financial goals? Having joint long-term financial goals will help you fret less about your money choices (Would he be OK with this purchase?) and his. Once you're aligned on your goals, you can work on getting your investment foundation right with tools like this one.
Are we going to manage our investments ourselves or hire someone to do it for us? Some people choose to manage their investments directly; other people choose to use a financial advisor. Studies also show that women are generally more conservative when it comes to investing, so aligning on your approach is key. Choosing your path from the outset can help you get started on saving for retirement, kids' college education, or other financial goals right from the start. And getting going early is the key to getting where you want to go.
Are those questions hard to ask? Maybe. But if you start the conversation by sharing information about yourself, your partner should be happy to open up. My bet is your finances and your fiancee will thank you later.
Jessie Szymanski writes about personal finance for The Blog. You can find more of her posts here.