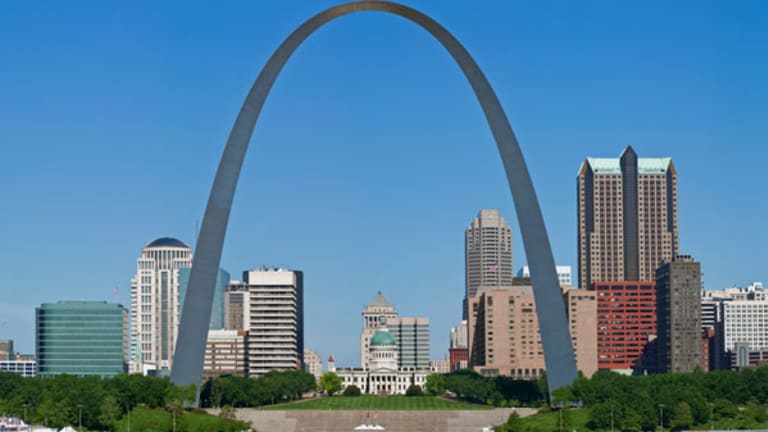 5 Most Sinful Cities in America
Here are places to avoid -- or embrace, depending on your preference for sloth, greed, gluttony and more.
BOSTON (
) -- If you're the kind of person who eats dessert first or picks a college to attend because of its party-school reputation, here's a look at five "sinful cities" you'd probably love to move to.
"Our list includes some things that might not make a city very desirable -- like the level of violent crime -- but five of the seven things we looked at are actually kind of harmless," says Randy Nelson of property-listing site
, which recently ranked America's largest cities for residents' involvement with the Seven Deadly Sins.
The study analyzed 95 of the nation's 100 most-populous communities (Movoto couldn't get complete data for the other five) to see how often locals commit the Catholic Church's seven major sins: Envy, Gluttony, Greed, Lust, Pride, Sloth and Wrath.
Nelson came up with the idea for the study because he wanted to test whether Las Vegas really lives up to its "Sin City" nickname.
"Everyone calls Las Vegas 'Sin City,' which got me thinking: 'What are sins, and can we somehow technically measure them?'" he says.
The expert ended up matching each behavior on the church's 1,400-year-old list of sins with a modern-day measure of immorality.
For instance, Nelson gauged Wrath by looking at the FBI's annual report on each U.S. city's violent-crime rate -- the number of murders, robberies, aggravated assaults, rapes and non-negligent manslaughter cases reported each year per 1,000 residents.
Other measures the study used:
Envy. Movoto quantified this sin by looking at each community's FBI property-crime rate, which counts how many burglaries, larcenies and car thefts occur each year per 1,000 residents.
Gluttony. The study looked at the U.S. Centers for Diseases Control's latest estimates of each city's obesity rate.
Greed. Nelson calculated Greed by using Philanthropy.com's figures of how much the average person in each locale gives to charity in a given year. The lower the percentage of disposable income donated, the higher the assumed greed.
Lust. The site ranked each community's Lust level by determining the number of strip clubs per capita advertised on Yelp.com.
Pride. Nelson measured Pride by calculating how many plastic surgeons each city has per capita, again based on Yelp.com listings.
Sloth. Movoto judged Sloth by looking at CDC estimates of each city's inactivity rate, the percent of a community's population that's not physically active.
Also see: 5 Best Cities for Cheapskates>>
Surprisingly, Las Vegas only came in 10th place on Movoto's list of 21st-century Sodoms and Gomorrahs.
Nelson says that's because the only deadly sin the study found Vegas significantly engages in is Lust, given the city's high per-capita number of strip clubs.
"Las Vegas does have some crime and theft and other measures of sin, but it's really just adult entertainment that keeps it in the top 10," says Nelson, who didn't measure gambling because casinos are illegal in many U.S. cities.
Click below to check out the five communities that Movoto's study crowned as America's Most Sinful Cities. All figures refer to things that occur within city limits only, omitting suburbs and other parts of metro areas.
America's fifth-most-sinful city: Milwaukee
Milwaukee puts the "sin" in "Wisconsin," with Gluttony representing the community's biggest moral failing -- at least according to CDC obesity rates.
The Brew City's long winters and good beer have apparently teamed up to help make 32.1% of Milwaukee residents obese. That's the seventh-largest rate among cities Movoto studied.
"There's a lot of beer there, and you know that stuff can pack on the pounds," Nelson says. "I'm a good example of that."
Wisconsin's largest city also ranks 14th for Envy, 16th for Pride and Sloth and 18th for Wrath.
On the plus side, Milwaukee only comes in at 40th place for Greed and 62nd place for Lust.
America's fourth-most-sinful city: Pittsburgh
The sins of Pride and Sloth will definitely test your mettle if you move to the Steel City.
Movato found that Pittsburgh places sixth among communities studied in terms of Pride, with one cosmetic surgeon practicing there for every 3,170 residents. The city also comes in ninth for Sloth, with the CDC estimating 28.4% of Pittsburghers are inactive.
Among other sins, Pittsburgh ranks 14th for Greed, 20th for Lust, 26th for Wrath and 27th for Gluttony.
But residents do score low on Envy, placing just 66th among the 95 cities that Movoto studied.
America's third-most-sinful city: Minneapolis
Sloth is big in the Mini Apple.
The CDC estimates 30% of Minneapolis residents are inactive -- a rate second only that of Tulsa, Okla.
Lust and Pride are also twin winners in the Twin City, with Minneapolis placing 10th in the Movoto study for both. The community also ranks 15th for Gluttony, 23rd for Wrath, 31st for Greed and 37th for Envy.
Also see: How to Beat a Speeding Ticket (or At Least Make It Matter Less)>>
America's second-most-sinful city: Orlando, Fla.
Disney
(DIS) - Get Free Report
World's hometown isn't Mickey Mouse when it comes to sin.
Orlando ties St. Louis for third place in terms of Sloth, with an estimated 28.8% of local residents considered inactive. The Florida city also places fifth for Envy and Pride, 11th for Lust, 19th for Wrath and 24th for Gluttony.
On the other hand, Orlando residents are far less Goofy when it comes to Greed. Movoto says the city only comes in at 48th place for that deadly sin.
America's most-sinful city: St Louis
Pretty much the only thing that's saintly about St. Louis is its name, according to Movoto's study.
The site found that the Gateway to the West places No. 2 for Wrath and Envy, with 20 violent crimes and 65 property incidents per year for every 1,000 St. Louis residents.
Only rough-and-tumble Detroit scores worse on those measures among cities Movoto looked at. "The two things that really put St. Louis at the top of the list are thefts and violent crimes," Nelson says.
St. Louis also places third for Sloth, ninth for Pride and 24th for Gluttony.
On the upside, the city only comes in 40th place for Greed and 95th place -- dead last -- for Lust. Nelson says that's because no strip joints operate within St. Louis city limits.